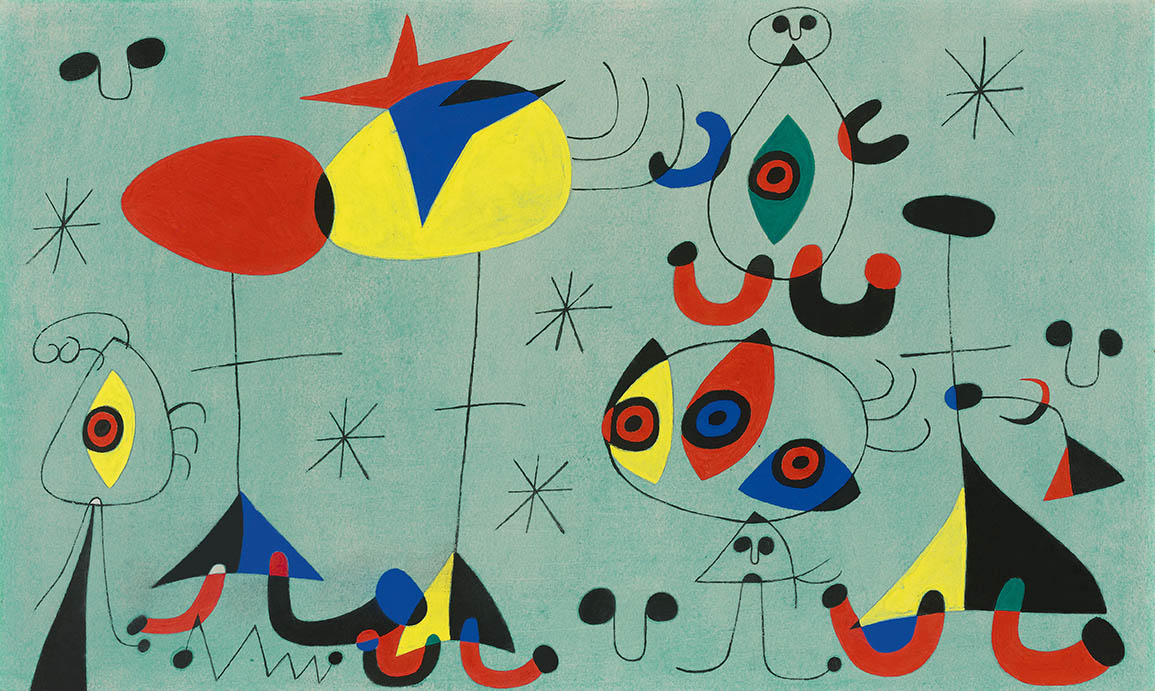 8 Art Dealers at TEFAF New York Spring Fair Who Deserve Your Attention
The inaugural TEFAF New York Spring fair at Park Avenue Armory offers the chance to look beyond the usual art fair suspects
The casual reader of the art press shouldn't be blamed for thinking that the world has only a handful of art dealers, and that they all sell contemporary art. But nothing could be further from the truth. This week, the inaugural TEFAF New York Spring Fair, a cousin to the established in 1988, offers the chance to look beyond the usual suspects and see some fabulous art, antiques, and photography by a group of well-established but slightly lower-profile dealers. The fair, with 93 international booths, takes place at the historic Park Avenue Armory in from May 4–8, and follows the successful edition of TEFAF New York Fall Fair last October (which focused on fine and decorative art from antiquity to 1920).
Here, a look at the dealers you should know.
Hans P. Kraus Jr. Fine Photography
In his 33 years in the business, Park Avenue dealer  Hans P. Kraus, Jr. has placed historic photographs in L.A.'s J. Paul Getty Museum collection and 75 other institutions around the world. He has also advised the Getty on prominent exhibitions of 19th-century photography. At TEFAF New York, Kraus will show works by pioneers and geniuses of the medium, such as Henry Fox Talbot and Gustav Le Gray.
Galerie Gmurzynska
These Zurich-based dealers practically run the art world in Switzerland, but are somewhat less known Stateside. Three things to know about them: The name is pronounced gallery GUR-zin-SKA, they also have operations in Saint Moritz and Zug, and they're showing a mix of 20th-century masters, including this vivid Tom Wesselmann.
David Tunick Inc.  
Drop by David Tunick's Upper East Side townhouse on any given day and there will be works on paper by Rembrandt, Durer, Goya, and Picasso on display—or discreetly tucked away for private showings. In the business since 1966, Tunick is exhibiting a work by Impressionist painter Mary Cassatt on behalf of the Terra Foundation of American Art in Chicago.
The Helly Nahmad Gallery
Dealer Helly Nahmad has had lots of publicity—but the wrong kind, focusing on his high-stakes Trump Tower poker game with Russian collectors that ran afoul a few years back. But the Nahmad family, with dealerships in a handful of cities, has a world-class, even unparalleled, inventory. At the fair they'll show works by Joan Miró, who is also the is subject of a joint exhibition ("Calder/Miró Constellations," April 20–May 21) at the agenda-setting galleries Pace and Acquavella on the Upper East Side. Are we seeing a "rediscovery" trend?
David Zwirner
Zwirner is not exactly lacking visibility. After all, he represents 54 artists and estates at his galleries in New York and London. But at TEFAF New York, he'll shine some attention on the magnificent abstract colorist Josef Albers, whose contributions and achievements have been somewhat overlooked due to the rise of Pop Art later in his career. Zwirner (like Eykyn Maclean and White Cube, also on this list) will be concurrently exhibiting at the Frieze New York art fair on Randall's Island, which specializes in 20th-century and contemporary art. It opens to VIPs Thursday, May 4, and is open to the public from May 5–7.
Eykyn Maclean
Chris Eykyn and Nick Maclean went into business together in 2006 after a combined 29 years at Christie's auction house. (They ran the Impressionist and Modern Art department, so they know where all the bodies, or Bonnards, are buried.) Known for their scholarly shows focusing on slices of major artists' careers—think Van Gogh in Paris or Matisse's models—Eykyn Maclean operates galleries in both New York and London. At the fair, they're showing a work on paper by Henry Moore, as well as Leger, Giacometti, and Renoir.
Andy Warhol, Campbell's Elvis, 1962. (The gallery notes: "Signed and incorrectly dated on the reverse 'ANDY WARHOL 64')
White Cube
Legendary in London, where it operates four galleries, and well-regarded in Hong Kong, where it opened a space in 2012, U.S. collectors tired of the Chelsea circuit should put this gallery on their radar. At TEFAF New York, they're offering an Andy Warhol that was once owned by Salvador Dalí, and was later in the collection of casino magnate and preeminent collector Steve Wynn. Now that's provenance.
Edward Tyler Nahem Fine Art
A quiet New York-based powerhouse, we've seen the director of the Museum of Modern Art Glenn Lowry shopping in this dealer's booth at the Armory Show for a Sam Francis some years ago, and sheiks chatting him up about his Frank Stella at Abu Dhabi Art in the United Arab Emirates. Here he is showing a work by perhaps that most beloved of cult artists, Joseph Cornell.
Next Post