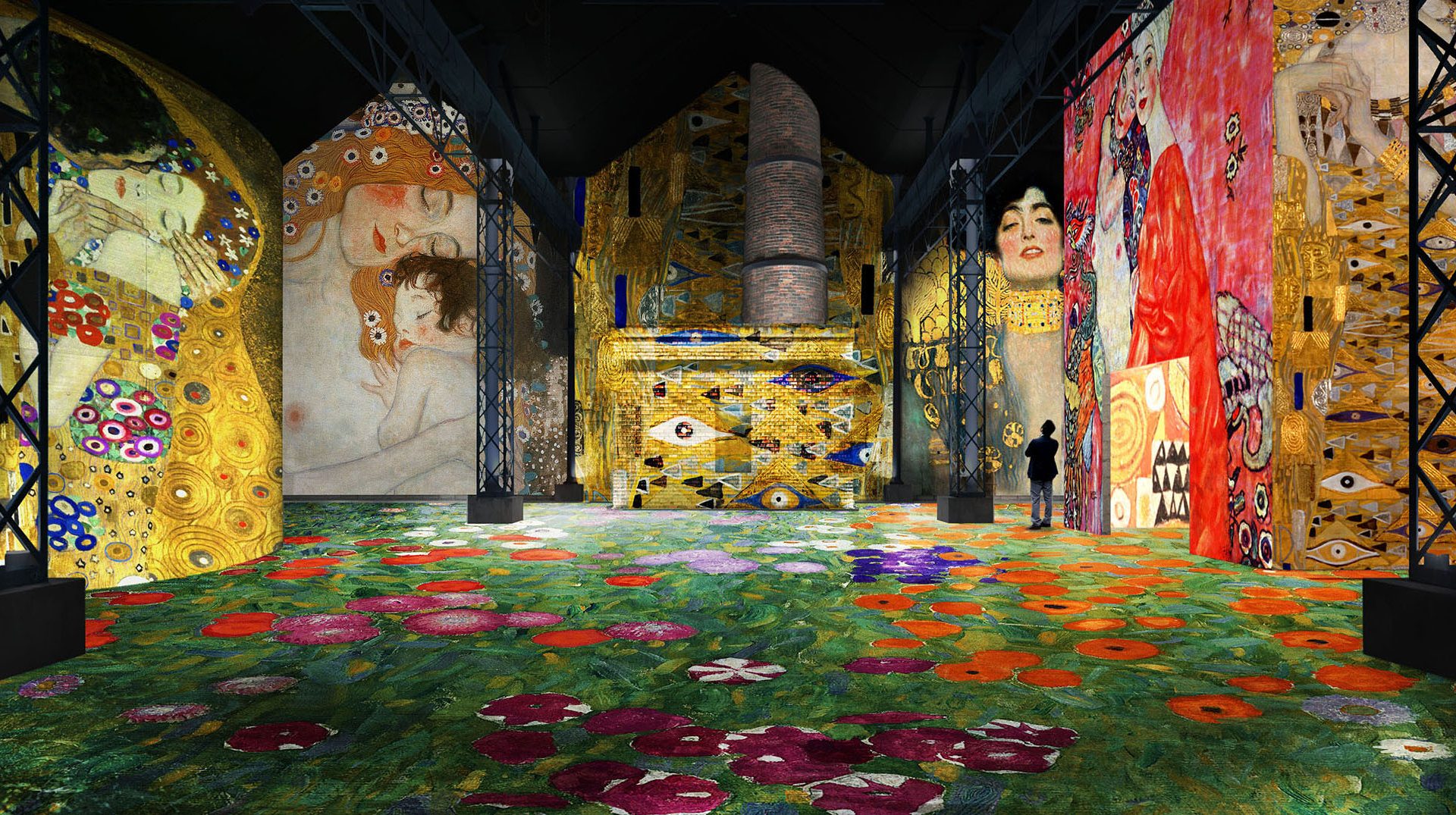 Seven Exhibitions Highlight Gustav Klimt and Egon Schiele
To mark the centenary of the artists' deaths, institutions around the world celebrate their lasting legacies
This year marks the centennial of the deaths of two of Austria's most influential artists: Gustav Klimt and Egon Schiele. In the early 20th century, Klimt served as a mentor of sorts to Schiele, who was nearly 30 years his junior. The two not only shared a desire to push the boundaries of traditional Viennese art with their intimate figurative works but also romanced the same women, several of whom appear in the work of each artist. Ultimately, both teacher and student succumbed to the global flu pandemic of 1918 (Klimt on February 6 and Schiele on October 31). To honor the anniversary, we've rounded up the international museums that are shining a spotlight on their compelling works and enduring legacy in modern art.
UNITED STATES
"Klimt and Schiele: Drawn" at MFA Boston | Boston 
Through May 28, 2018
The MFA Boston's exhibition "Klimt and Schiele: Drawn" compares and contrasts both artists' approach to drawing, bringing together 60 works on paper from Vienna's Albertina Museum. Despite their differences, the artists had an undeniable influence on one another throughout their careers, which is reflected in the works on view. The show includes many of Klimt's softer preparatory drawings for paintings and Schiele's graphic figurative works.
"Obsession: Nudes by Klimt, Schiele, and Picasso from the Scofield Thayer Collection" at the Met Breuer | New York 
July 3–October 7, 2018
Wealthy American publisher Scofield Thayer began collecting the works of Klimt and Schiele when he was a patient of Sigmund Freud, at the time when the artists were largely unknown in the United States. Showcasing stunning nude works by none other than Pablo Picasso, along with pieces by Klimt and Schiele, "Obsession" is sure to be one of the summer's blockbuster shows.
EUROPE
"Long Programme featuring Gustav Klimt and Egon Schiele" at the Atelier de Lumières | Paris 
Through November 11, 2018
A former iron foundry that's been turned into a digital art center, the new Atelier des Lumieres features a long-term exhibition that presents Klimt and Schiele on a grand scale. Part of an initiative to update the experience of viewing art, the show will project the works of these artists from floor to ceiling for a completely immersive encounter that is bound to attract major crowds.
"Life in Motion: Egon Schiele/Francesca Woodman" at the Tate Liverpool | Liverpool, England  
May 24–September 23, 2018
The Tate Liverpool will explore the raw portraiture of American photographer Francesca Woodman and the work of Egon Schiele in the upcoming exhibition "Life in Motion." Often depicting her nude figure through black-and-white images, Woodman's work deftly examines identity and gender. Similarly, Schiele portrayed himself, as well as woman and children, in revealing contoured drawings and paintings. Both artists died tragically young, in their 20s, but they left behind a trove of works unveiling the human body.
"Klimt/Schiele: Drawings from the Albertina Museum, Vienna" at the Royal Academy of Arts | London 
November 4, 2018—February 3, 2019
The Royal Academy of Arts's exhibition "Klimt/Schiele: Drawings from the Albertina Museum Vienna" is another museum exhibition that brings 100 rarely loaned works from the Albertina Museum's collection. Sketches from Klimt's Beethoven Frieze and very delicate self-portraits by Schiele are important works on paper that will be on view.
"Beyond Klimt: New Horizons in Central Europe" at the Belvedere | Vienna, Austria 
Through August 26, 2018
In the years following 1918, artists in Central Europe strove to create new visual styles, building on Klimt's legacy. At the Lower Belvedere, "Beyond Klimt" looks at his influence on European artists during the years between the World Wars. These artists were involved in artistic movements such as Constructivism and Expressionism, which connected art across international boundaries. The show includes works by Schiele, Klimt, Oskar Kokoschka, and Koloman Moser, among others.
"Egon Schiele: The Jubilee Show" and "Gustav Klimt" at the Leopold Museum | Vienna, Austria 
Through November 4, 2018 and June 22–November 4, 2018
A pair of shows at the Leopold Museum, "Egon Schiele: The Jubilee Show" and "Gustav Klimt," also honor these artists. "The Jubilee Show" contains works from the Leopold Museum's collection, with a focus on Schiele's Expressionist period, which lasted from 1910–14. "Gustav Klimt" contains art from both the Leopold Museum and the Leopold family's private collection, as well as works from the Klimt Foundation. A major highlight is Klimt's symbolist painting The Bride, his last unfinished painting. The exhibition will review Klimt's career from Historicism to Viennese Jugendstil.
Next Post