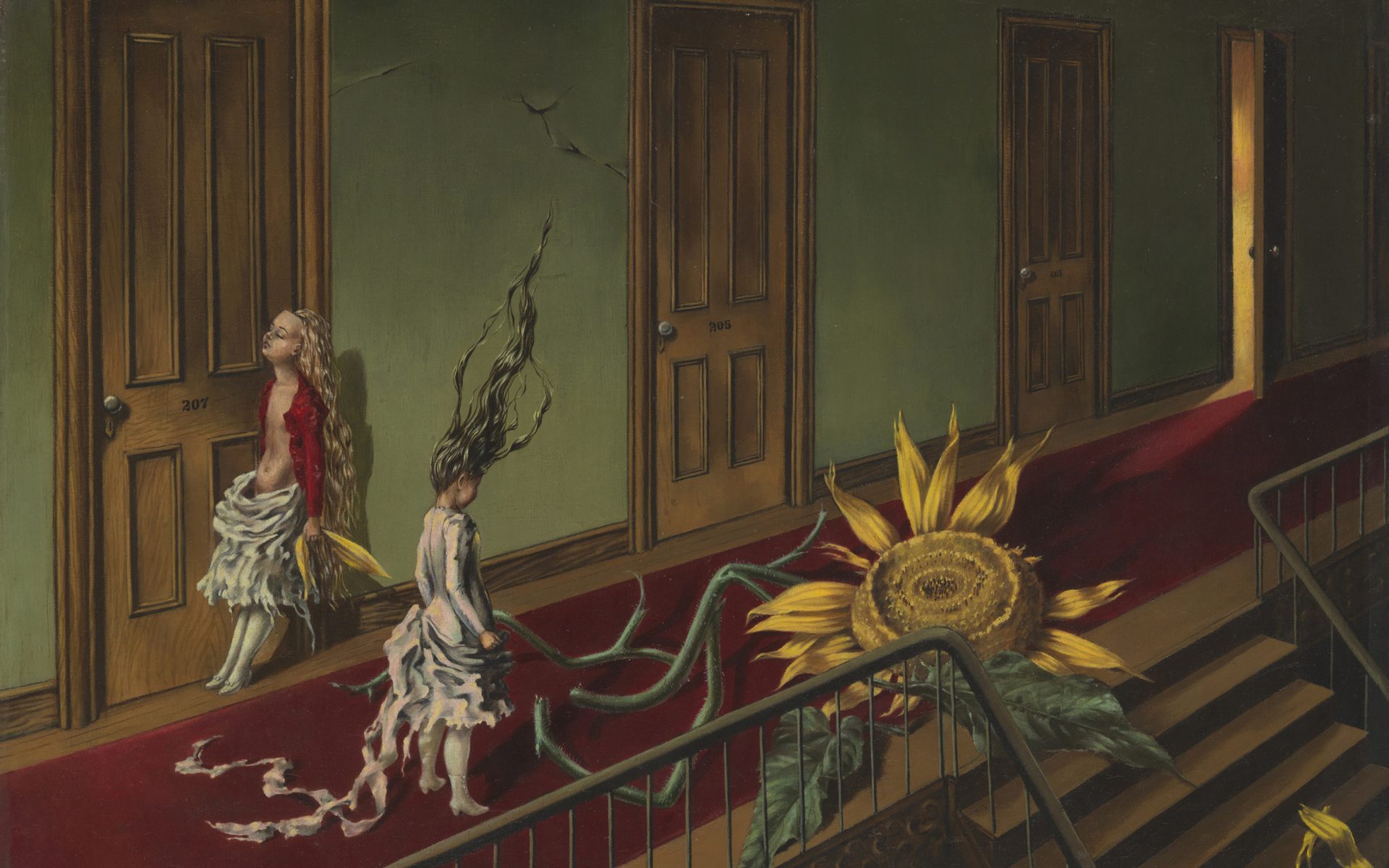 6 Spring Exhibitions Not to Be Missed
From Dorothea Tanning at Tate Modern to an exploration of camp at The Met
1. Van Gogh Museum, Amsterdam
Through May 26
Hockney–Van Gogh: The Joy of Nature
The work of Vincent van Gogh and David Hockney, who were born nearly a century apart, displays the artists' penchant for vibrant colors and experiments in perspective. In this blockbuster exhibition, Hockney's depictions of the English countryside are juxtaposed with some of Van Gogh's most famous canvases, exploring the unmistakable influence the Dutch Postimpressionist had on the British painter. 
2. De Young Museum, San Francisco
Through May 27
In the last decade of Claude Monet's life, the artist produced increasingly bolder and more abstract works. The exhibition spotlights this fascinating period with 50 canvases created between 1913 and his death in 1926. Don't miss the numerous examples of Monet's beloved water lilies, painted in his garden at Giverny. 
3. Tate Modern, London
Through June 9
A provocative Surrealist painter who never found the fame of her male contemporaries, Dorothea Tanning is having her first major retrospective in 25 years. Organized in conjunction with the Reina Sofia in Madrid, the show features 100 works from her seven-decade career, including her magnificent 1942 self-portrait, Birthday, which caught the attention of her future husband, Max Ernst, as well as her pioneering soft textile sculptures, installations, and large-scale late works.
4. Montreal Museum of Fine Arts
Through September 8
With a distinctive futuristic-glam aesthetic, French designer Thierry Mugler staged some of the most spectacular fashion shows of his time. Expect to see more than 140 of his highly celebrated pieces, designed between 1973 and 2001, as well as collaborations with Helmut Newton, Dominique Issermann, and David LaChapelle. 
5. National Gallery of Art, Washington, D.C.
March 24–July 7
Tintoretto: Artist of Renaissance Venice
Although considered one of the great late-Renaissance artists, Jacopo Tintoretto has never had a retrospective in North America. This exhibition includes a series of major loans previously unseen in the U.S. First shown last year in Venice in celebration of the 500th anniversary of his birth, the 50 paintings and more than a dozen works on paper will be complemented here by two separate exhibitions on Venetian prints and drawings from the same era. 
6. Metropolitan Museum of Art, New York
May 9–September 8
Curator Andrew Bolton will use Susan Sontag's 1964 essay "Notes on 'Camp'  " as the framework for this exhibit, charting camp's trajectory from the court of Versailles—where the term was coined—to the present day, where designers push boundaries further each season. metmuseum.org
A version of this article first appeared in print in our 2019 Spring issue under the headline "What's on View." Subscribe to the magazine.
Next Post