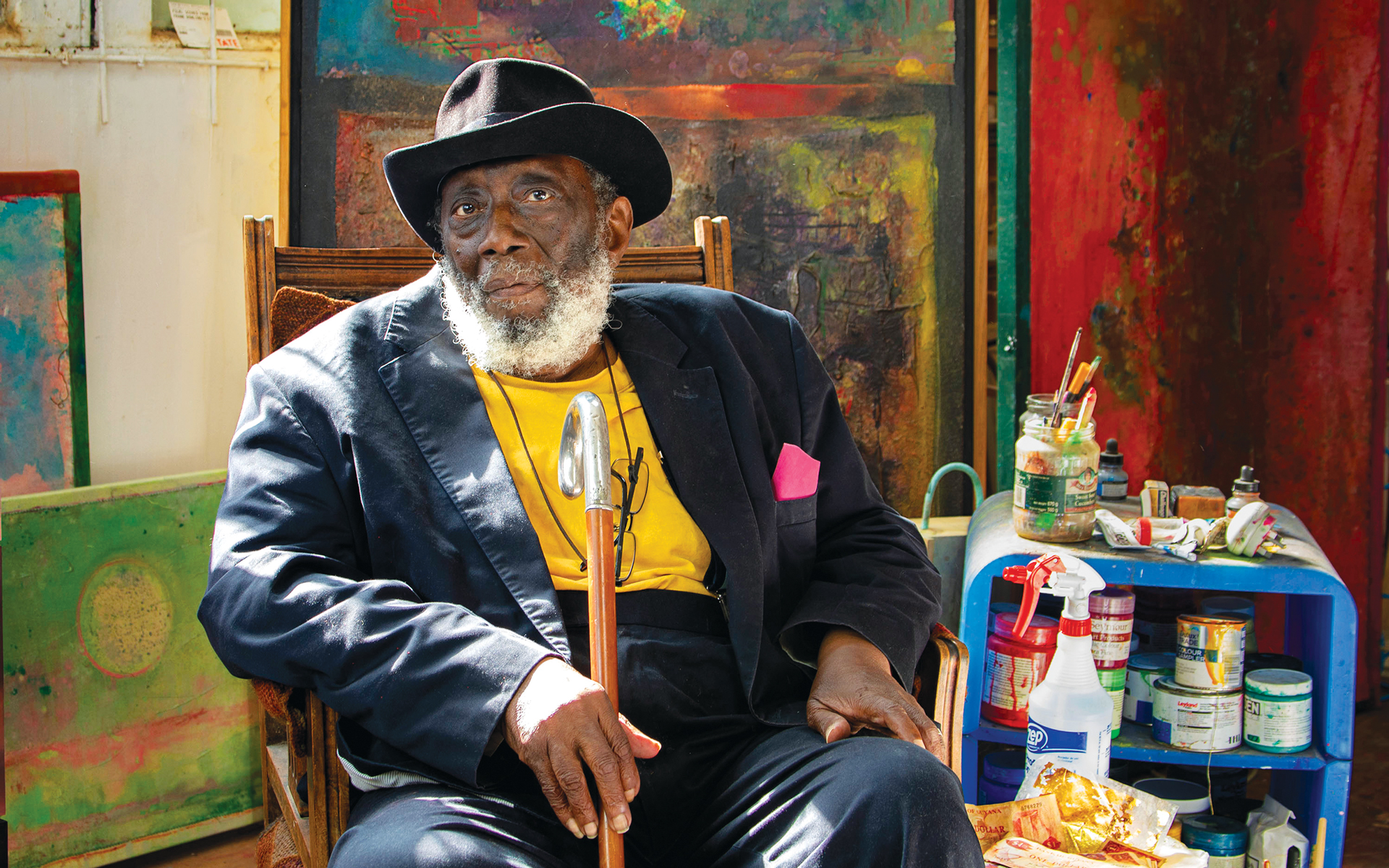 6 Key Works from Frank Bowling's Remarkable Career
After nearly six decades, the British artist is finally stepping into the spotlight. Galerie now looks back on his remarkable career
"As when first made, today these paintings remain unparalleled pictures of astonishing physical power and stunning visual drama," wrote the late curator Okwui Enwezor about Frank Bowling's work. With his simultaneous debut exhibitions for Hauser & Wirth in New York and London, we share six key works.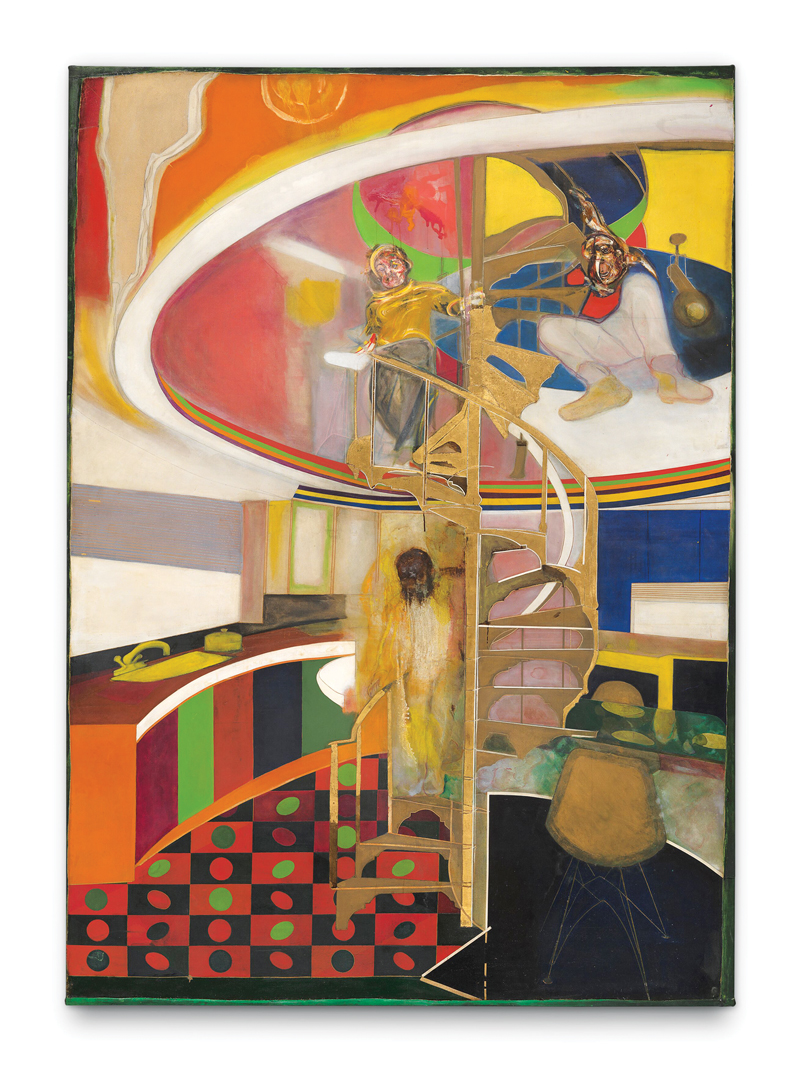 1. Mirror, 1964–66
Born in British Guiana in 1934, Frank Bowling moved to London at 19 and later studied at the Royal College of Art alongside David Hockney and R.B. Kitaj. In a period marked by much change, he created this early figurative painting that depicts the artist at the top and bottom of the school's spiral staircase, as though caught between two worlds, surrounded by the modern design and Op Art influences of the time.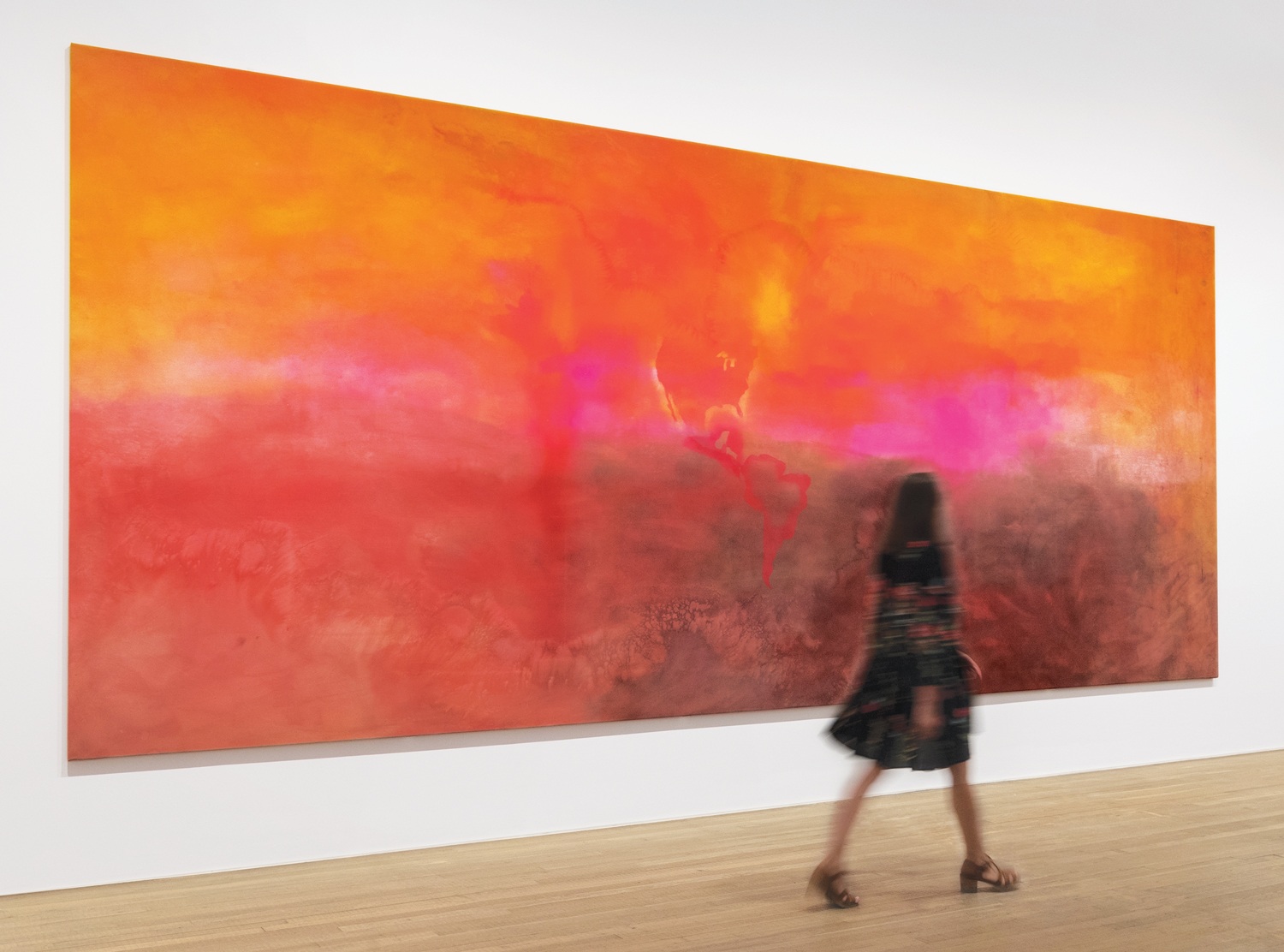 2. Texas Louise, 1971
Bowling began his signature "Map Paintings" soon after moving to New York in 1966. This series, for which he stenciled faint outlines of continents around the world over dreamy fields of vibrant color, reveals the strong impact of American Abstract Expressionism. During this period, he also championed the right of Black artists to focus on aesthetics over politics. As he wrote in a magazine article from 1969: "What informs Black artists' works is the black experience, which is global."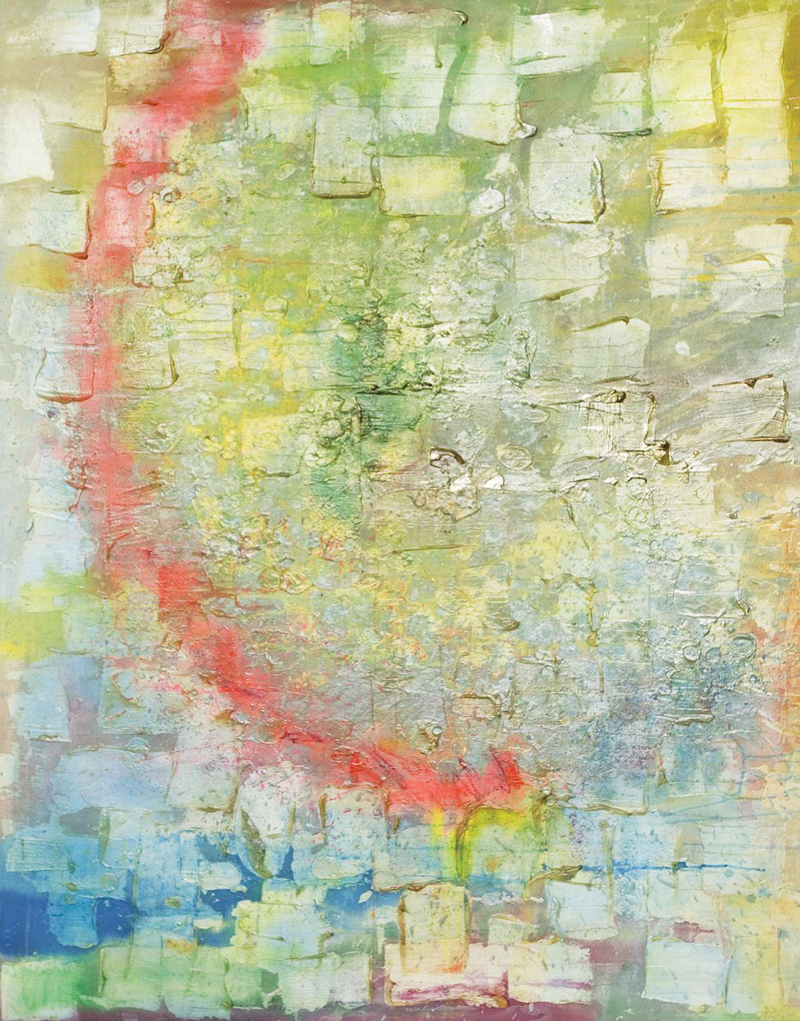 3. Sacha Jason Guyana Dreams, 1989
Inspired by a trip to Guyana with his son Sacha Jason, Bowling created this painting with impastoed gel acrylics, crafting a rippling texture that mimics the effect of light on water and hints at the English landscape painters such as J.M.W. Turner and John Constable who he admired. His work during this era took on a more expressive, sculptural appearance, built up with metallic pigments, resin, foam, powder, and sometimes even personal ephemera.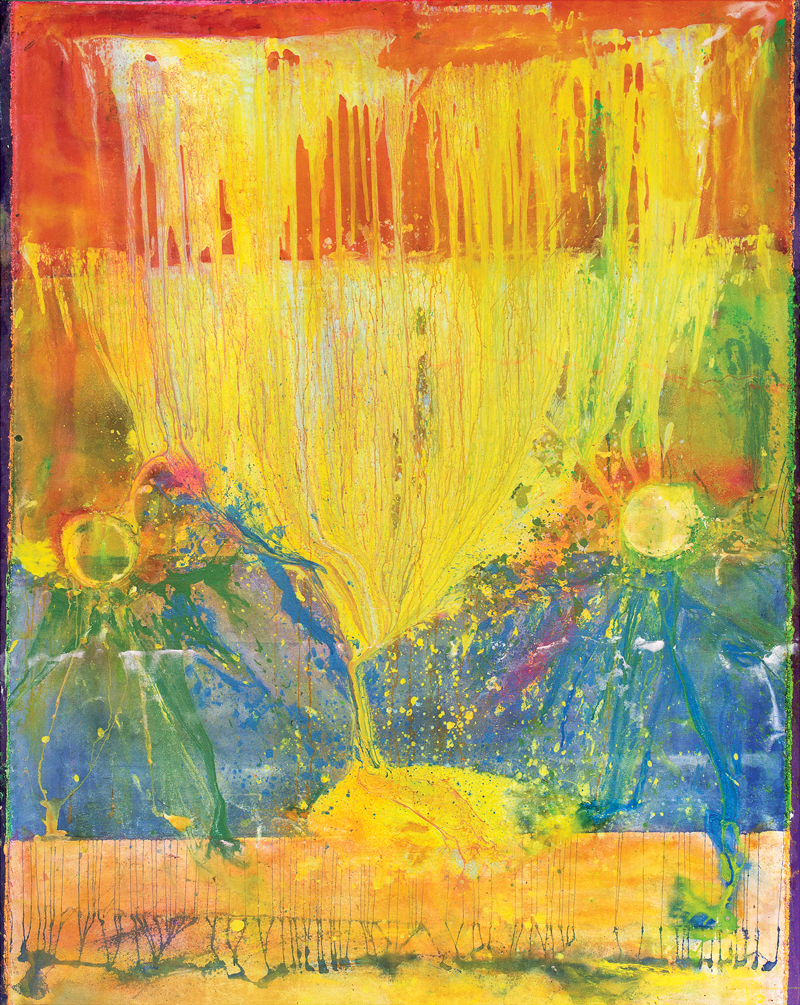 4. Remember Thine Eyes, 2014
Bowling has continued to experiment with the innovative techniques he developed, including a tilting platform that he constructed for pouring paint from great heights. In this work, two imprints from the bottom of a paint bucket add to the piece's experimental quality. "The possibilities of paint are never-ending" is Bowling's mantra.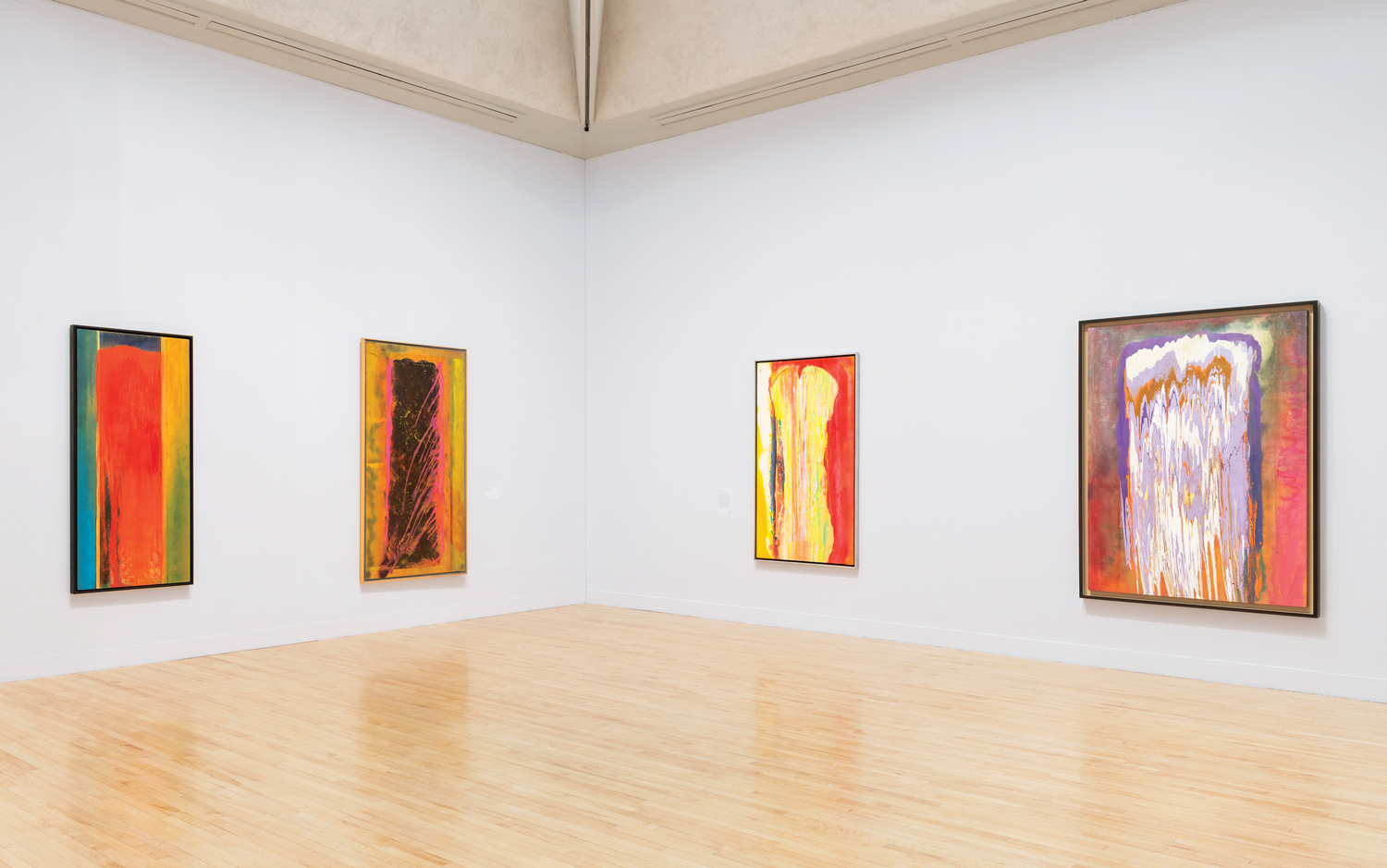 5. "
Frank Bowling" at the Tate, 2019
For a major career-spanning retrospective, Tate Britain in London exhibited 59 of the artist's works, dedicating one room to his dazzling poured paintings from the mid-1970s, which feature layers of clashing colors. Two years prior, he was the subject of a survey at the Haus der Kunst in Munich curated by the late Okwui Enwezor.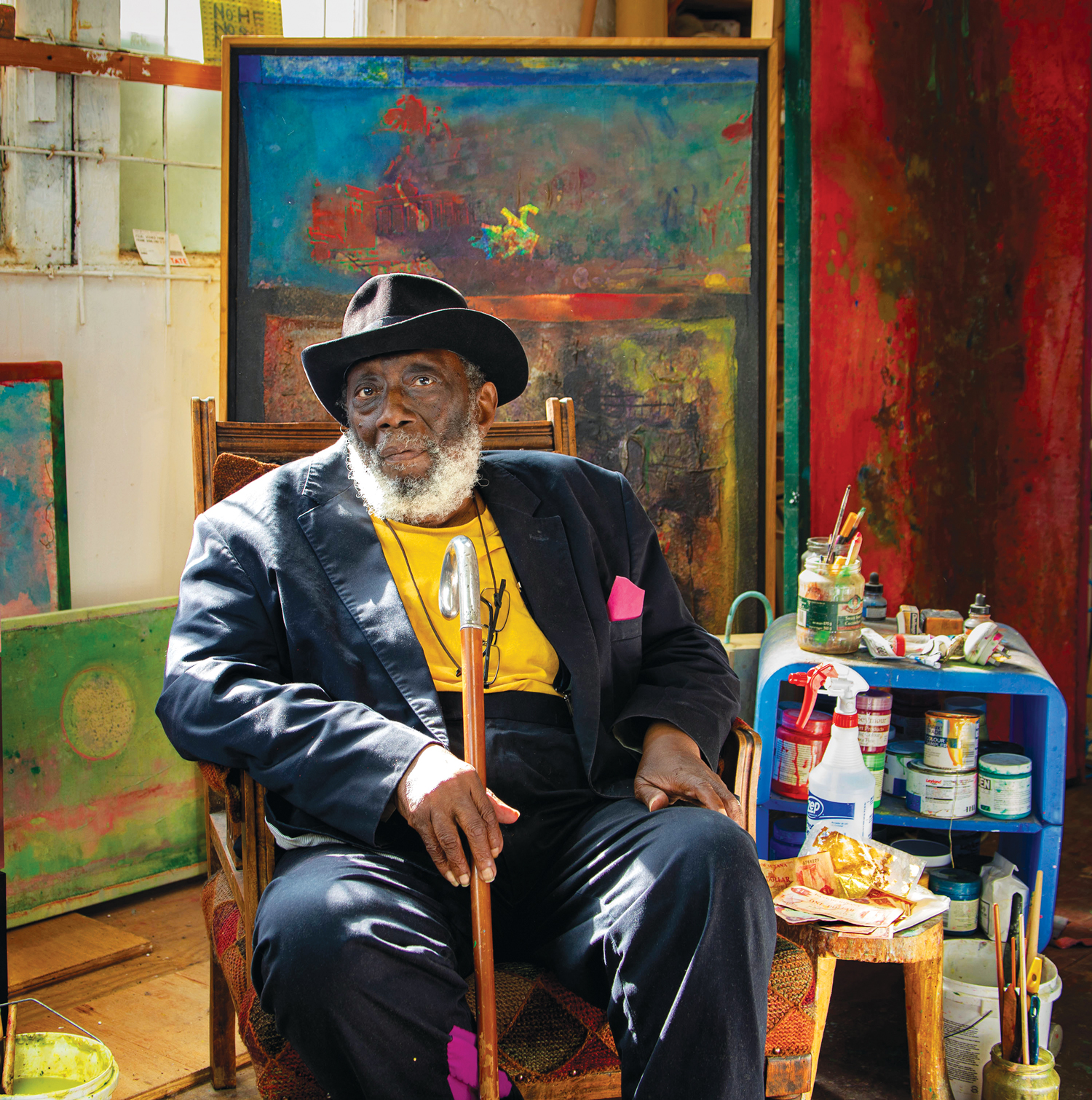 6. Frank Bowling in his London studio, 2020 
Maintaining studios in New York and South London, the 87-year-old continues to paint every day from his wheelchair with assistance from his family members. "Black art is part of modernism, by the mere fact that the museum world is concerned. And my work is internationally recognized now, when it should have been long before," he said in an interview for the Hauser & Wirth catalogue. "I still feel that I am a trailblazer." 
A version of this article first appeared in print in our 2021 Summer issue under the headline "Milestone: Frank Bowling." Subscribe to the magazine.
Next Post