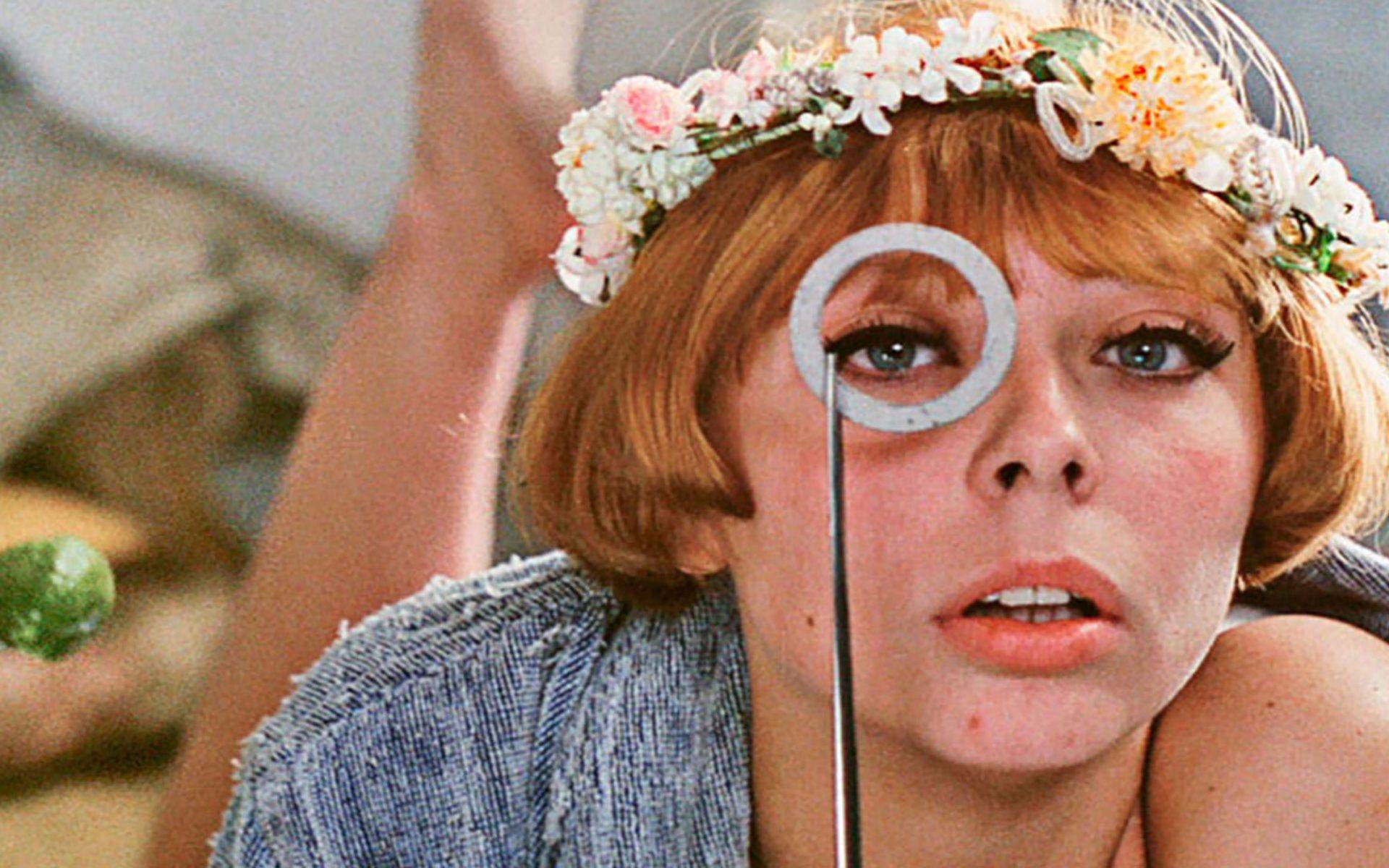 5 Must-See Films Selected by the World's Leading Video Artists
Isaac Julien, Pipilotti Rist, Shirin Neshat, Alex Prager, and Mika Rottenberg share their favorite films
Being hunkered down at home offers a wonderful opportunity to escape with a film. As the journalist Joan Didion once famously wrote, "We tell ourselves stories in order to live." There is no doubt that the COVID-19 pandemic has cast a shining light on the importance of art and culture these past months, so we wanted to find out the art-house film classic that have inspired some of our favorite artists.
Galerie reached out to five eminent video artists and filmmakers—including a few who have directed their own feature-length films—to select the movies that have inspired their practice. The choices span periods and genres, but they are all noteworthy for their storytelling, technical mastery, and fascinating perspectives. Read on to find the insightful choices of Alex Prager, Isaac Julien, Shirin Neshat, Pipilotti Rist, and Mika Rottenberg.
1. Alex Prager | The Day of the Locust (1975), directed by John Schlesinger 
Los Angeles artist Alex Prager is known for her vibrantly colored, crisp, and unnerving films that masterfully blur the real with the staged, often using actors, models, and extras to create fabulously detailed mise-en-scènes. A self-taught photographer, she is inspired by pulp fiction and the cinematic conventions of historic filmmaking, as well as the theatricality of fashion photography.
"The process of making movies fascinates me," Prager tells Galerie. "It embodies the details inherent in art combined with craft and technology. It's all of the mediums in one, and I can use it to talk about things that I have questions about, things that concern me. The movie I gravitated toward for this is The Day of the Locust, directed by John Schlesinger. It has all the components I love about making movies, plus it's based in Los Angeles and about the industry. It's a simple story about being a struggling artist in the city, and then it takes a sharp left into this chaotic fever dream of crowds, of people ripping each other apart—basically Dante's Inferno. It's preposterous and exciting while still being nostalgic and emotional."
2. Shirin Neshat | Close-Up (1990), directed by Abbas Kiarostami
Shirin Neshat's poignant black-and-white photographs, films, and video works illuminate issues of gender, identity, and politics in Muslim countries, including her native Iran. Her most famous film, Women Without Men (2009), which powerfully conveyed the psychological states of four female characters in 1950s Iran, won a Silver Lion award at the Venice Film Festival. More recently, Land of Dreams (2019), a highly stylized film that follows a young Iranian art student who travels across the U.S. taking portraits, caused stir when debuted at her major solo exhibition at the Broad Museum in Los Angeles.
"One of my favorite films is Close-Up, directed by the brilliant Abbas Kiarostami," Neshat says of the film, which tells the story of the real-life trial of a man who impersonated filmmaker Mohsen Makhmalbaf, conning a family into believing they would star in his new film. "Kiarostami is such an important figure in the history of film. In Close-Up, he invented the genre of docudrama in Iranian cinema, where filmmakers started to blend together real events with fiction in the most ingenious way. He has had a major impact on my practice as an artist and filmmaker since the very beginning of my career. He tragically passed away in 2016, but we became close friends during his lifetime, and I am so grateful for his friendship and work."
3. Isaac Julien | Playtime (1967), directed by Jacques Tati 
World-renowned British filmmaker and video installation artist Isaac Julien rose to prominence in the late 1980s with the debut of his film Looking for Langston (1989), a lyrical meditation on the poet Langston Hughes. His breathtaking works range from explorations of racial and sexual identity to cultural displacement in epic, multiscreen installations and accompanying photographic works. Standouts include Ten Thousand Waves (2010), a nine-screen installation that poetically weaves together stories linking China's ancient past and present, and Playtime (2013), a film installation representing three cities and their relationships to capital.
"Playtime by Jacques Tati is one of my all-time favorite films," Julien tells Galerie from Santa Cruz, California, where he has been since the lockdown began. "It is a surreal masterpiece of cinematic choreography. Nearly wordless, it is a wondrous, complex, deadpan comedy about the confusion surrounding modern life and technology. I ended up borrowing the title for my own film Playtime (2013). All the visual homages in my work are mere small overtures to Mr. Tati's creative vision. Tati's Playtime belongs to a long-gone tradition of French cinema, a complete treat to see projected in cinemascope. If you ever get the chance, run to the cinema. You will not be disappointed."
4. Pipilotti Rist | Daisies (1966), directed by Věra Chytilová 
A pioneer of spatial video art, Swiss-born artist Pipilotti Rist conjures vividly colorful videos and multiprojector installations that have transformed institutions around the world, from the MCA Sydney in Australia and the Kunsthaus Zürich to the New Museum in New York. Using a rich visual vocabulary, she fuses the corporeal and the spiritual with the familiar and the surreal to produce wonderfully fantastical new worlds in which to escape.
Rist selected Daisies, written and directed by Věra Chytilová, as her inspiration. Regarded as a milestone of the Czech New Wave movement, it follows two young girls, both named Marie, who engage in strange pranks in rebellion against a materialistic society. "Daisies is an inspirational film for many filmmakers," Rist says. "It has an anarchistic, feminist message—and is extremely cool." 
5. Mika Rottenberg | Jeanne Dielman, 23 Commerce Quay, 1080 Brussels (1975), directed by Chantal Akerman
Argentina-born, New York–based artist Mika Rottenberg is known for a practice that combines film, architectural installation, and sculpture to explore themes of value in a hyper-capitalist world. Using an intensive editing process, she weaves together documentary elements shot in unique locations around the world with fiction to create a dazzling visual narrative that challenges the meaning of one's existence. Her work was recently on view at the New Museum, marking her first solo institution presentation.
Rottenberg picks Jeanne Dielman, 23 Commerce Quay, 1080 Brussels, known simply as Jeanne Dielman, an arthouse film that documents a Belgian housewife's monotonous life directed by the late Chantal Akerman, who took a highly idiosyncratic approach to film form. Debuting at Cannes in 1975, Ackerman created this film when she was just 24 years old.
"I recently rewatched the entire three-hour, 15-minute Jeanne Dealman and was reminded why it's such a masterpiece," Rottenberg says. "I love how Akerman constructs her frames using space and time in such a precise way, and how the physical space is blended with the psychological. Also, the idea of a woman trapped at home and the rituals of daily domestic life feel so familiar right now."
Next Post