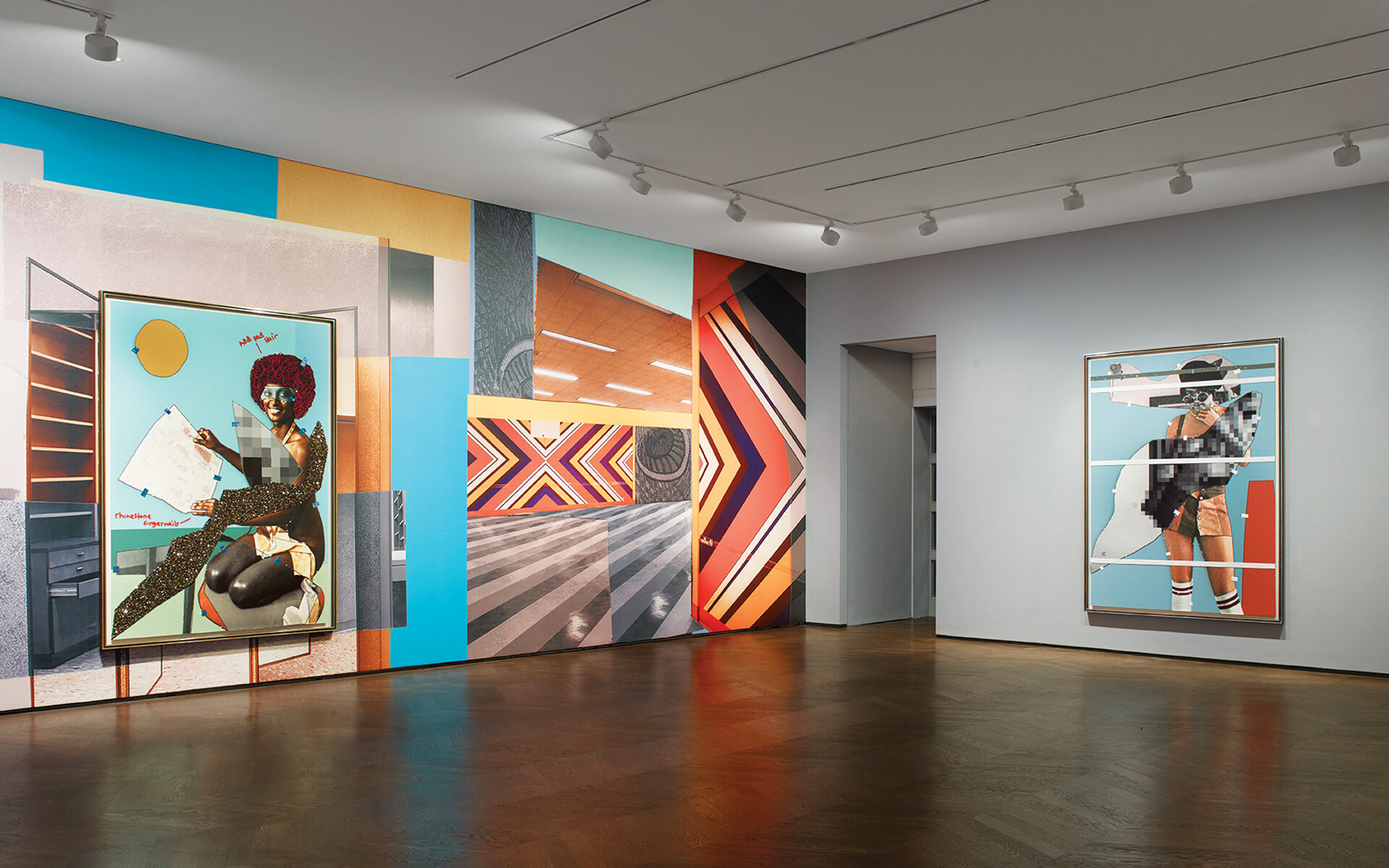 5 Milestone Moments from Mickalene Thomas's Groundbreaking Career
Acclaimed for her decorative style and unique approach to the Black female form, the cross-disciplinary artist celebrates a multipart gallery exhibition and the release of a new monograph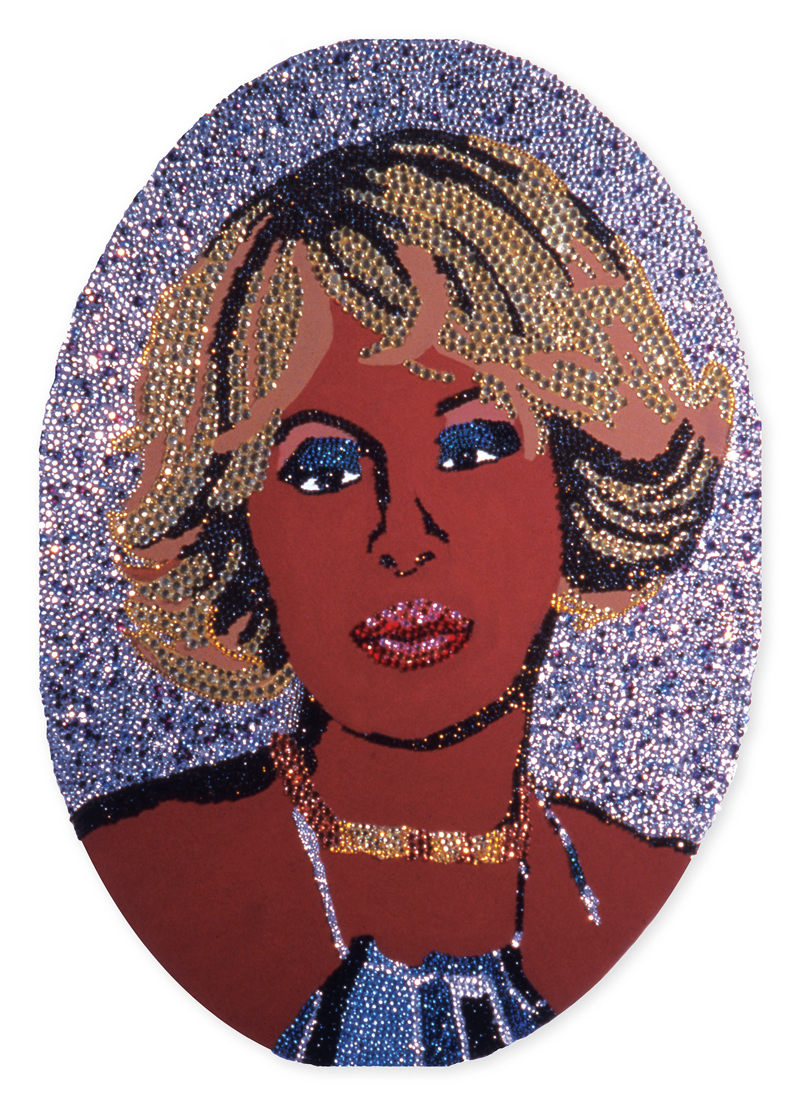 Mary J. Me, 2002 
Created while the artist was pursuing her MFA at Yale University, this bedazzled work depicting singer Mary J. Blige reveals Mickalene Thomas's early interest in reshaping perceptions of beauty and building recognition for Black women. "From the beginning, I have striven to reach new frontiers in my work," she says.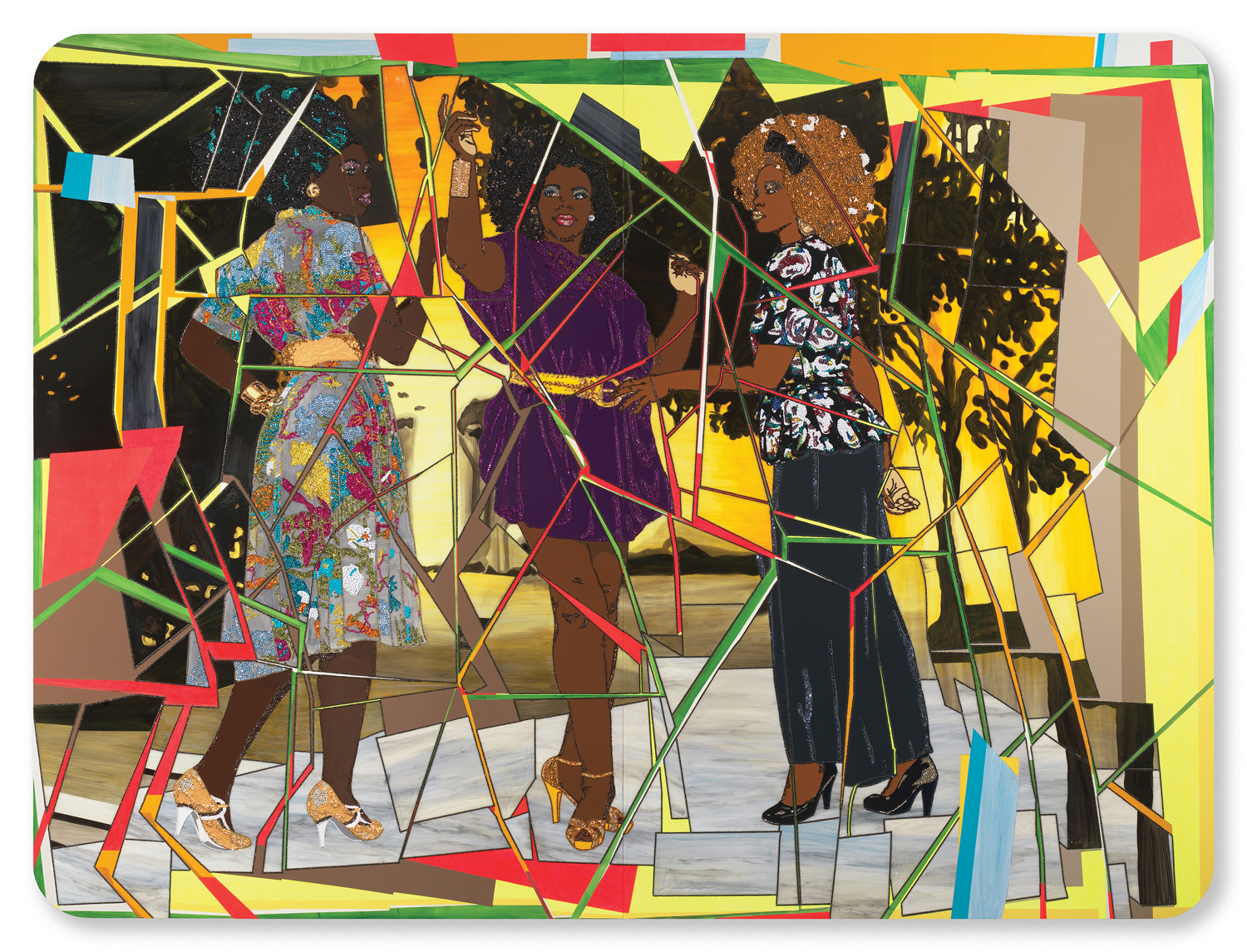 Three Graces: Les Trois Femmes Noires, 2011
Originating in Greek mythology, the three Graces personify charm, beauty, and creativity and have inspired artists for centuries. In Thomas's groundbreaking version, three confident Black women are swathed in bright outfits and bold accessories, prompting the viewer to rethink their perception of the ideal form.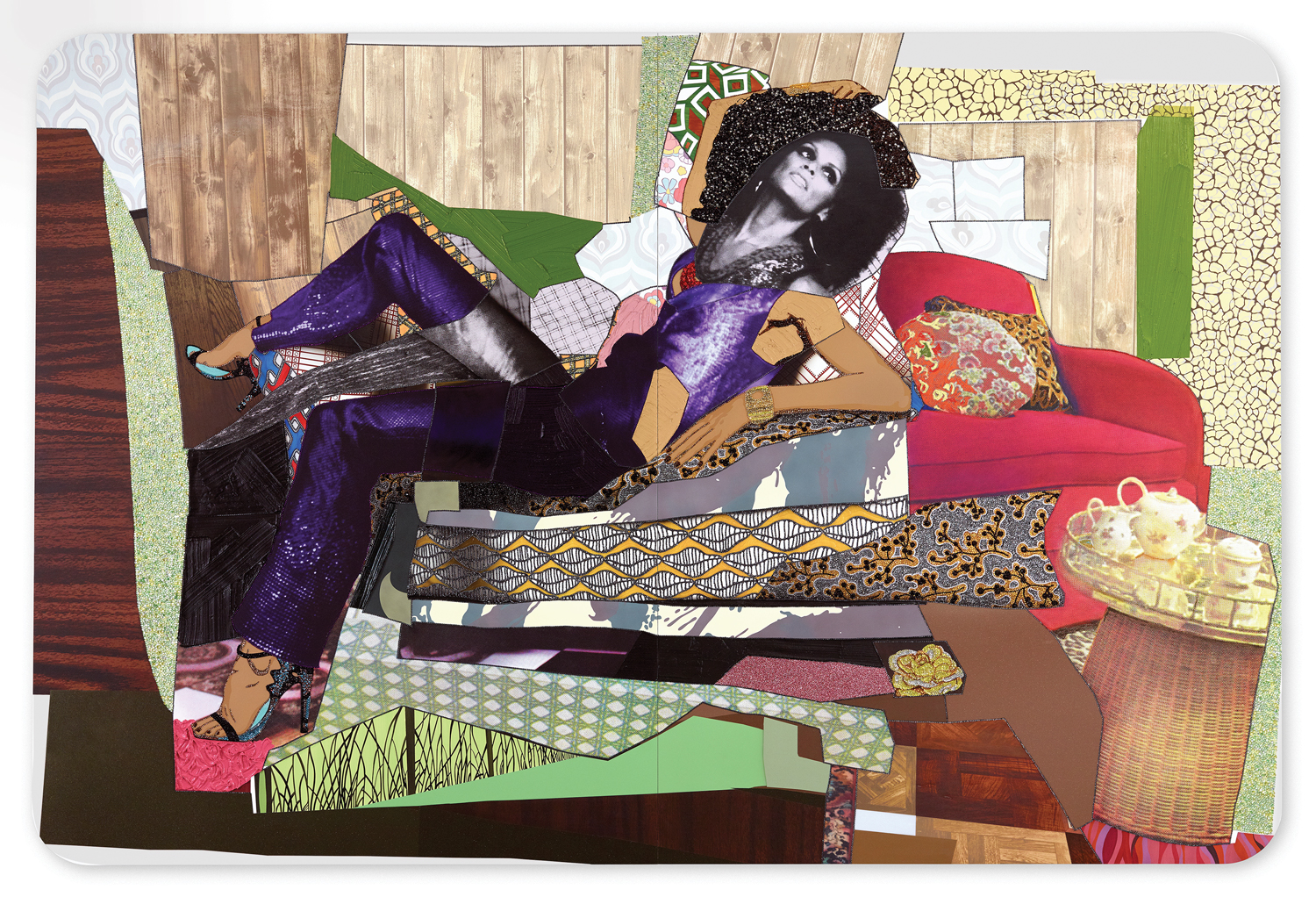 Racquel Reclining Wearing Purple Jumpsuit, 2016
This work, anchored by an image of Thomas's partner, Racquel Chevremont, serves as a dazzling example of Thomas's craft, where layers of paint blend with oil, acrylic, silkscreen, rhinestones, faux pearls, glitter, graphite, and flock. It achieved more than $1.8 million at a Christie's sale earlier this year, marking a new record for the artist.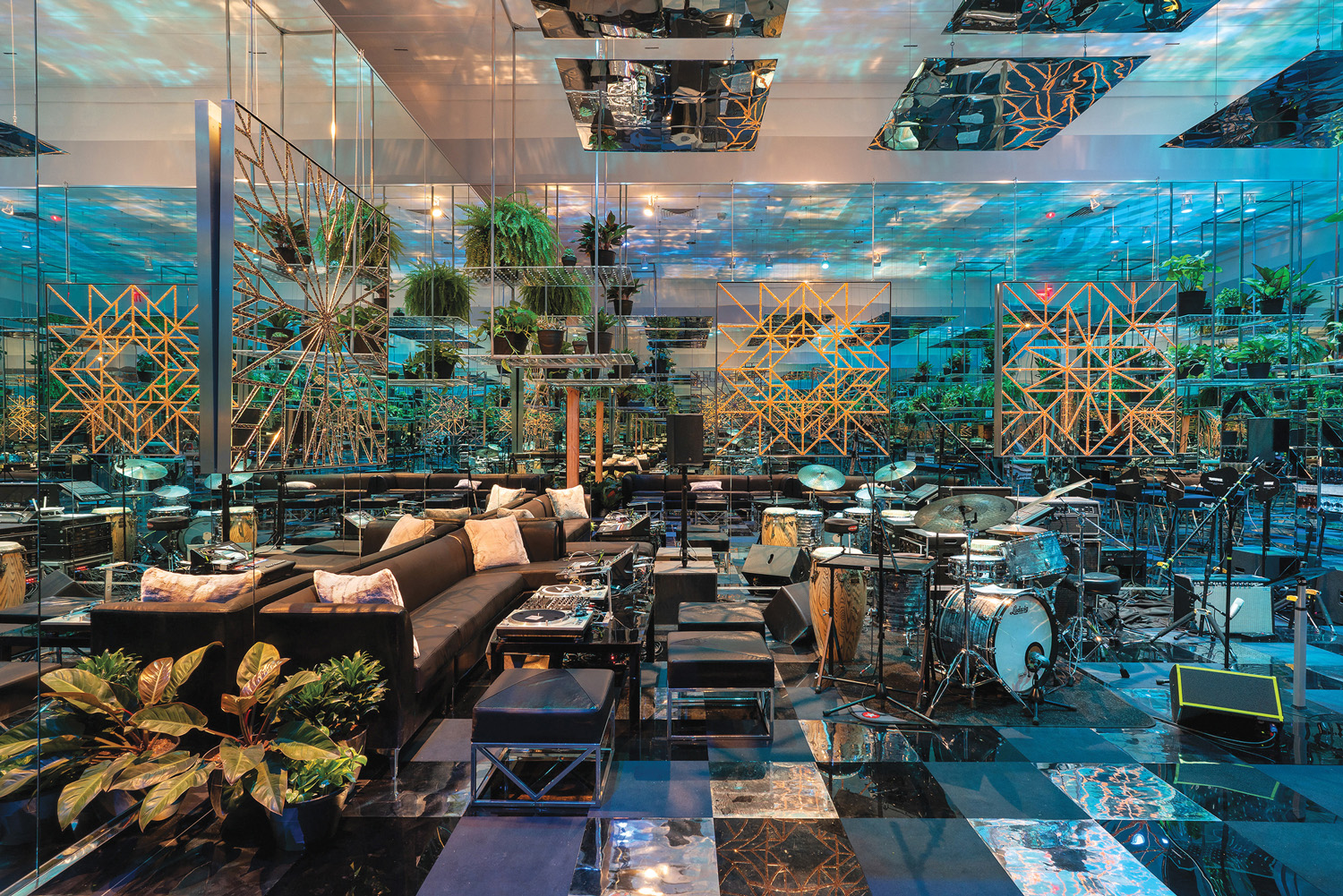 "Better Nights," 2019

 
Thomas transformed the Bass museum in Miami Beach with "Better Nights," an immersive show that recalled jubilant parties at her mother's home. The galleries were decorated in retro decor, complete with faux-wood paneling and vintage furniture reupholstered in the artist's signature zippy textiles. Alongside her own works, Thomas curated a selection of pieces by emerging and prominent artists of color. "I've had a great deal of new milestones leading up to now, but 2019 was a particularly successful year in terms of exhibitions and recognition," notes Thomas. "That year, I was able to exhibit in four consecutive museum exhibitions, including the installation at the Bass Museum of Contemporary Art in Miami as well as develop my major monograph with Phaidon. So when I look back on my journey, I am grateful."
"I am driven by the incredible impact and impression my work provides for viewers and the world"

Mickalene Thomas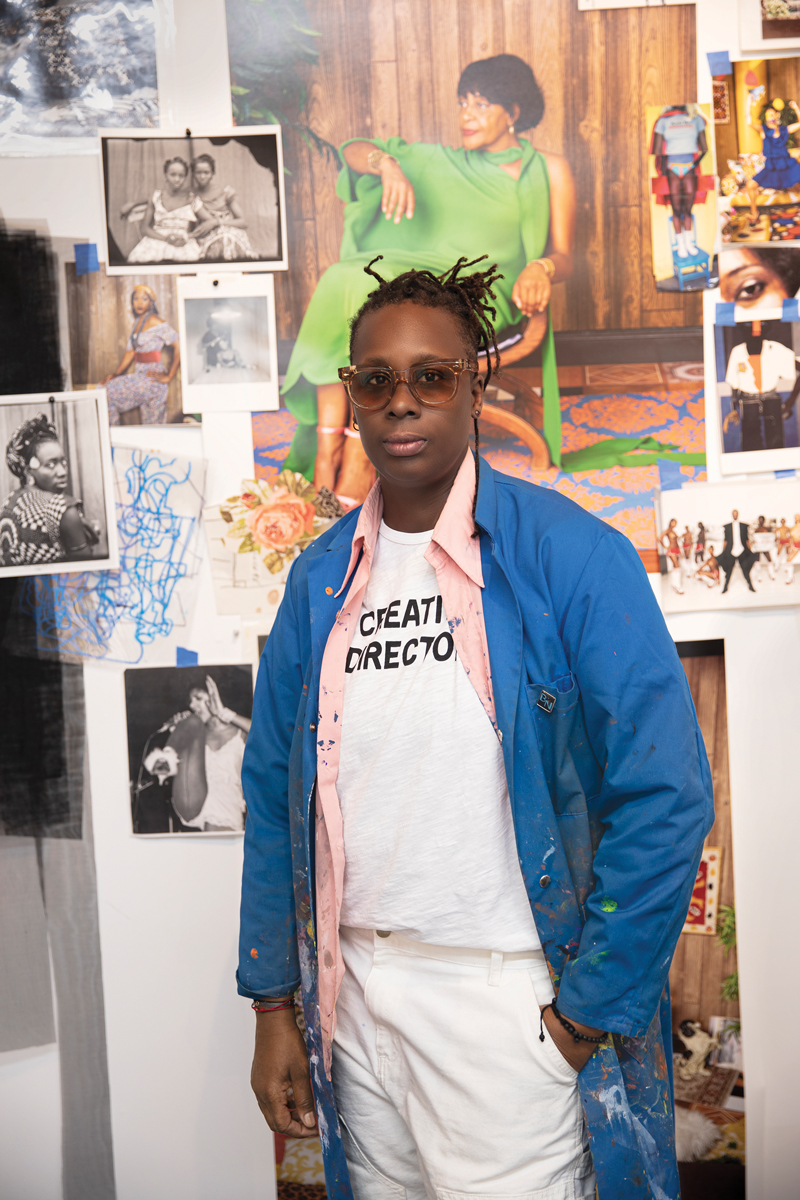 "Beyond the Pleasure Principle," 2021

 
Thomas's latest exhibition takes over all four Lévy Gorvy locations around the world. Here, an installation view from London showcases works inspired by past issues of Jet magazine. "The title is a conflation of the names of Janet Jackson's 1987 song "The Pleasure Principle" and of Sigmund Freud's 1920 essay Beyond the Pleasure Principle," says Thomas. "Thematically, it is a continuation of the overarching theme that has persisted throughout my career. It represents the desire and sensuality of capturing glimpses of the Black erotic, sex, race and respectability." The show includes new work that ranges from from painting and collage to installation and video. "I enjoy collage the most," Thomas says. "Collage is a contemplative, thorough practice that allows me to make sense of the world around me by deconstructing and then reassembling the various parts; within this process is the prospect of discovering something new."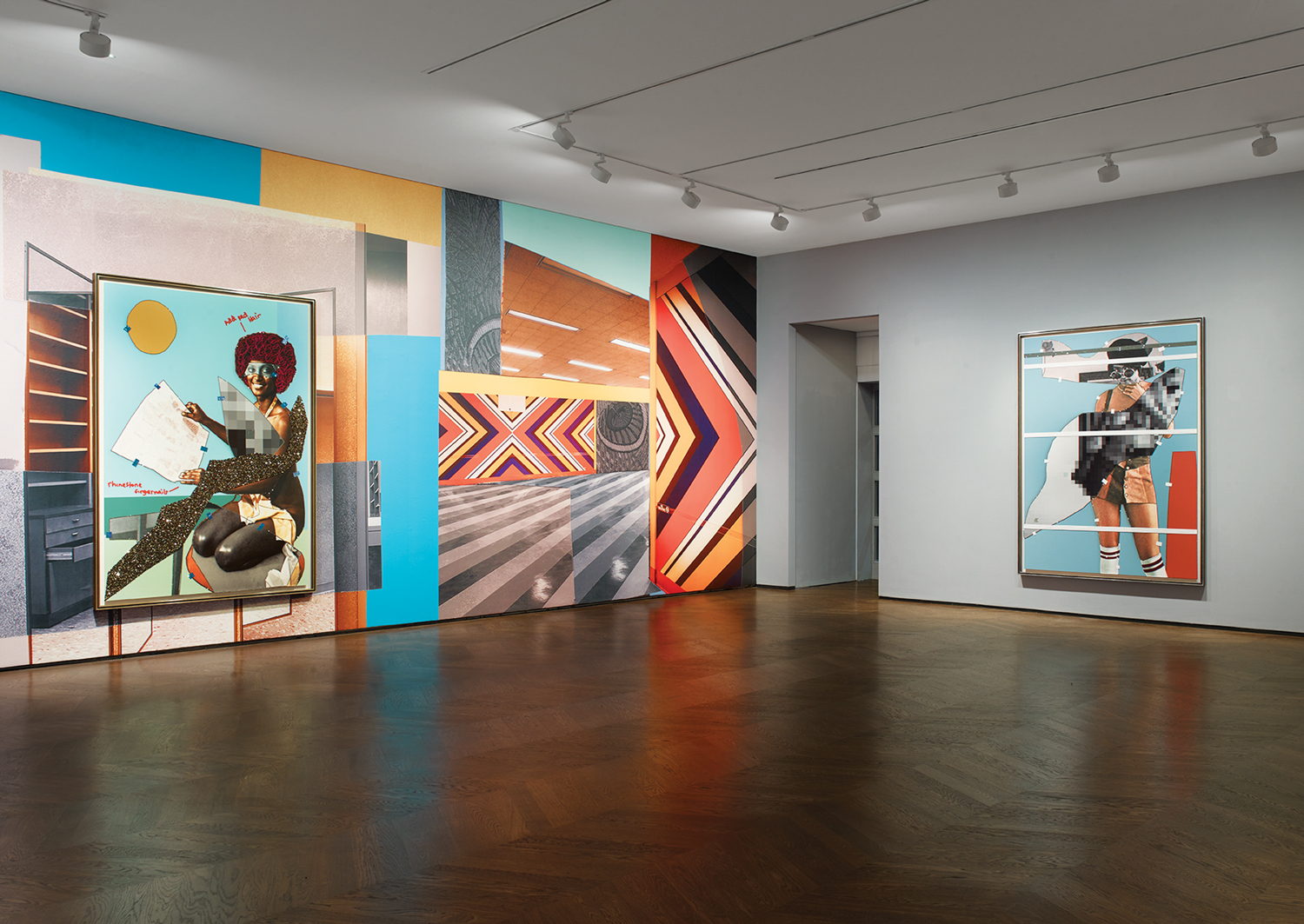 A version of this article first appeared in print in our 2021 Winter Issue under the headline "Milestone: Mickalene Thomas." Subscribe to the magazine.
Next Post