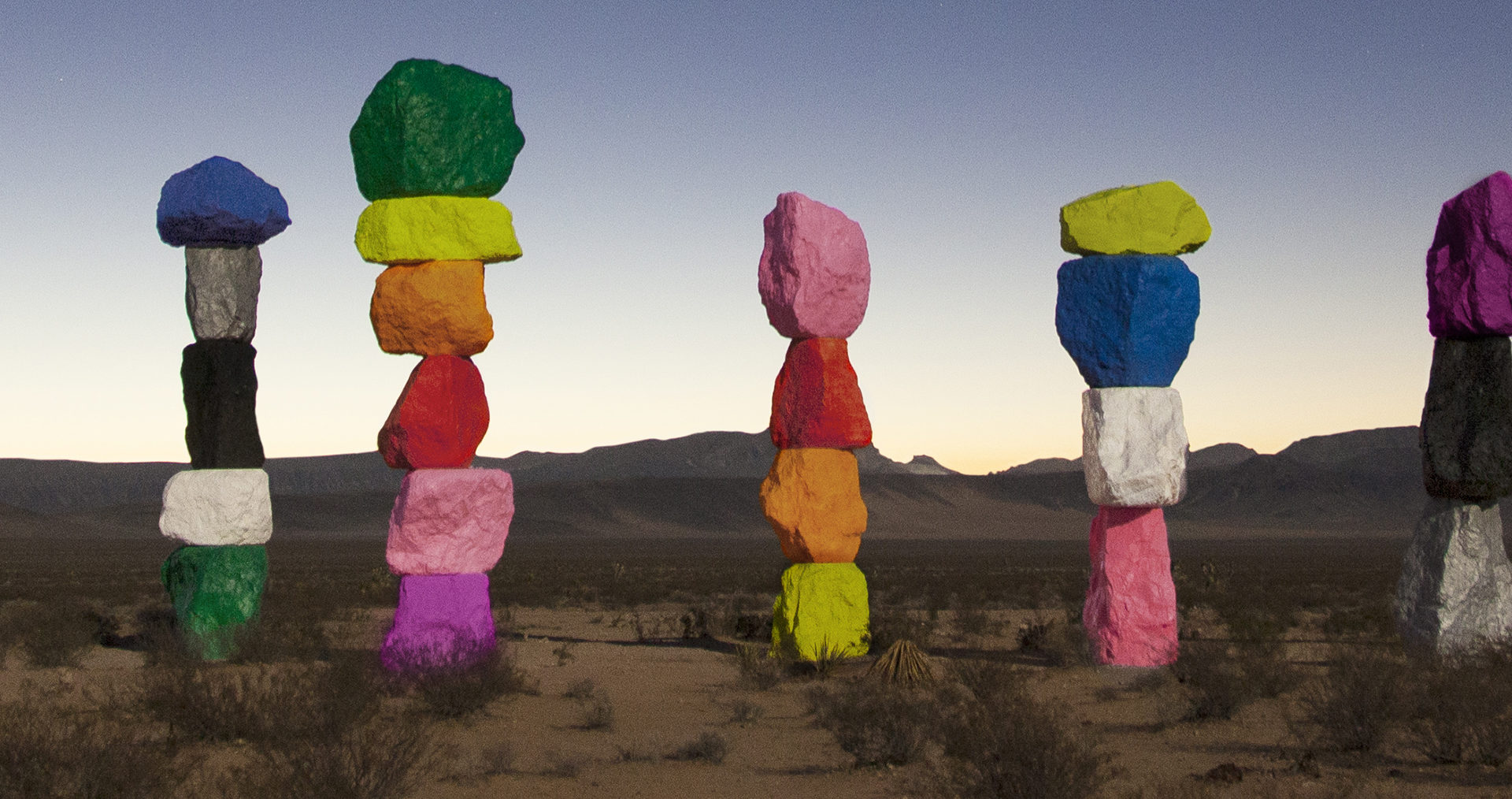 5 Stunning Examples of Land Art Across the U.S.
When artists use the natural landscape as their canvas, the results are simply sublime
In the summer of 1970, Philip Leider—then the editor of Artforum, the journal of record for American art of the moment—got into a car with two friends, the artists Joan Jonas and Richard Serra, and drove off to see a newly finished artwork: Michael Heizer's Double Negative, a pair of cuts in the rock of a Nevada mesa, directly facing each other on opposite sides of a steep valley. The cuts had produced straight trenches 30 feet wide and 50 feet deep; to make them, Heizer had moved 240,000 tons of rhyolite and sandstone. "We were all expecting something strong," Leider wrote in Artforum that fall, "but none of us were quite prepared for it, as it turned out. We were all yipping and yowling as if Matisse had just called us over to look at something he was thinking of calling Joy of Life." In brute size, rugged geometry, and desert context, Double Negative stands at a polar remove from Matisse's pastoral masterpiece of 1905. But the comparison wittily communicated the sense of excitement and promise in the newly invented genre called "land art."
The work originated in the mid- to late '60s among sculptors trying to escape the commercial gallery system and to liberate themselves from conventional object-making. Leading figures in the movement, including Heizer, Walter De Maria, Nancy Holt, and Robert Smithson, took as both site and material the vast scapes of the American West. "It was a moment of thinking conceptually about the land," says Alexis Lowry, a curator at the Dia Art Foundation, which played a significant role in the movement by commissioning one of its principal testaments, De Maria's The Lightning Field (1977), in New Mexico, and which is also now the custodian of Smithson's Spiral Jetty (1970), on the Great Salt Lake in Utah. In these places, says Lowry, "it's hard not to experience a sense of awe and of the sublime, but also a kind of introspection—the relation between the site, the landscape, and your own physical size inspires contemplation."
These are land art's cathedrals, then, but a number of other artists have worked beautifully in and with the landscape, as the photographs that follow show.
Seven Magic Mountains, Nevada
Spiral Jetty, Utah
The Lightning Field, New Mexico
Wall Drawing, Massachusetts
Iron Mountain Run, Connecticut
Next Post