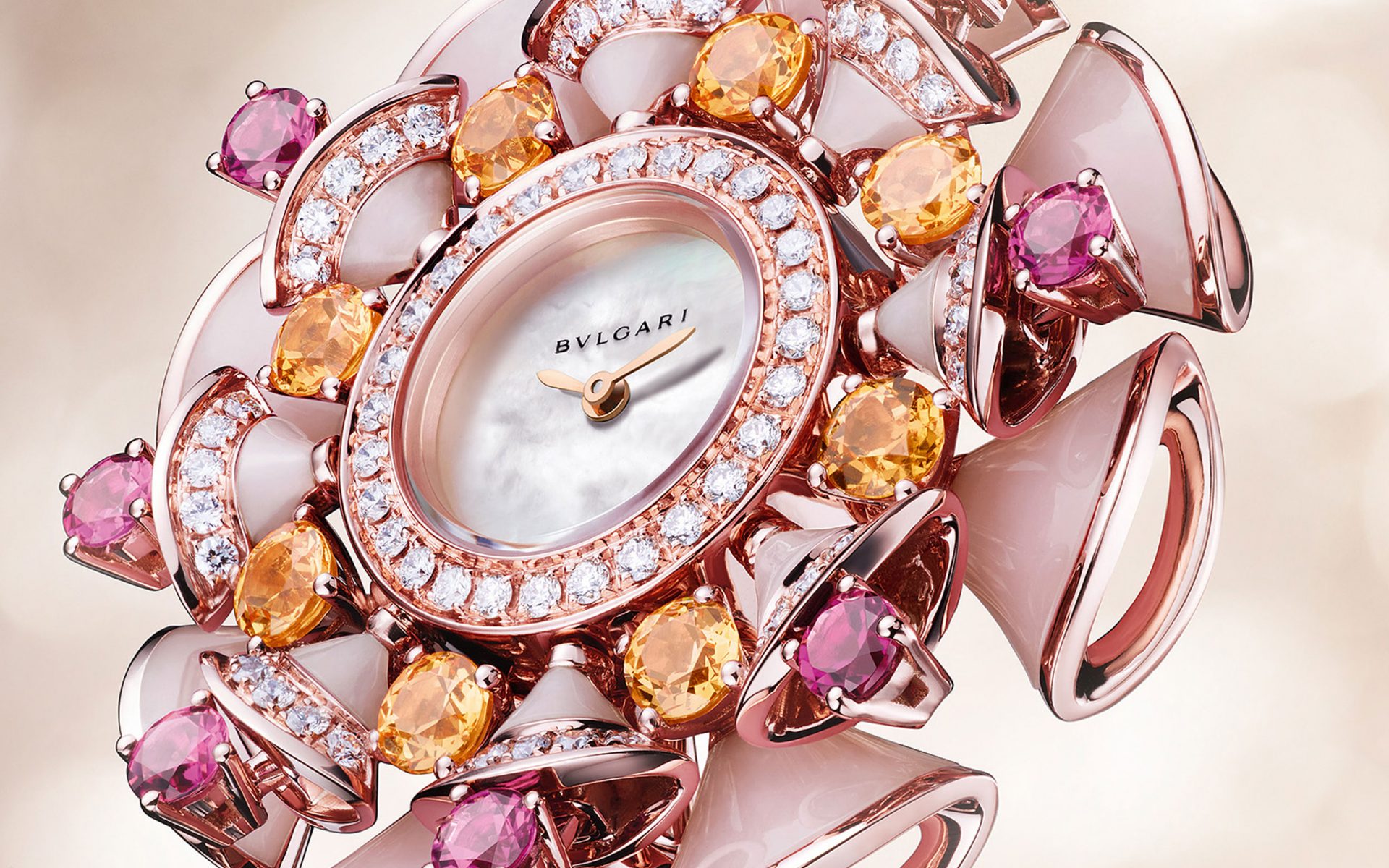 5 Incredible Watches Inspired by Art
When high jewelry meets the ultimate in artisanal expertise, a timepiece becomes a gorgeous objet d'art
1. Nature is the greatest artist. It produces vibrant, precious gems and inspires with foliate motifs and animal plumages. All are on graceful display in the Bulgari Diva's Dream collection, where rainbows of glittering bezels—brilliant-cut diamonds, mandarin garnets, tourmalines, and pink opal elements—are set in 18K gold and speak to the jeweler's rich tradition of sourcing and setting the finest gemstones.
2. Sometimes art is all about alchemy, as in the Hermès Arceau Pocket Millefiori's combination of an unconventional black crystal dial resembling alligator skin and a sapphire glass case back sheathed in leather. Inspired by 19th-century paperweights with millefiori patterns (made by Cristallerie Saint-Louis), the striking dial results from a closely guarded mix of minerals and incandescent crystal.
3. A striking innovation in this annual limited edition, wood and gold-leaf marquetry makes the Cartier Ronde Louis Cartier Marquetry watch all the more artful. Each piece features Macassar ebony veneers over 24K gold leaf, with peridots for the iconic panther's eyes.
4. The gravity-fighting mechanism called a tourbillon represents the pinnacle of the art of horological engineering. The Graff Mastergraff Floral Tourbillon is framed by diamonds and has a mother-of-pearl dial covered with enamel flowers, whose petals are hand-painted on white gold and applied in a 50-hour process. In an additional feat of mechanical expertise, three of the blossoms also turn with the hours.
Recommended: 4 Stunning Watches Showcase Extraordinary Craftsmanship
5. Great art often tells a story, and the Vacheron Constantin Métiers d'Art Les Aérostiers series of five time-pieces evokes the early days of hot-air ballooning. The 18K white gold case is complemented by an 18K pink, yellow, or white gold dial.
A version of this article first appeared in print in our 2018 Summer Issue under the headline Creative Genius. Subscribe to the magazine.
Next Post