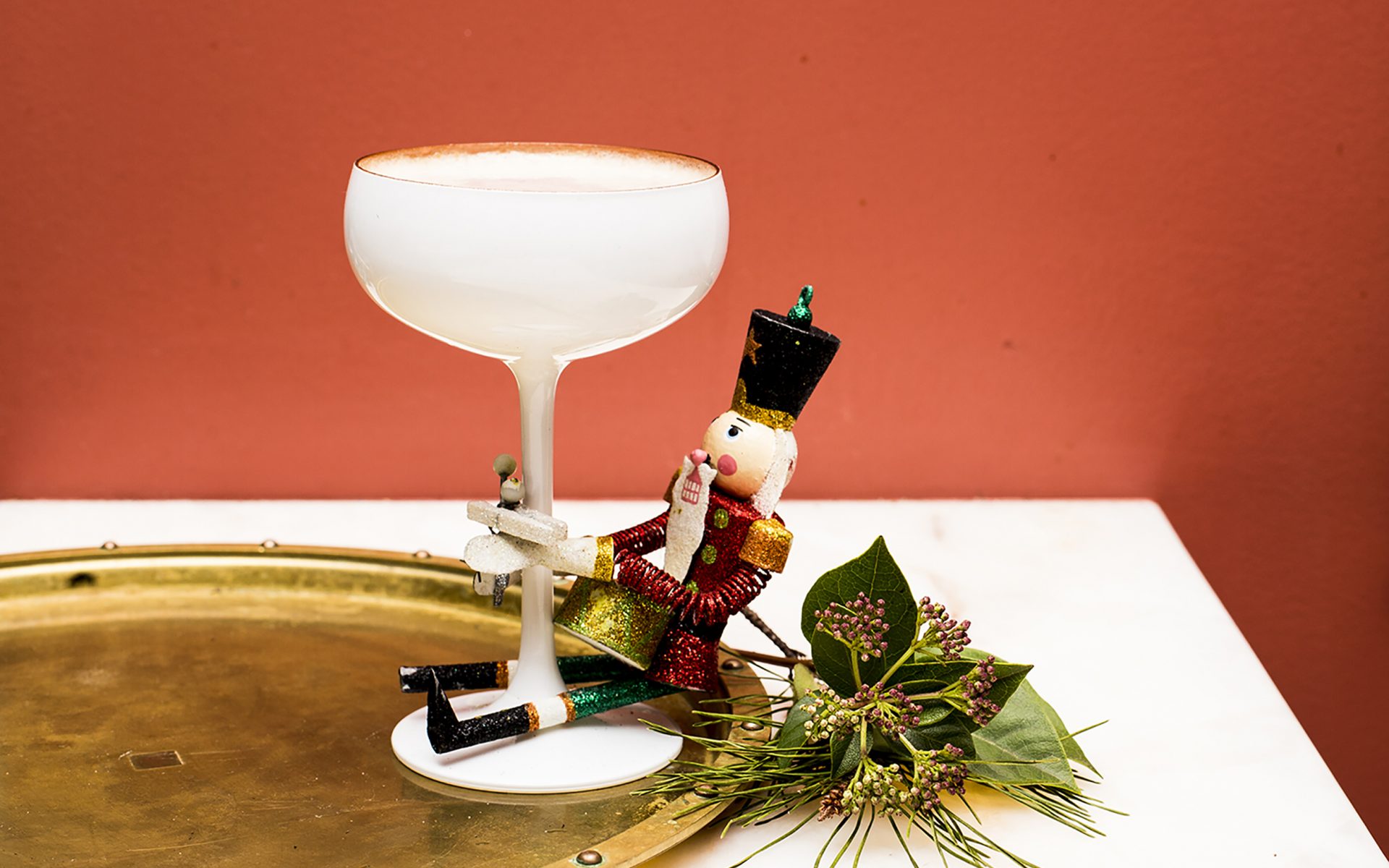 Holiday Drink Recipes from 4 of the World's Most Fabulous Bars
The mixologists at some of world's most enticing hotels and restaurants share their recipes for alluring seasonal cocktails
'Tis the season to celebrate with family and friends over a cup of holiday cheer (or two or three). For some, that means breaking open a robust bottle of Bordeaux; for others, it's popping the cork on a jeroboam of sparkling champagne. However, many exuberant hosts like to flaunt their craft cocktail skills at a festive home fête.
Galerie asked the mixologists at some of the world's finest hotels and restaurants for a seasonal recipe sure to wow at your next holiday gathering.
Into the Woods
Courtesy of the NoMad Los Angeles
1 egg white
½ oz. maple syrup
¾ oz. lemon juice
1 oz. Brovo Douglas Fir
1½ oz. Dolin Blanc
Combine all the ingredients in a mixing tin, dry shake them together, shake with ice, and double strain into a coupe glass.
Fig Fashioned
Courtesy of The Regent Cocktail Club at Gurney's Montauk Resort & Seawater Spa
1.5 oz. Hard Label Whiskey infused with figs
0.5 oz. cynar
0.25 oz. punt e mes
0.25 oz. cinnamon-infused simple syrup
1 dash orange bitters
1 dash anglo bitters
Recommended: 10 of the Most Glamorous Places to Ring in 2019
Like Butter 
Courtesy of The Ritz-Carlton Reynolds, Lake Oconee
1.5 oz. peanut-butter-infused Knob Creek Bourbon
1 oz. Benjamin Prichard's Sweet Lucy Bourbon Cream Liqueur
2 dashes Bitter Truth Chocolate Bitters
0.25 cup Valrhona Chocolate Guanaja 70%
5 oz. 2% milk
3 oz. heavy cream
Garnish with s'more and chocolate flakes. 
Coquito
Courtesy of La Concha Resort, San Juan, Puerto Rico
Barrilito rum
Oak heart rum
Coconut milk
Coconut cream
Evaporated milk
Honey and spices syrup
Garnish with star anise.
Next Post