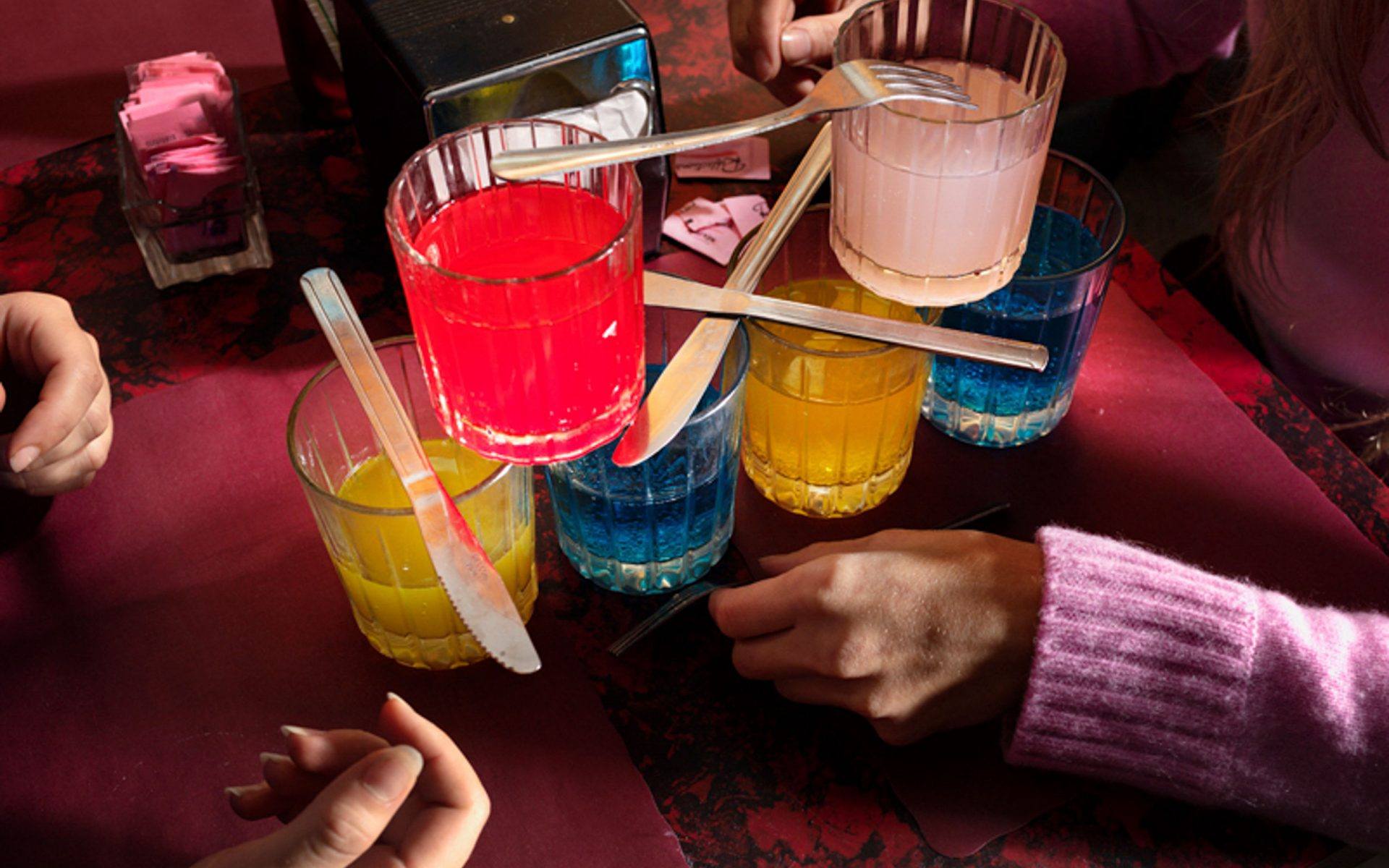 Tomorrow's Art Stars: 4 Must-See MFA Shows in New York
Discover the most talented 2019 MFA graduates from Yale, RISD, ICP-Bard, and Columbia
Art schools the world over are rich with talent and innovation, and the final year graduate exhibitions allow for some extraordinary discoveries. We have rounded up four current New York group shows featuring the work of 2019 MFA graduates from Yale, RISD, ICP-Bard, and Columbia, some of whom may turn out to be tomorrow's art stars.
1. Transcript – Yale MFA Photography 2019 Thesis Show
Yancey Richardson Gallery
Through August 23
Organized by celebrated photographer James Welling, "Transcript" presents a selection of photography and video works by ten graduating artists of the Yale School of Art. Offering a smart mix of black-and-white and color imagery, with most of the participants exhibiting multiple works, the standouts include Chase Middleton's staged photos of paired people in poetic yet commonplace scenarios, such as friends stacking glasses of colored drinks and silverware on a café table; Brian Galderisi's re-photographed collages that mix found imagery with his own pictures, as in the image of a skull with an added clay nose that was photographed, cut out, and worn by the artist like a mask for the final print; and Kaitlin Maxwell's large-scale color prints of her grandmother, mom, and herself in intimate domestic scenes, like posing nude before a mural of a mermaid at a Florida motel or topless with smeared mascara in her Connecticut bathroom.
Recommended: Three Artists to Discover at Art Aspen
2. Rhode Island School of Design (RISD) 2019 MFA Painting Program
Monya Rowe Gallery
Through August 15
Presenting nine 2019 graduates whose paintings were selected and installed by the gallery owner in her intimate space, this colorful roundup focuses primarily on figurative work. Emilie Stark-Menneg offers trippy airbrushed portraits of her partner as a playful sailor and an imaginary woman reclining in nature, while Dylan Hurwitz uses thick brushstrokes to provide a more masculine rendering of relationships between men. Samuel Drake paints youthful figures in foggy, melancholic realms—as though he's searching his memory for faint recollections of recent events—and Alexander McAdoo employs a similar technique to dreamingly portray a mysterious passing female in an exotic urban park. Katelyn Ledford, however, uses digital techniques—particularly Photoshop—to manipulate appropriated imagery from advertisements and mixes it with sad-faced self-portraits to construct whimsical compositions, which she then quite realistically realizes in paint.
3. With Pleasure: ICP-Bard MFA 2019 Thesis Exhibition
Baxter St at the Camera Club of New York
Through August 8
Taking the body as the point of departure, the ten graduating artists in "With Pleasure," which is curated by fellow ICP-Bard MFA student Lily Mott, present works that physically and abstractly deal with contemporary life. Genevieve Fournier takes screenshots of shadows that accidentally appear when local guides are documenting various parts of the world for Street View by Google Maps. Samantha Box takes documentary photos of members of the Caribbean diaspora and LGBTQ communities in New York, while Avijit Halder, who currently has a solo show at Higher Pictures, captures his own evolving identity as a gay Indian immigrant. Nearby, Pippa Hetherington filmed a pair of hands stitching fabric that was then projected on a woman's partially nude torso to create a moving image of a corporeal spirit, which is somewhat metaphorically being mended.
4. Columbia MFA Summer Show '19 – Aesthetically Functional Only
1675 Broadway
Through August 10
Presented in a two-story office space that was formerly occupied by a bank, "Aesthetically Functional Only," which was curated by Edsel Williams of the Fireplace project in East Hampton, offers work in a variety of media by 55 Columbia School of the Arts 2019 MFA graduates. It looks more like a pop-up show than a formal exhibition, which makes it a bit difficult to discern where one work ends and another one begins, but if you spend enough time there are worthwhile works to discover.
Highlights here include Susan M B Chen's expressive painting of her stylish mother dreaming of Central Park; Stipan Tadic's oil on wood of a Soviet-era apartment complex from his native Croatia that mixes elements of realism with bits of fantasy; and Rafael Domenech's hanging light sculptures that are colorfully constructed from painted and image-pasted, dynamically shaped pieces of wood, which makes them look like they're ready to fly out of this public space and into a private collection.
Next Post