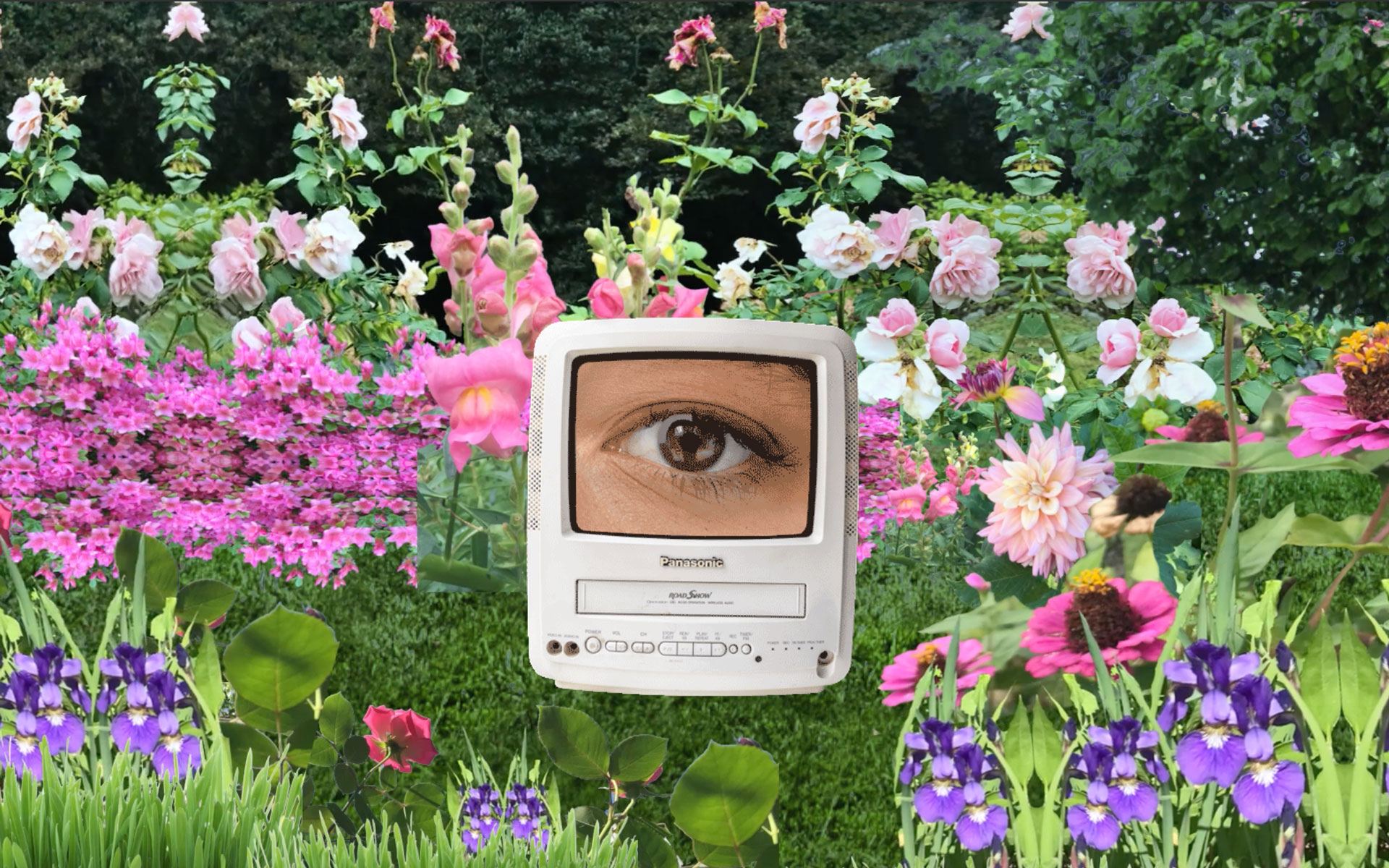 Discover the Art World's Rising Stars in These 2020 MFA Graduate Shows
Hosted online for the first time ever, MFA graduate shows feature works by newly minted MFA grads from Yale, Columbia, RISD, and Parsons that address the current moment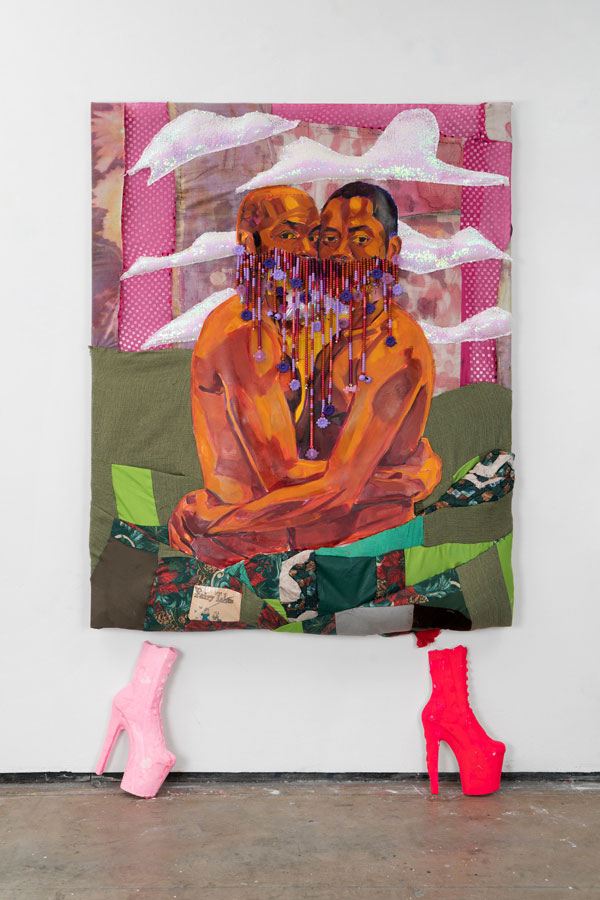 Art schools are fertile creative grounds for unique artistic expression and personal growth, and the highly anticipated final-year graduate exhibitions allow for exciting new discoveries. Given the schools' closures due to the COVID-19 pandemic, students were forced to transition to remote learning this spring and quickly adapt to working from makeshift home-studio spaces. Like international gallery and museum exhibitions, the graduate shows were mostly canceled in the physical sense, but heads of department across the country were determined to provide a positive alternative for their students to experience this educational rite of passage. Below, we assembled a selection of group shows currently on view that feature 2020 MFA graduates from Yale, the Rhode Island School of Design, Parsons, School of Visual Arts, and Columbia, plus the artists that caught our eye.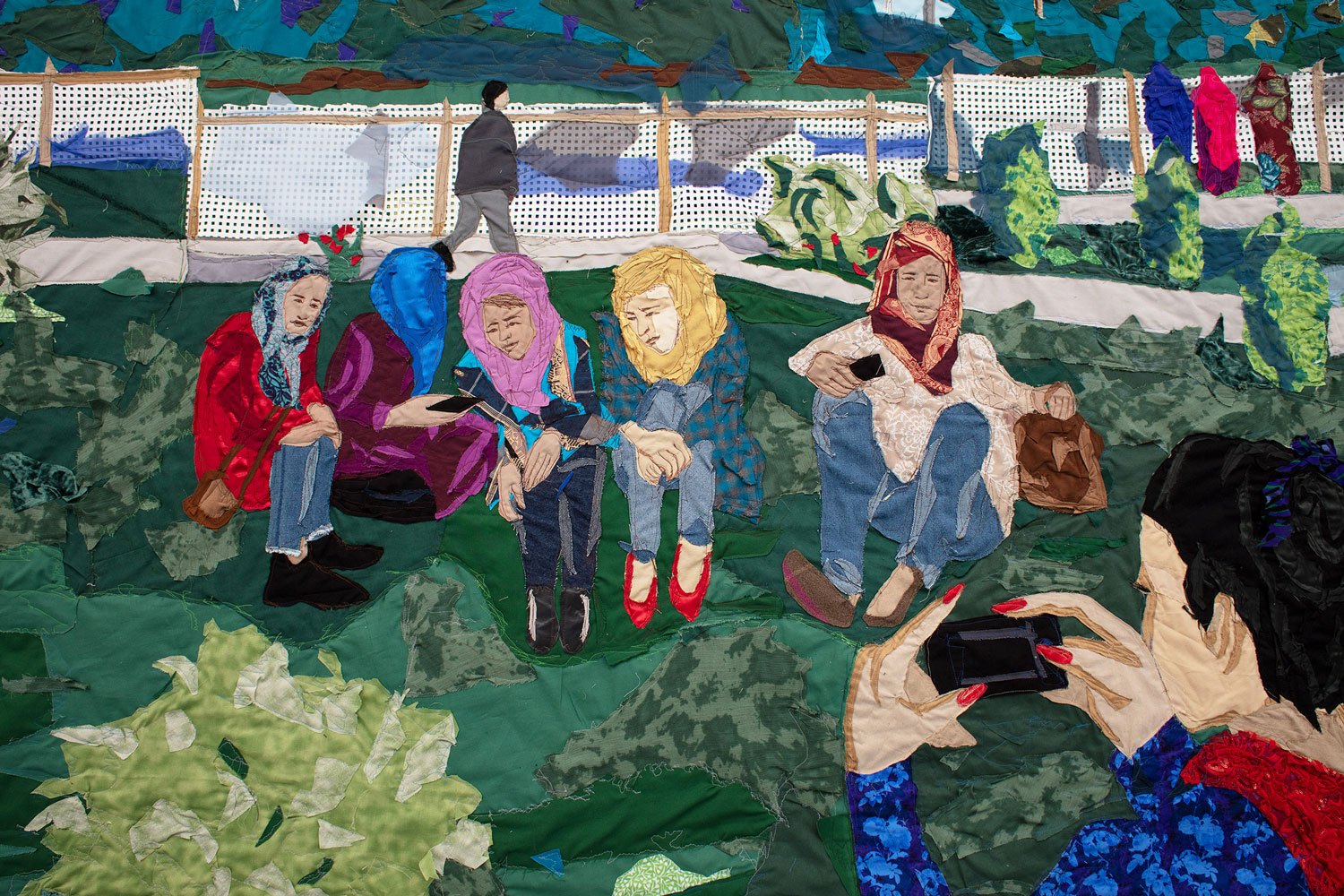 Yale
Perrotin gallery generously stepped in to host Yale's prestigious MFA program painting and printmaking on their virtual Viewing Salon, which is on view through July 16. The class of 20 artists created dynamic works in an eclectic range of materials, and the issues they explore reflect the diversity of today's world. "By partnering with the Yale MFA graduating class we hope to support the students' practices and help them make new connections," Perrotin's partner and executive director, Peggy LeBeouf, tells Galerie. "Usually students have a thesis show upon graduation as well as open studio, which are both crucial introductions to the international art world. Our Viewing Salon allows us flexibility to create more editorialized exhibitions that reach a broader audience. For me, great art allows for deep emotional connection and forces us to rethink and expand our collective mind-set. I am always excited to make new connections, and I think in our current moment, it is even more important."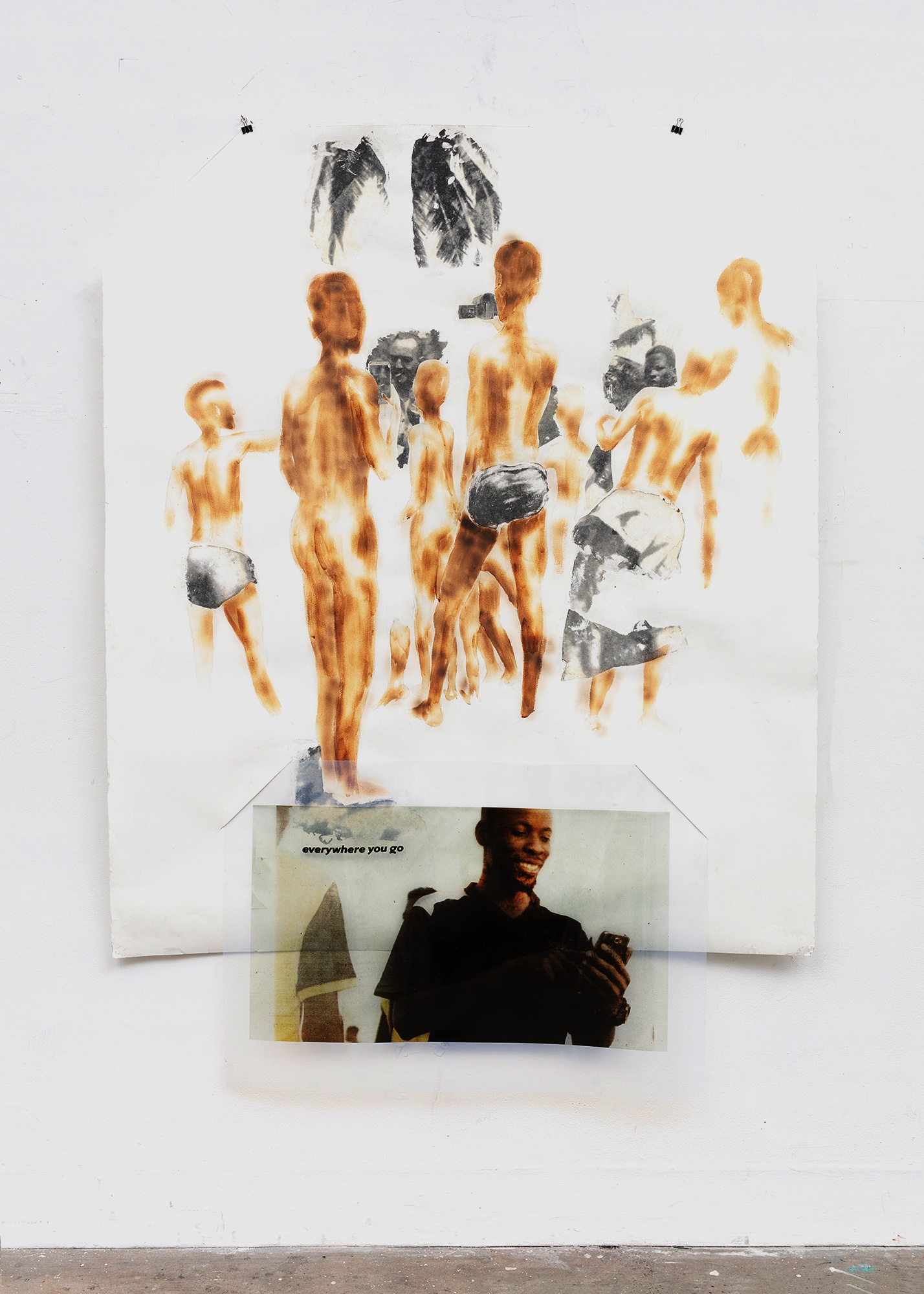 Some of the standout artists in the exhibition include Africanus Okokon, who explores the theme of loss, the power of recorded documents, and the functions of cultural, ancestral, and personal memory. On view is a selection of fragile collages composed of burned paper, image transfer, and acetate, which have all already sold out. 
Massachusetts artist Carly Sheehan's sculptural wall works raise questions of visibility and the desires to be seen/unseen. Her Untitled work, created with acrylic and oil on foam, recalls both an ancient relic and a fleshy body part. She was awarded a 2019 Helen Frankenthaler Scholarship and has already exhibited in a number of small group shows in Boston.
Originally from Kabul, Afghanistan, Hangama Amiri creates vibrant collaged textiles with a mission to spotlight the experiences of Afghan women today. Stretching across the gallery wall, Macroyan-e Kohna #1, #2 (The Old Macroyan) depicts a group of women crouching and taking photographs in front of a Soviet-built housing block in an east Kabul neighborhood called Macroyan. The large-scale work is intricately crafted with unexpected tactile materials like chiffon, suede, silk, denim, and shoelace.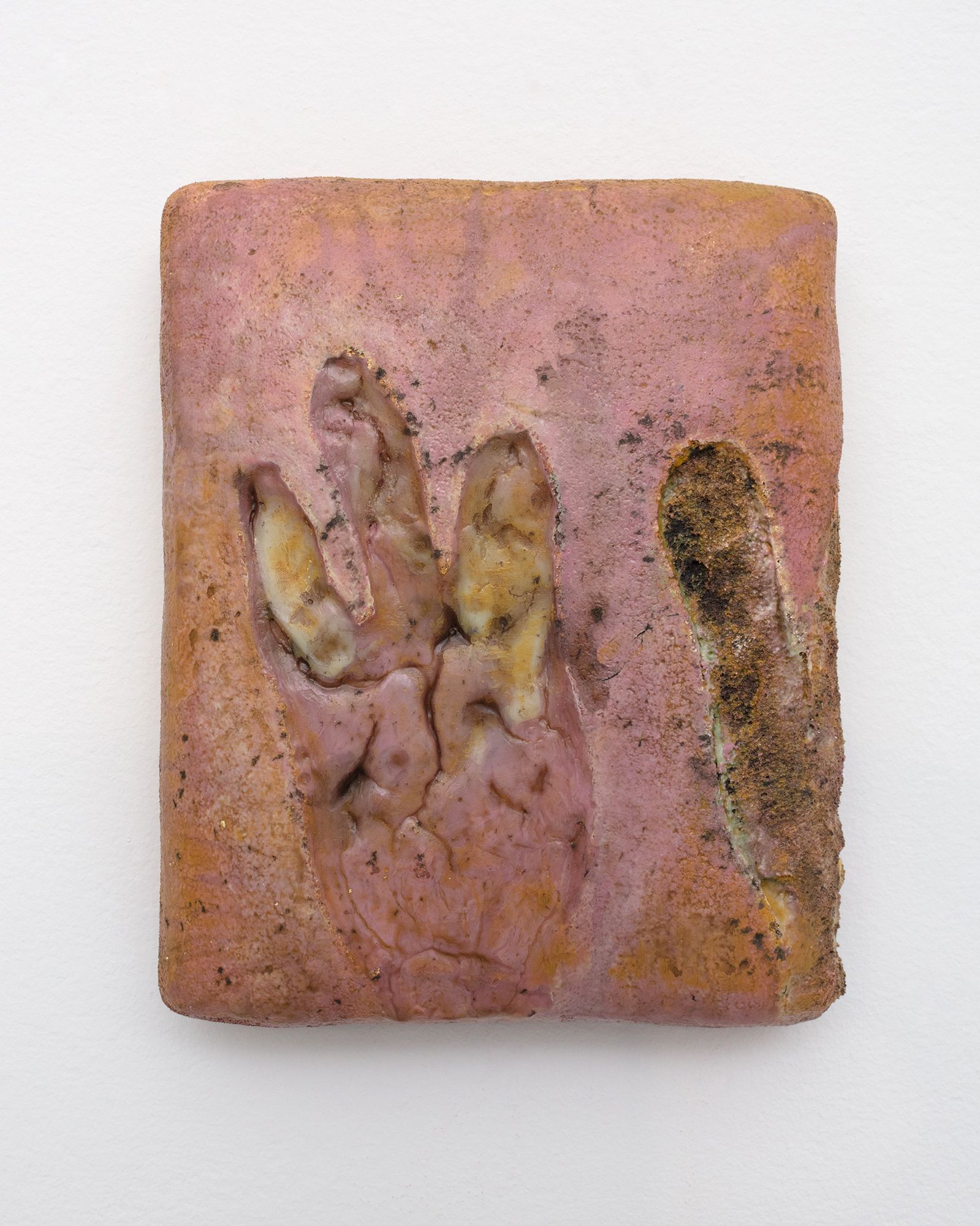 To round out the experience and offer more than a website page, the Viewing Salon includes a roundtable discussion about how alternative art can function in a time of crisis and large-scale reckoning. Spearheaded by artists James Bartolacci and María de los Àngeles Rodríguez Jiménez, the digital conversations brought together emerging curators Adeze Wilford and Eva Mayha Davis as well as artists Leslie Hewitt, Matt Keegan, and Prem Krishnamurthy.
 "We wanted to discuss what being an artist means in a year as dire as 2020 with a wider range of voices and perspectives outside our program," says Bartolacci, whose striking paintings capture the electricity of queer nightlife. "Making the conversations on Zoom be public so anyone could tune in was central to the idea. The goal wasn't necessarily to find concrete answers, but to learn from our panelists' experiences and question what the future of our own practices and modes of exhibiting could be."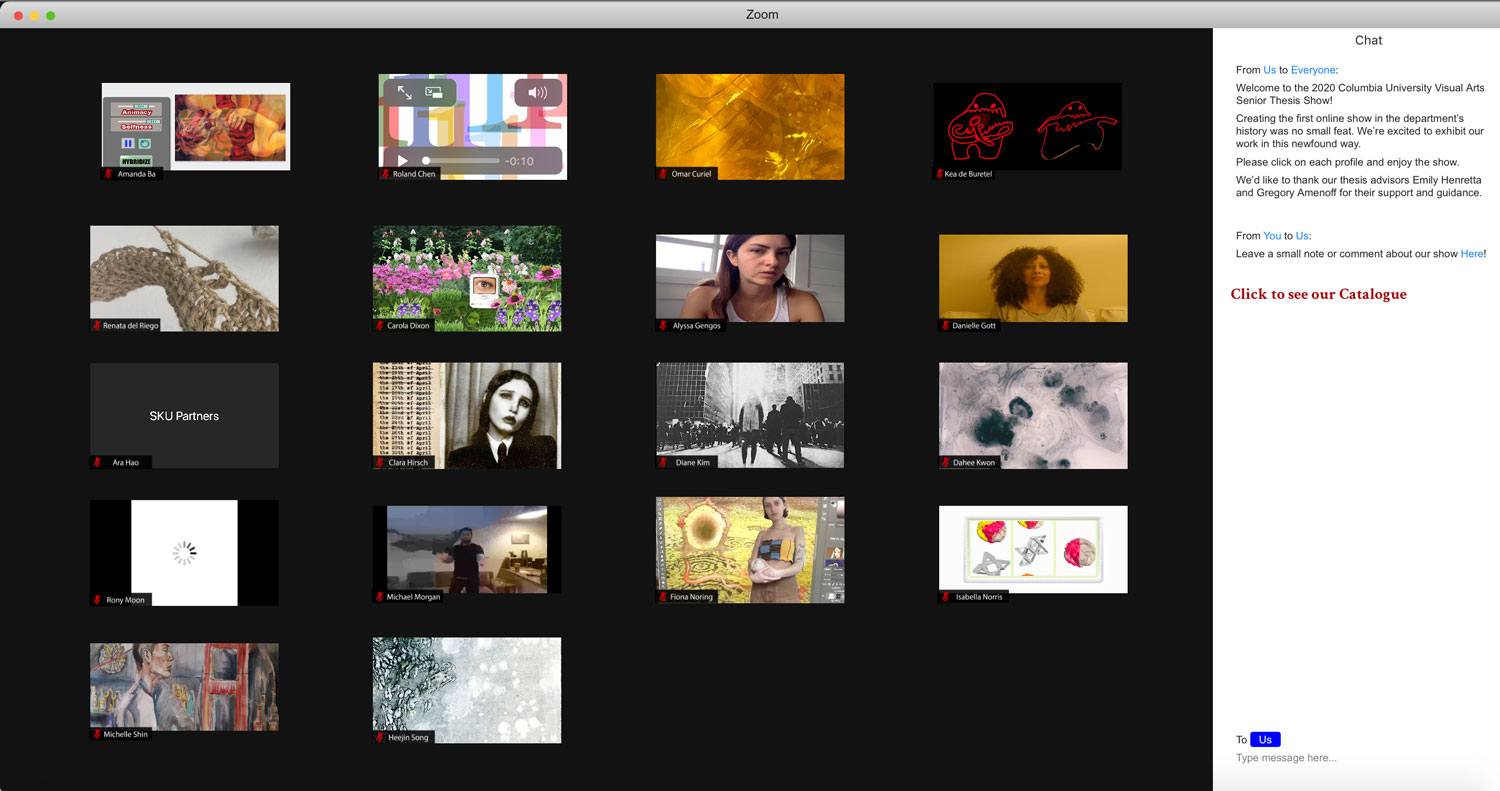 Columbia University
Columbia University's Visual Arts Senior Thesis Show, meanwhile, presents itself as a virtual Zoom call. Each participant on the "call" is an artist in the exhibition, and viewers are encouraged to click the animated profiles to see the works. In the chat section, it reads: "Creating the first online show in the department's history was no small feat. We're excited to exhibit our work in this newfound way." Spanning a variety of media, the works range from sculpture and painting to digital video and photography. "Between anxiety and uncertainty, we found a crucial liminal space where spontaneous creative production was still possible," the students wrote in the foreword of the catalogue.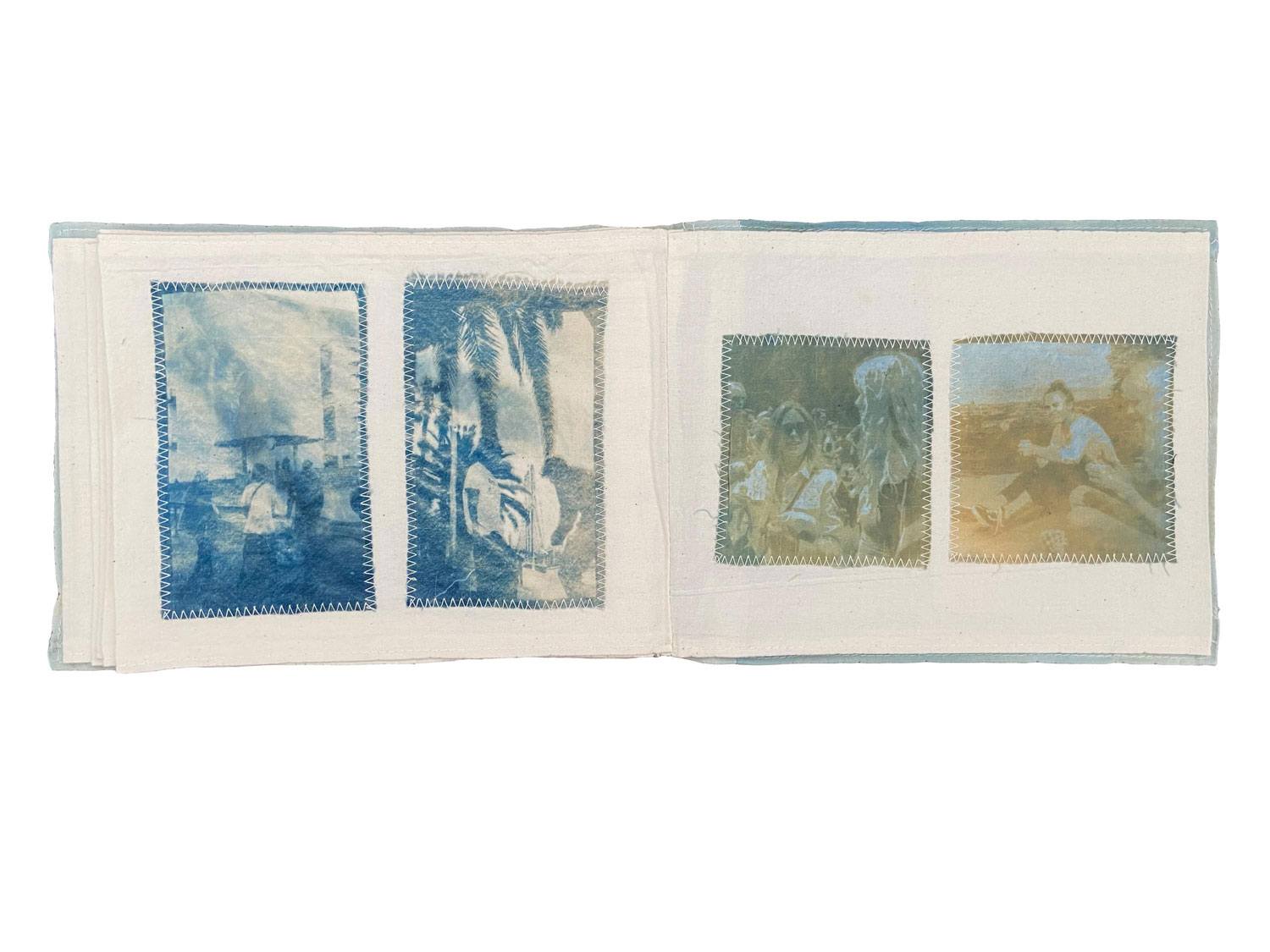 Look out for Alyssa Gengos whose selection of cinematic photographs printed on dyed fabric and delicately stitched into a cotton book are laden with nostalgia for another time. Carola Dixon's fantastical videos, collages, and animations are at once strange and familiar, beautiful and grotesque. "Using these mediums I strive to discover this mythological universe of different worlds and characters: a future postapocalypse, where nature and technology have hybridized," she says. 
Omar Curiel's psychedelic woven works and Joseph Cornell–like boxes probe questions around queer social spaces, consumption, and identity-building. "My work explores what being physically intimate looks like in the 21st century as a toast to queerness and its history," he says.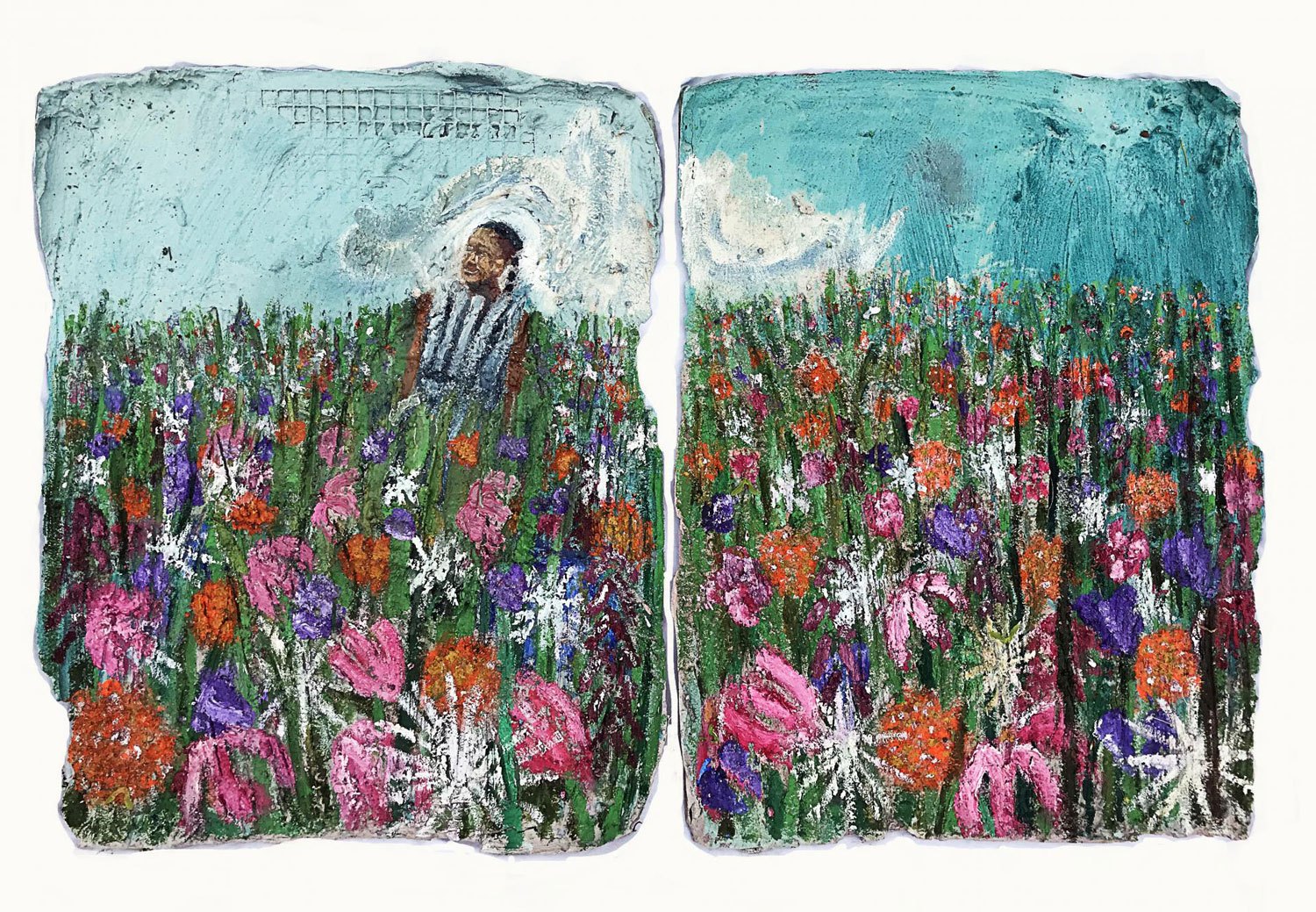 Rhode Island School of Design
More democratic in scope is "Thesis Shows 2020," a website conceived by the graduating photography class at the Rhode Island School of Design and built by students Yueying Erin Wang and Travis Morehead. It provides links to documentation of the exhibitions by the entire class at 75 art programs in the U.S. and Canada, including to RISD's official end-of-year exhibitions, the 2020 RISD Grad Show and the 2020 RISD Senior Show. A standout from the RISD painting department is Jarrett Key, who was recently nominated one of the Forbes 30 under 30 for Art and Style. Key, with his twin brother, Jon, recently cofounded Codify Art, a collective dedicated to showcasing multidisciplinary work by artists of color, with an emphasis on women, queer, and trans artists. Key's painterly work grapples with their anxiety around freedom in the U.S. and offers a fantastical escape.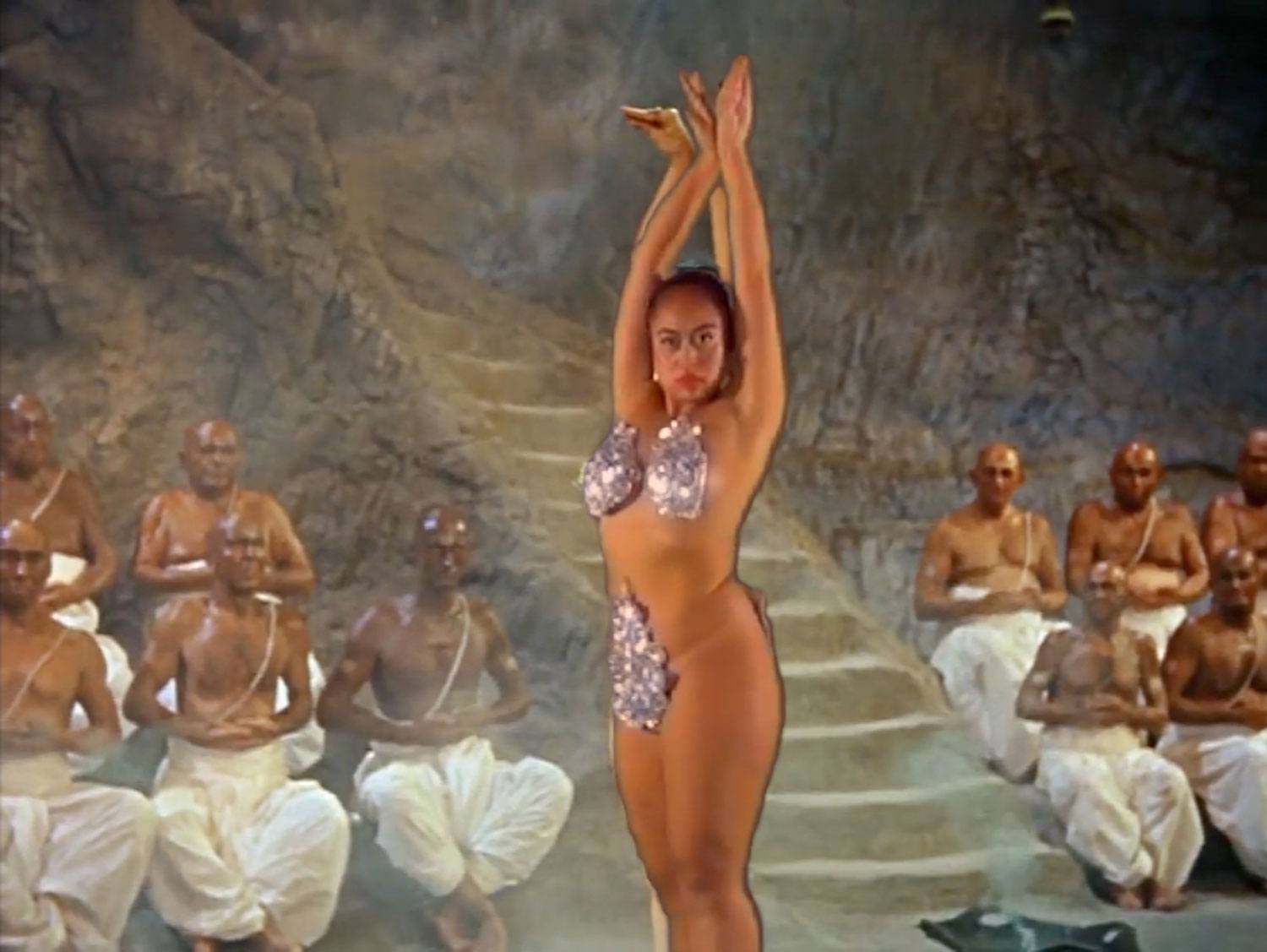 Parsons School of Design
In anticipation of the 2020 MFA Fine Arts Thesis Exhibition, titled "Logics of Non-Exchange," which it still hopes to showcase in New York, Parsons launched a dedicated website to allow visitors to see the works from the comfort of home. The online platform presents the work of 20 graduating students who collectively present a critical view on the shape of our world. "As a cohort, they remain at a distance—but their work remains as intimate as it is urgent," writes Stamatina Gregory, the show's curator, who also holds the position of chief curator of the Leslie Lohman Museum.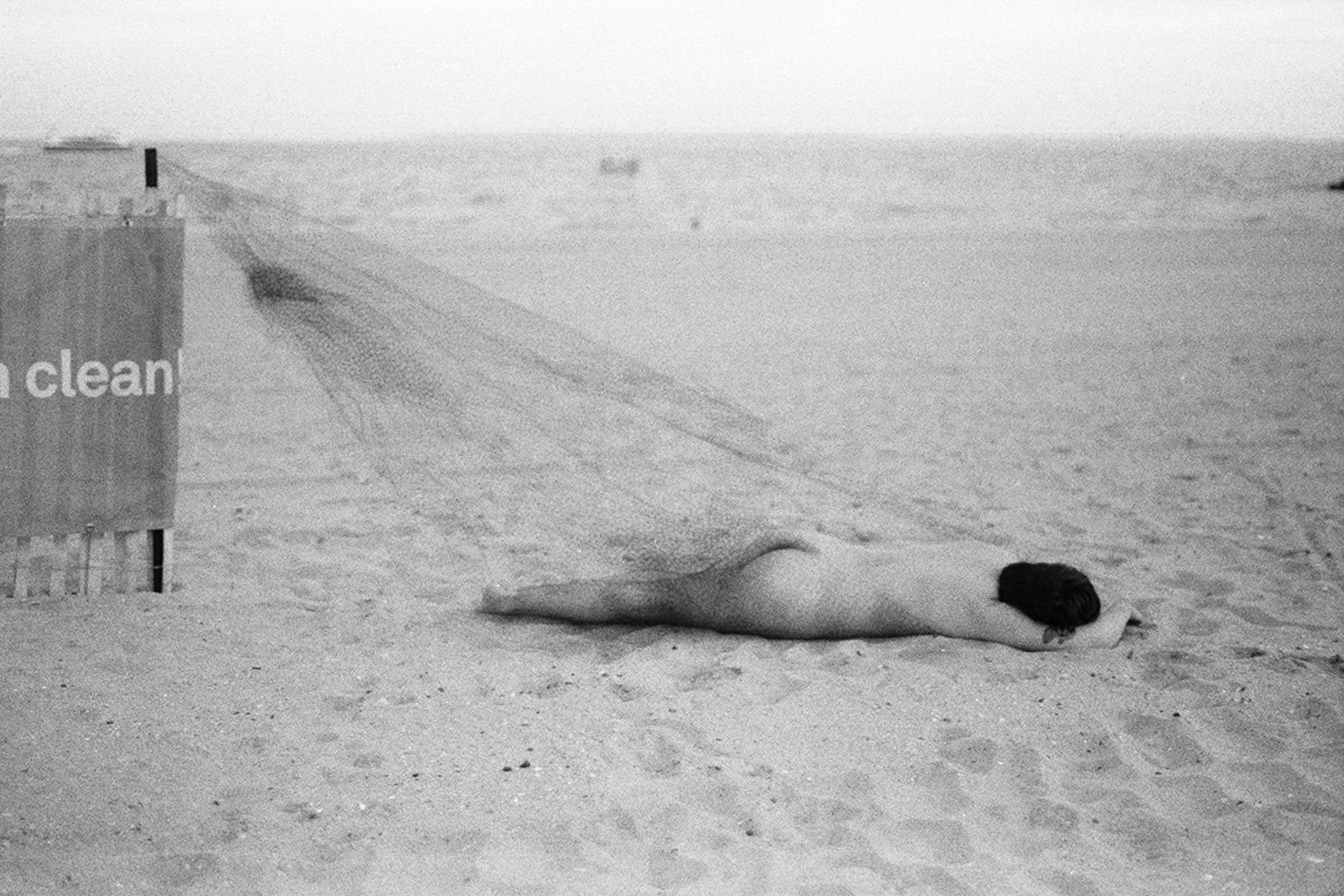 Standouts include the performance and video installations by Sydney-born artist Caroline Garcia, an interdisciplinary artist whose singular practice draws on cross-cultural dance and ritual practice. Jess Saldaña, meanwhile, a Chicanx muralist, poet, performer, and photographer from Chicago, presents a poetic series of black-and-white photographs and film stills that blur the line between human and landscape.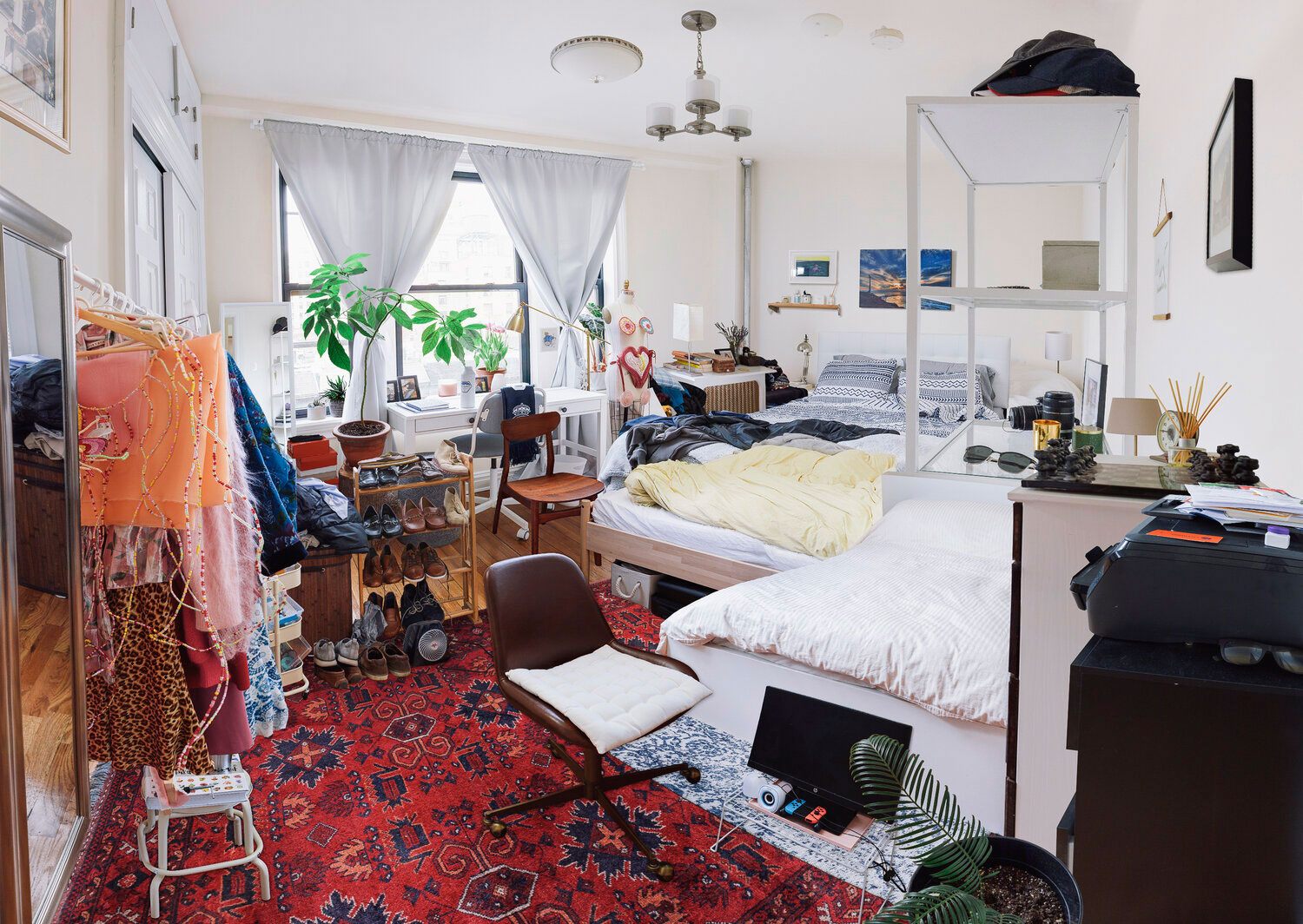 School of Visual Arts
In this time of great upheaval, SVA's 2020 MFA photography, video, and related media graduates gathered for an online exhibition reflecting on issues of "intimacy and isolation, fantasy and reality, and sanctuary and displacement" as the catalogue states. In her project Rooms, Lingfei Ren speaks to an era in which we are spending more time indoors than ever, as she investigates the compressed architectures of apartment living in New York. And Esteban Kuriel turns the camera toward the human body with a fetishistic lens.
Next Post