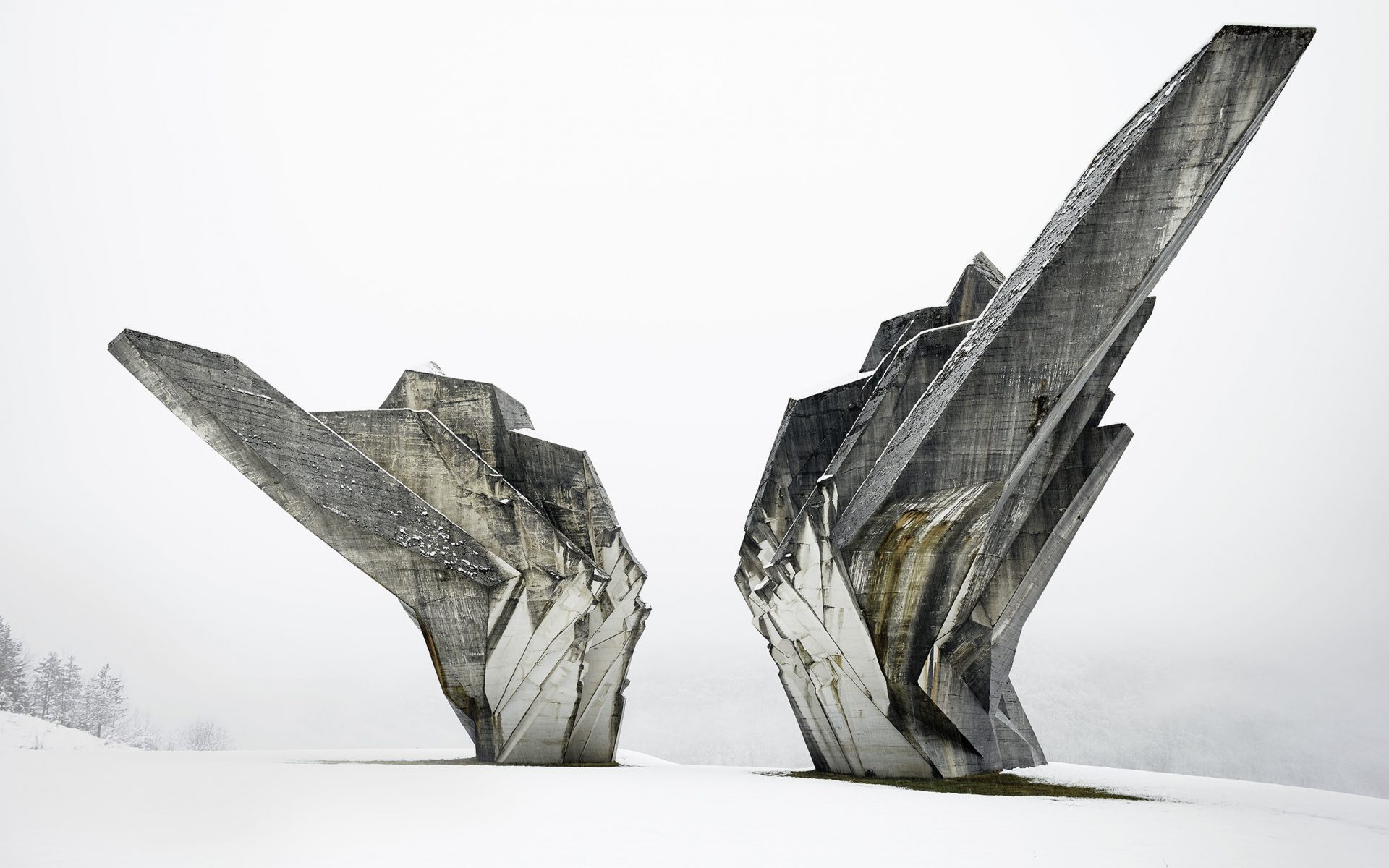 12 Great Exhibitions to See Before they Close
From Catherine Opie's first film to Brian Belott's frozen sculptures, here are the standout New York exhibitions closing soon
If you haven't yet seen Catherine Opie's first film, Brian Belott's frozen sculptures, or Kyle Meyer's photographic print weavings, they're well worth the trip. But act quickly—these shows, along with the handful of other New York City standouts listed below, are closing soon. Catch them before they do.
1. Catherine Opie: The Modernist
Lehmann Maupin, 536 West 22nd Street
Through January 12
Opie's first film and accompanying photo series, a 21-minute photo-roman composed of 852 black-and-white photographs, follows a fictional artist on an arsonist rampage across Los Angeles.
2. Kyle Meyer: Interwoven
Yossi Milo Gallery, 245 Tenth Avenue
Through January 12
The artist's first exhibition at the gallery spotlights a series of labor-intensive photographic print weavings that depict men wearing traditional feminine head wraps. The works combine traditional craft techniques in eSwatini with an exploration of the silenced LGBTQ community that lives there.
3. On the Road: Caroline Kent, Basil Kincaid, Esau McGhee
Curated by Larry Ossei-Mensah
Jenkins Johnson Gallery, 207 Ocean Avenue
Through January 12
Loosely inspired by Jack Kerouac's 1957 novel of the same name, "On the Road" explores issues of mobility, freedom, and identity as illustrated by three Midwestern artists.
4. Mark Tobey
Pace Gallery, 32 East 57th Street, Second Floor
Through January 12
This is the first time that Pace Gallery is showing works by the late American artist, focusing on a range of abstract paintings and drawings created between the 1940s and the late 1960s.
5. Apparatus: The Art of Scientific Glass
Curated by Glenn Adamson with Dennis Briening
Urbanglass, 647 Fulton Street
Through January 12
This one-of-a-kind exhibition focuses on the inherent artistry of scientific glassmaking, which frequently implements the same glassblowing and flame-working techniques required of glass artists.
6. Martin Beck: I Wish It Would Never Get Dark
47 Canal, 291 Grand Street
Through January 13
Beck's third exhibition at the gallery unites five diverse works, including a 17-minute video of an 18th-century statue, a sedimentary boulder reimagined as sculpture, and a suite of 24 drawings based on the 1972 publication The Universal Traveler.
7. Chère: Nicola L with Nadia Belerique, Nadia Wellmann, and Chloe Wise
Arsenal Contemporary, 214 Bowery
Through January 13
A group exhibition collates work by feminist artists of various generations. At its center is Nicola L, a multidisciplinary artist who has been working since the 1960s.
8. Brian Belott
Gavin Brown's Enterprise, 291 Grand Street
Through January 13
Belott's show of "lost archaeological data," in his own words, comprises peculiarities from frozen artwork to sand-encrusted calculators.
9. Anthony Iacono: After Hours
Marinaro, 1 Oliver Street
January 13
Iacono's first solo exhibition at Marinaro articulates erotic humor through the use of clean, colorful collages.
10. Toward a Concrete Utopia: Architecture in Yugoslavia, 1948–1980
Museum of Modern Art, 11 West 53rd Street
Through January 13
The museum surveys the contradictory elements of postwar Yugoslavian architecture, which sought to meet the demands of both the capitalist West and the socialist East.
11. Charles White: A Retrospective
Museum of Modern Art, 11 West 53rd Street
Through January 13
The first major museum survey devoted to White in over 30 years, "A Retrospective" examines White's devotion to creating empowering images of African Americans and the manner in which he inspired his many students, including David Hammons and Kerry James Marshall.
12. Klara Liden: Grounding
Reena Spaulings Fine Art, 165 East Broadway, 2nd Floor
Through January 13
A video documents an improvised walk, as well as a series of stumbles and pratfalls, through lower Manhattan. The film's title draws reference to therapeutic "grounding" exercises.
Next Post