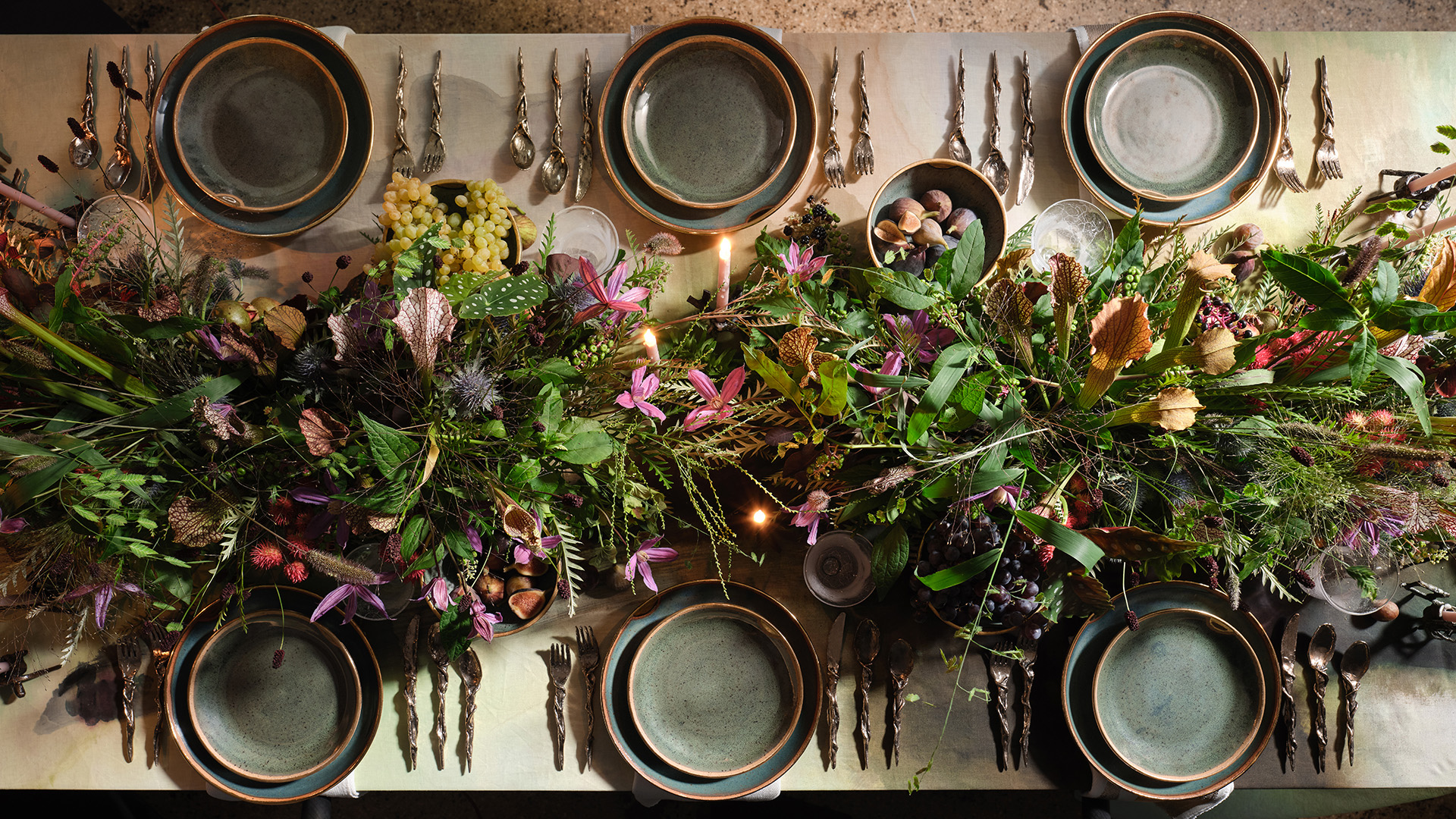 12 Festive Food and Entertaining Gifts for the Consummate Host
Kick the holiday season into high gear with these decadent treats, from an indulgent caviar collection to an eye-catching array of tableware
The holiday season brings festive get-togethers with family and friends, who reconnect over decadent feasts and sparkling glasses of Champagne. Treat your favorite host to a thoughtful gift that will enhance their tablescape or add a unique flavor to their next delicious fête, and rest assured, being on their "nice" list will reap its own mouthwatering rewards all the way through the New Year!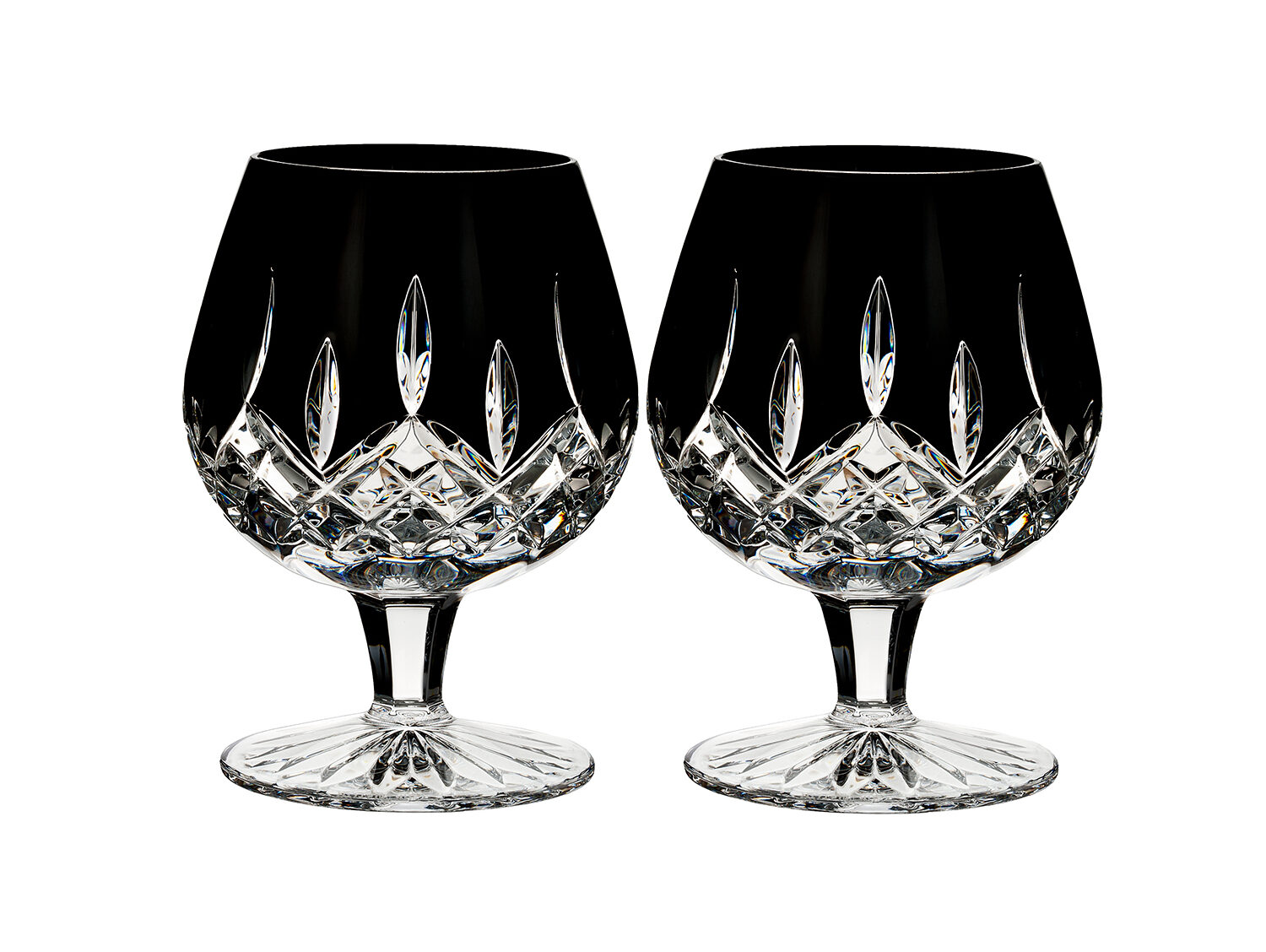 1. Waterford
Shake up someone's crystal collection with these bold brandy glasses from Waterford's Lismore Black collection. The original Lismore designs from 1952 were inspired by Ireland's Lismore Castle; this new iteration takes a dramatic turn in the opaque ebony colorway.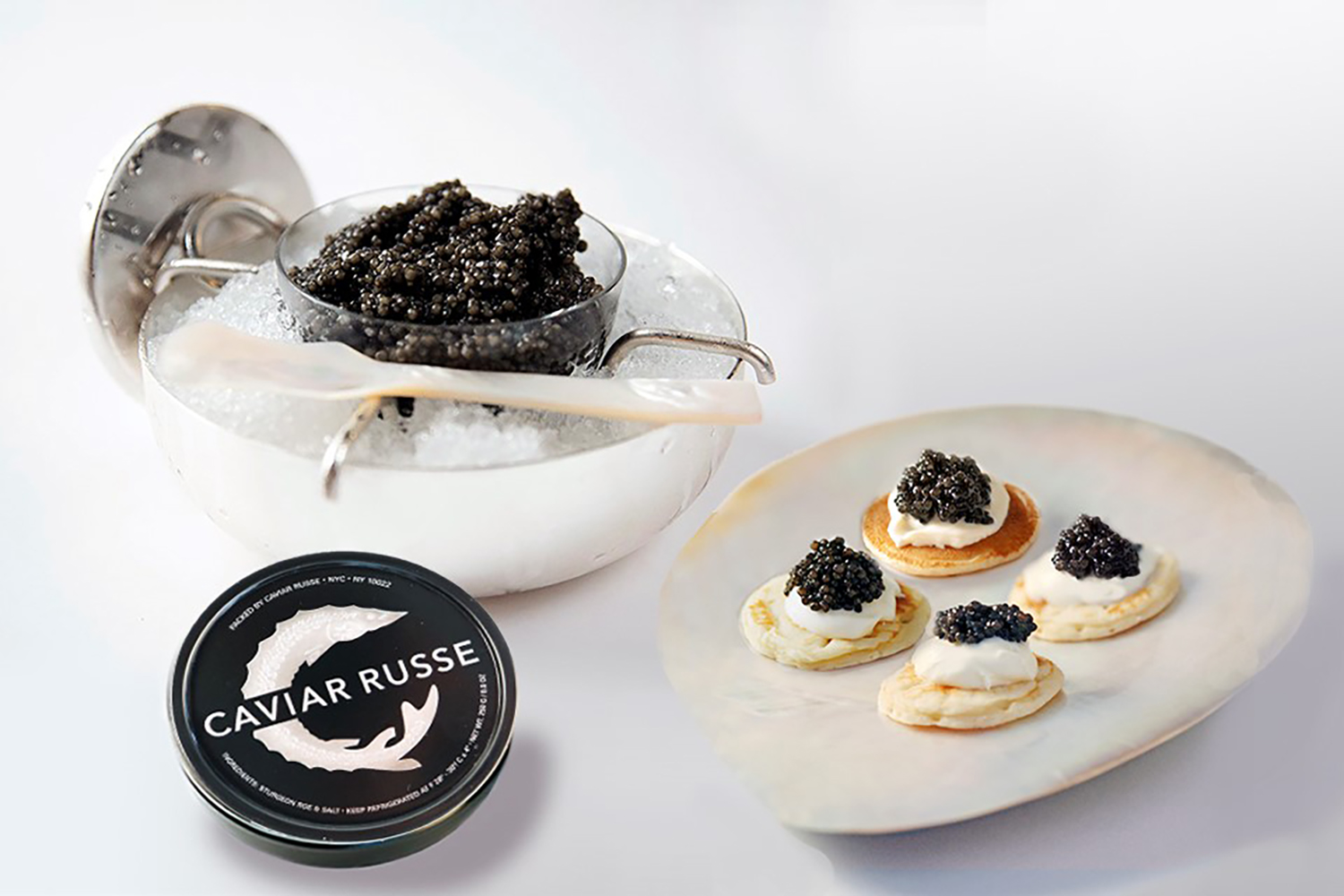 2. Caviar Russe
A seven-time Michelin star winner, Caviar Russe is helping epicureans get a taste of its decadent serving options from their own dinner table. Choose from a selection of decadent packages, like the Indulgent collection, which combines foie gras, smoked salmon, crème fraiche, and fresh malossal caviar. Hard to resist is the ultra-luxe Jubilant collection that offers not only malossal caviar, crème fraiche, and silver-dollar pancake blinis, but also a Christofle silver-plated caviar server. Each of the packages are available in three sizes, the largest of which is an assortment that serves nine to 12.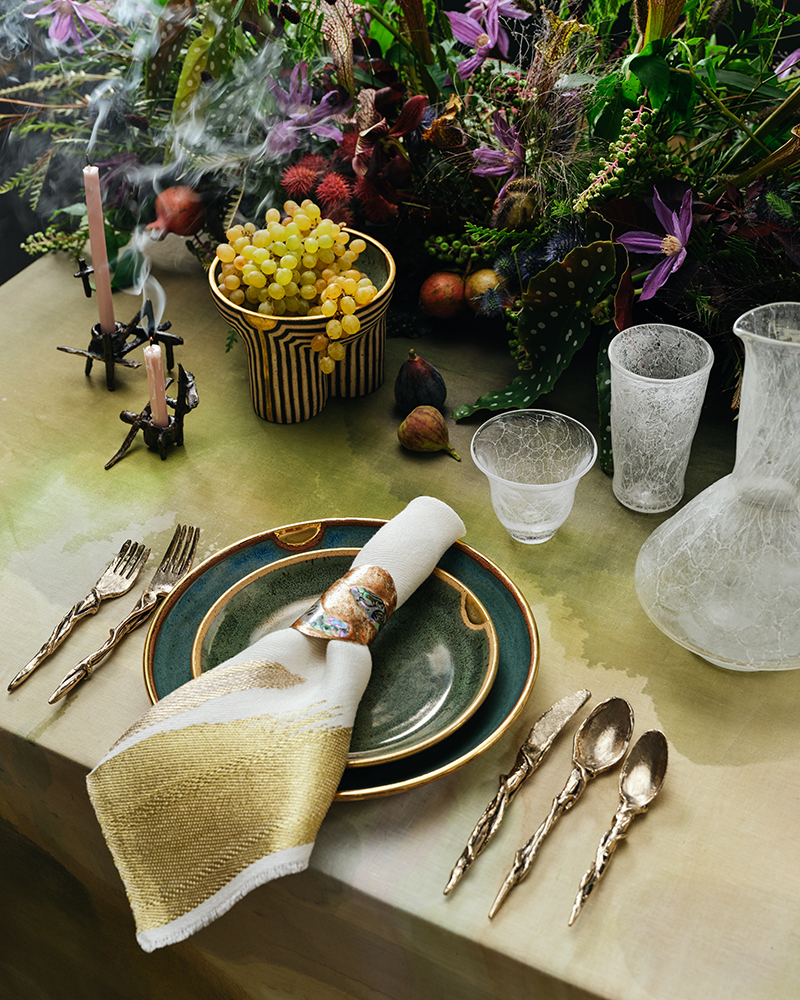 3. The Feast: A Dinner Party Collection
One of the first collaborations commissioned for DM/BX, the retail platform of Design Miami/, this limited-edition tableware collection curated by interior designer Kristen McGinnis includes 11 different pieces from five gifted talents. Among the array are ceramist Jeremy Anderson's bowls and plates, inspired by his graphic Piccolo vessels, hand-painted tablecloths by Yolande Milan Batteau, bronze candlesticks from Los Angeles artisans Elliott Hundley and William Farrell's joint venture Farrell Hundley, Michiko Sakano Studio glassware, and napkins from textile artist Hiroko Takeda.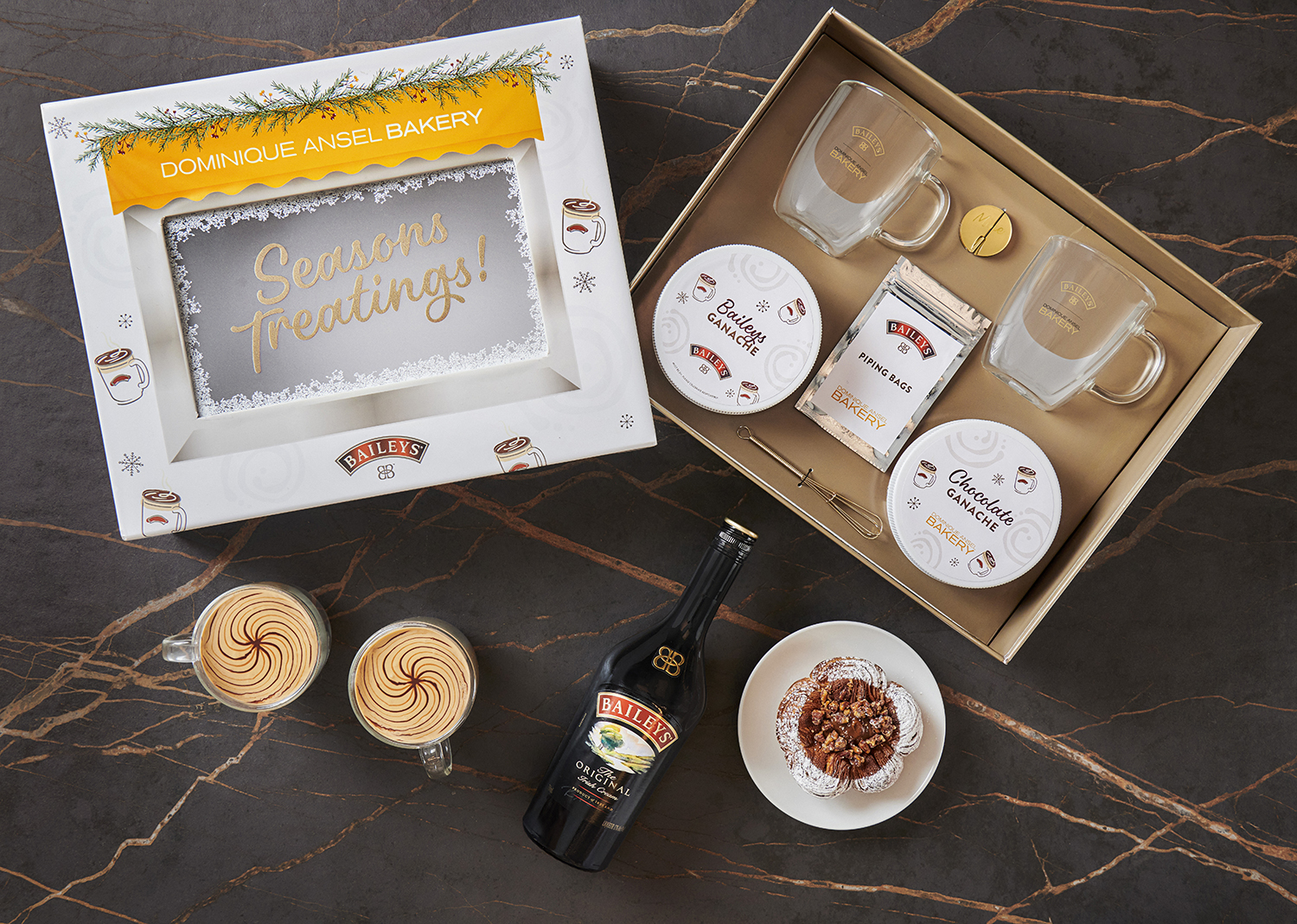 4. Dominique Ansel Bakery
Know someone with a sweet tooth? This tantalizing kit from famed New York pastry chef Dominique Ansel combines homemade chocolate ganache, non-alcoholic Baileys ganache, mugs, and a whisk for creating a scintillatingly rich hot chocolate treat for two.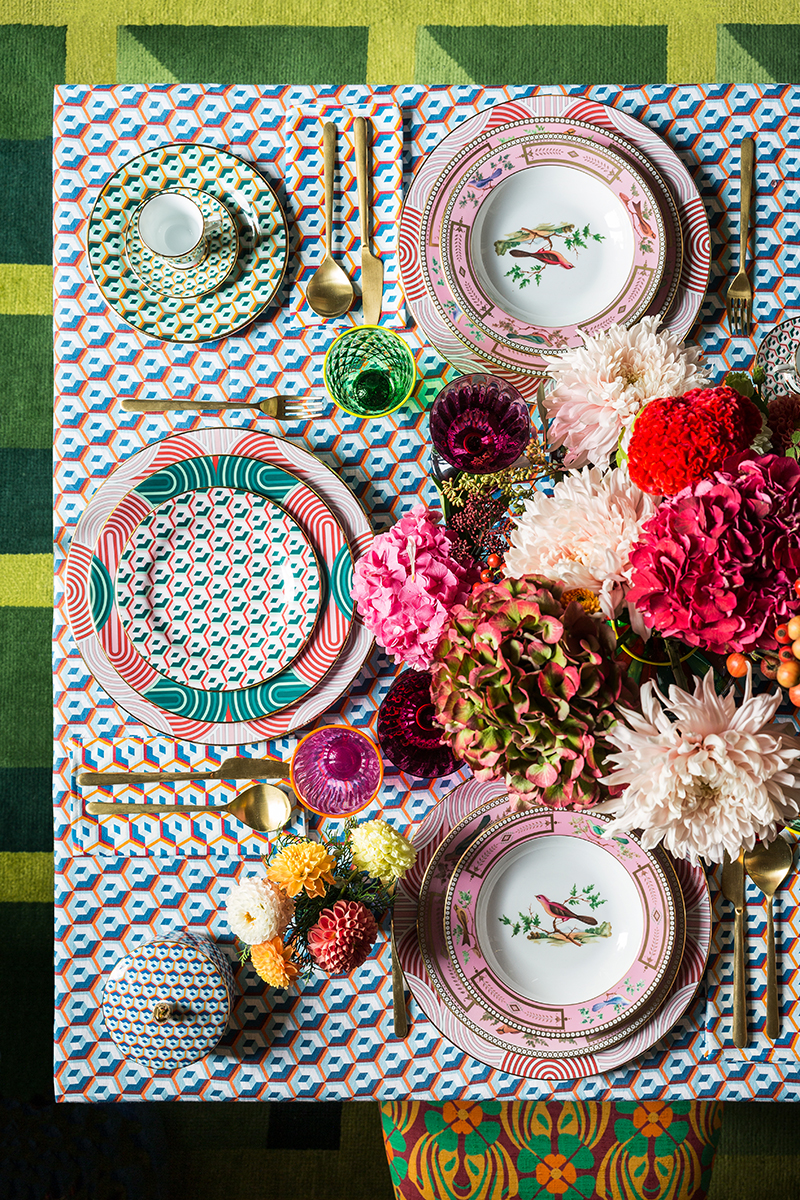 5. La Double J x 1stDibs
Poppy Milanese fashion and houseware brand La Double J has partnered with 1stDibs for a vibrant collection of tableware, furniture, and other soft goods. Running throughout is the vintage geometric print Cubi, which is interpreted in tangerine and lilac, cobalt blue, fiery red and pink, rich pine green, terra cotta, and emerald, then transposed onto plates and cups, trays, towels, and textiles.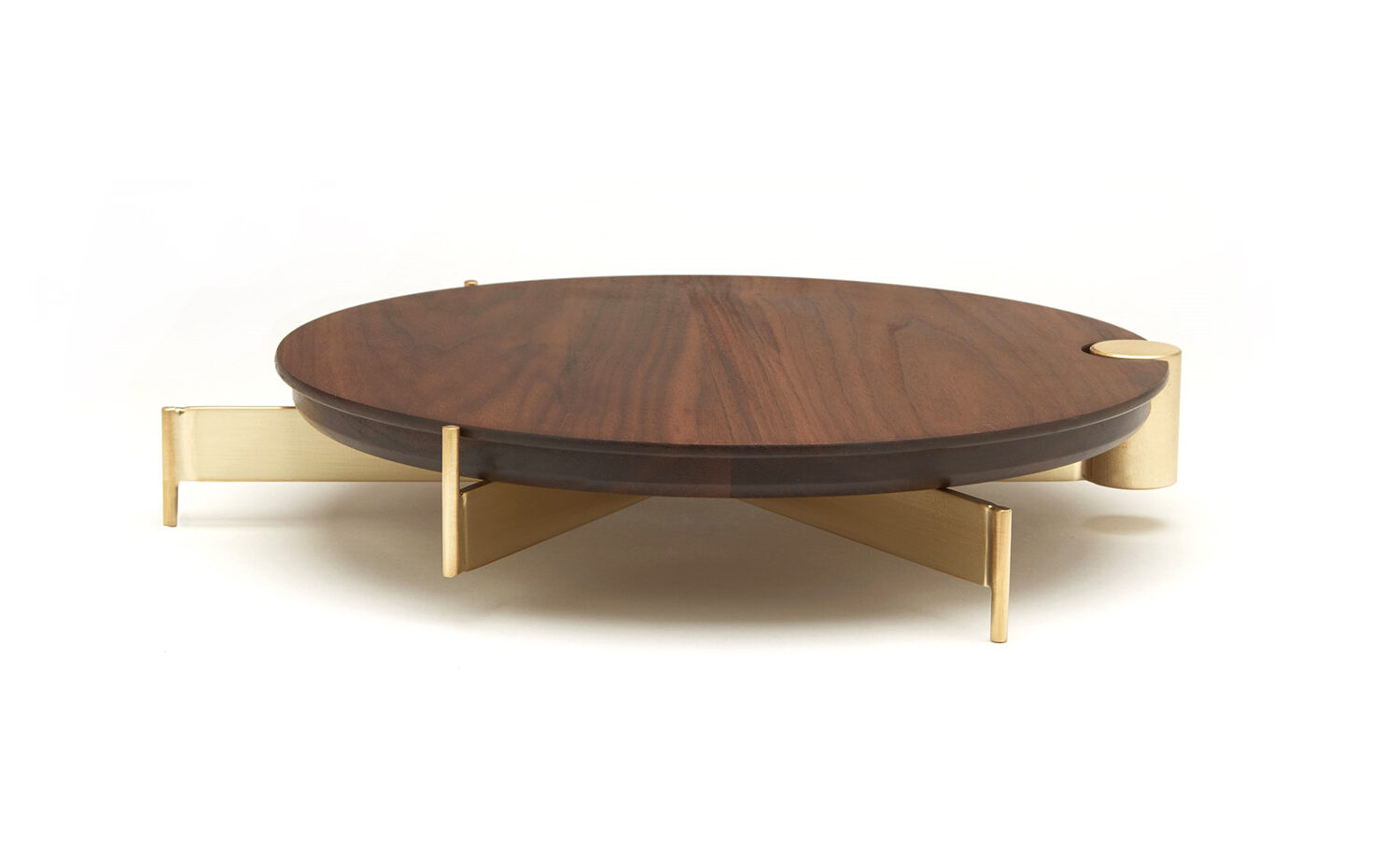 6. The Glass House
Late architect Philip Johnson's iconic Glass House—his home for 58 years—offers a treasure trove of original gifts, including this sophisticated cake stand by London designer Grace Souky. Made with a solid walnut tray and brushed-brass base, the stylish piece comes with a matching cake server. As a bonus, every purchase helps support the Connecticut landmark, now a National Trust Historic Site.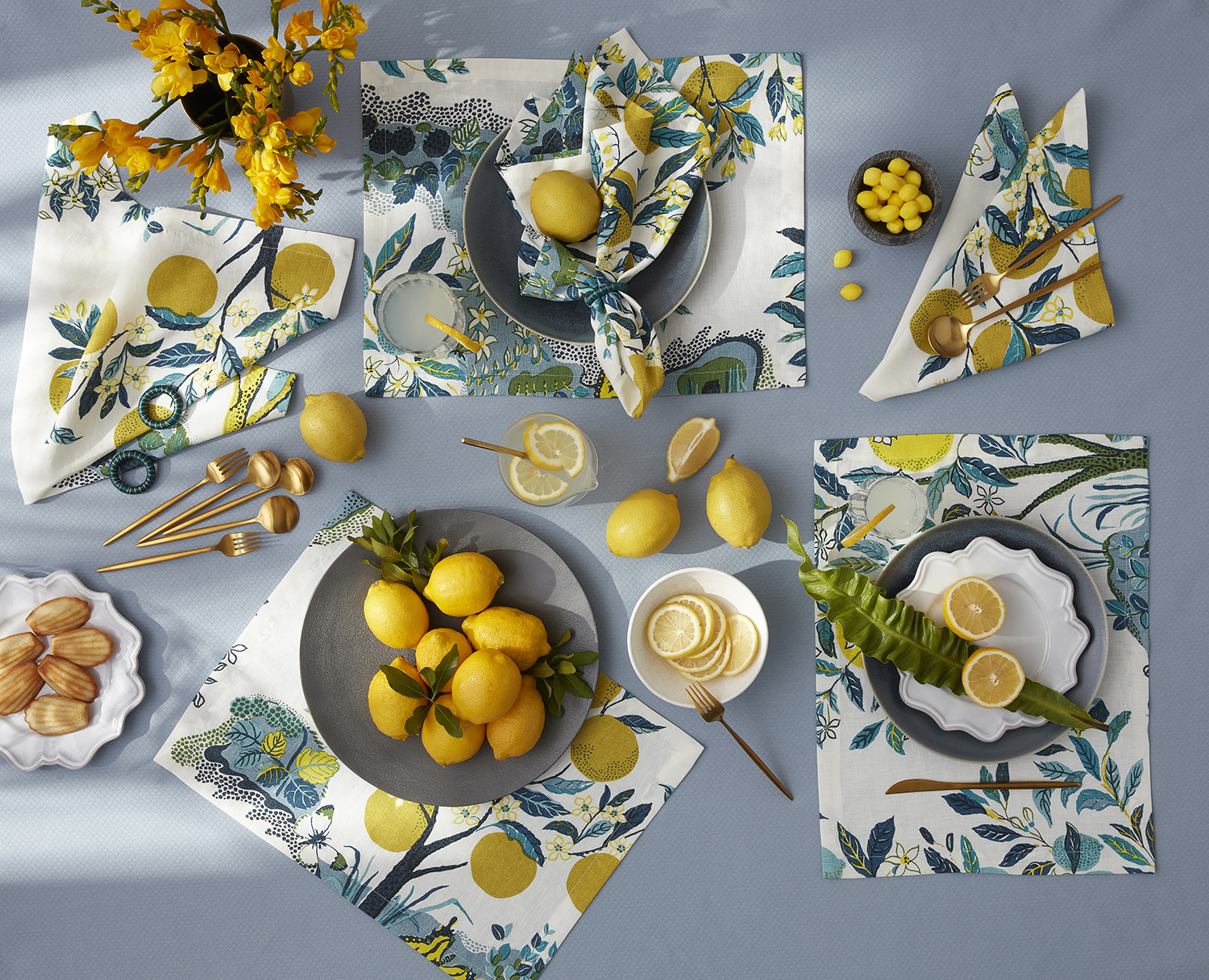 7. Matouk
Put your favorite host in a spring state of mind with Matouk's Schumacher Citrus Garden table linens. This zesty pattern—rendered on a tablecloth, placemats, and napkins—conjures an alfresco meal on the Amalfi coast through a contemporary interpretation of a hand-drawn Josef Frank print.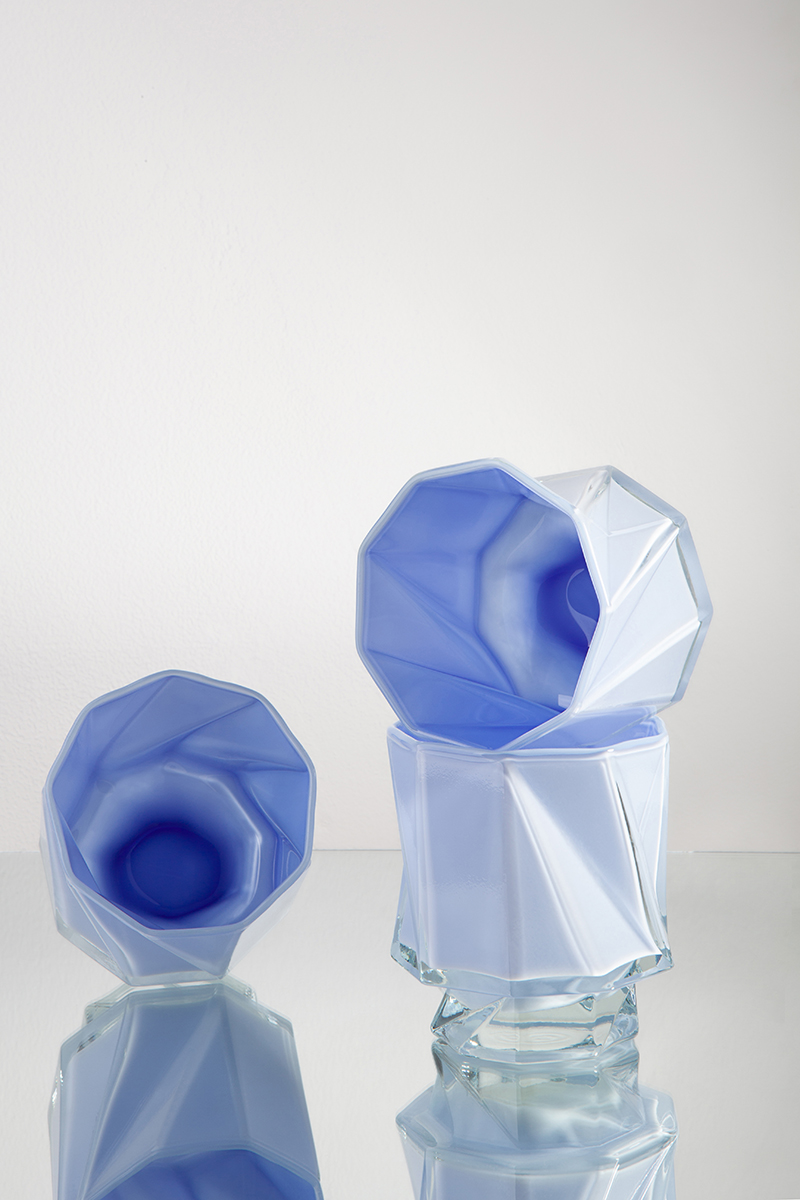 8. Max ID NY
Maximilian Eicke of Max ID NY has joined forces with luxury purveyor Moda Operandi to offer a wintery iteration of his sculptural Ghost tumblers. Already available in a peacock blue, radiant green, golden amber, spritely pink, and classic clear, this latest faceted design of hand-blown glass has an iceberg-like color that will turn any holiday cocktail into a cool work of art.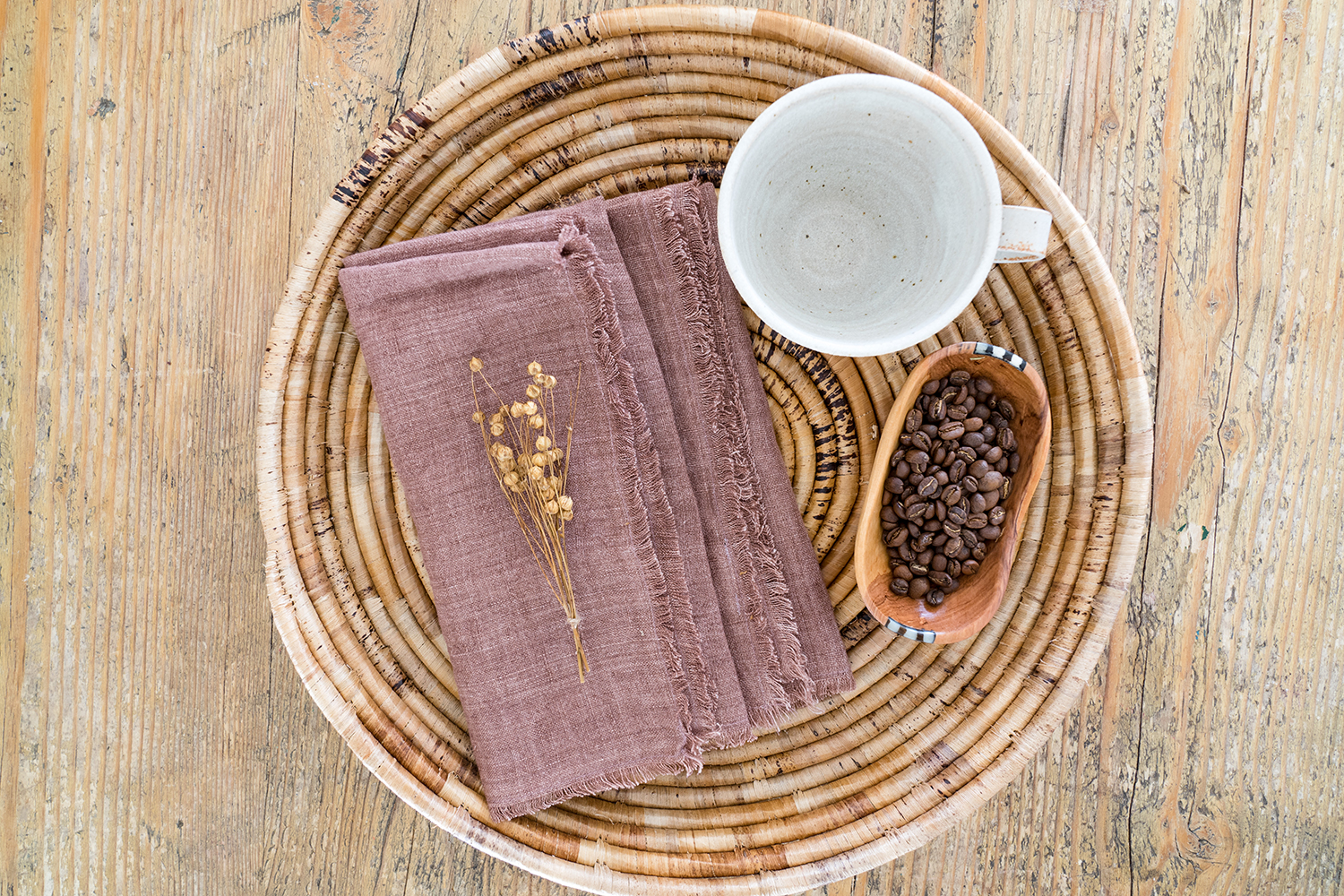 9. Noma Collective
Hosts who love luxury but are also eco-conscious will swoon over the stylish selections from California-based Noma Collective. Working with women's cooperatives and individual artisans around the world, they source unique handcrafted pieces, such as Kenyan olive-wood bowls enhanced with bone inlay, beautiful linen napkins hand made in India, and remarkably woven trays produced in Uganda with local raffia and banana fibers.
10. March
Made exclusively for March by master Murano glassblower Davide Fuin, these burgundy-colored glass candlesticks give a romantic twist to a traditional holiday color palette, while the sculptural stack of shapes turns a simple taper into a towering work of art. Available in small and tall sizes, the pieces are also offered in vibrant red, lavender, and blush hues.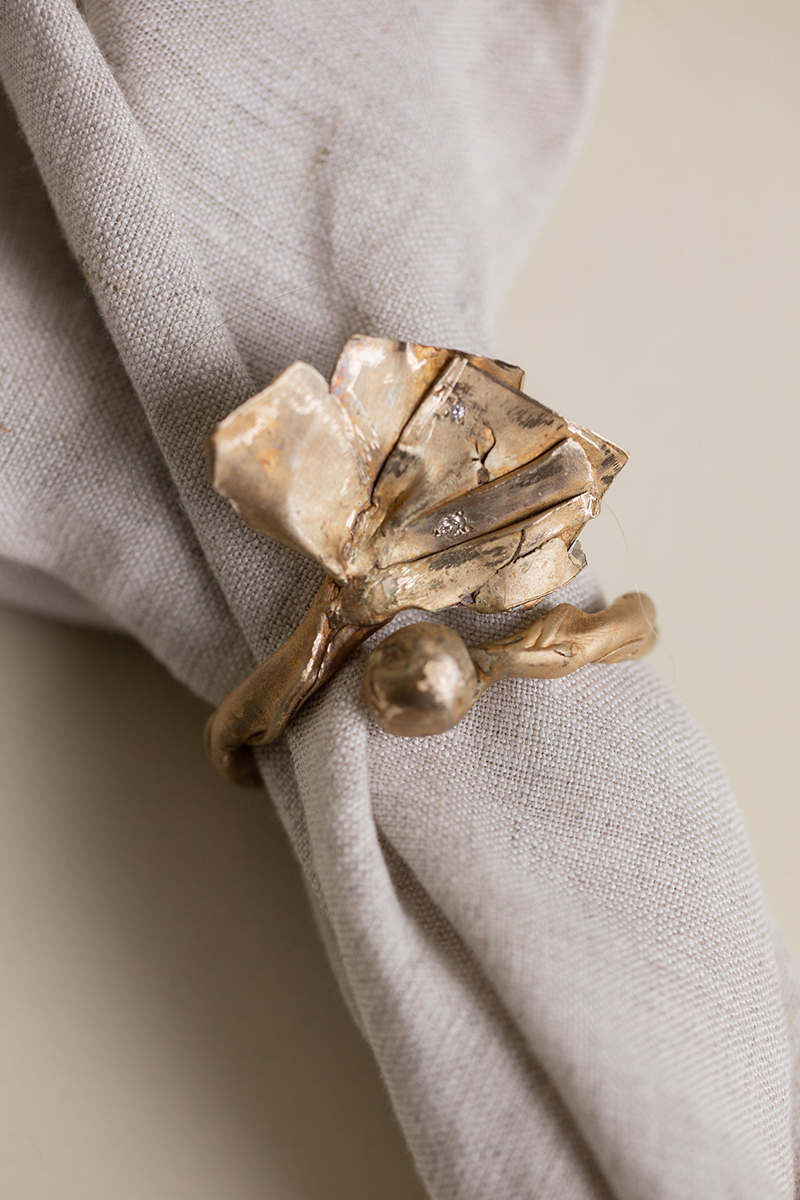 11. LES Collection
A destination for one-of-kind artisan-made goods, LES Collection's roster includes the substantive metal designs of Janie Kruse Garnett, whose striking Paper Fan napkin rings are inspired by arts-and-crafts projects of her youth. Constructed from raw bronze with handset diamonds, these timeless designs are made using the lost-wax casting method, then hand-polished with a strié finish. Available in a set of four.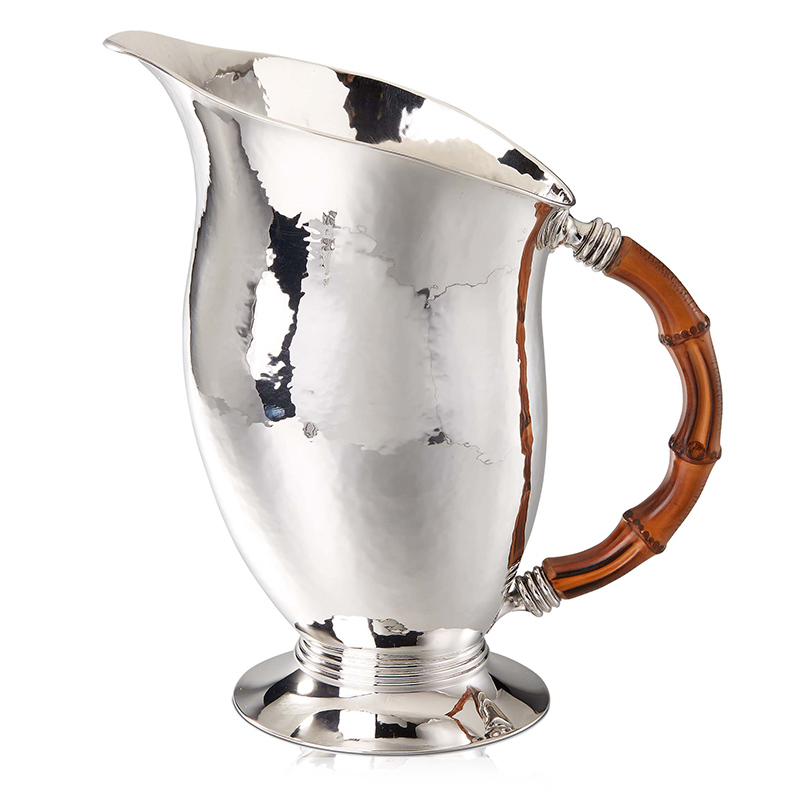 12. Buccellati
Originally conceived in the 1960s by Gianmaria Buccellati for an Italian industrialist's yacht, Buccellati's Tahiti collection of sterling silver and bamboo flatware also includes ice buckets, trays, and other bar accoutrements. Also part of the array is this graceful carafe that will elevate any holiday table.
Next Post