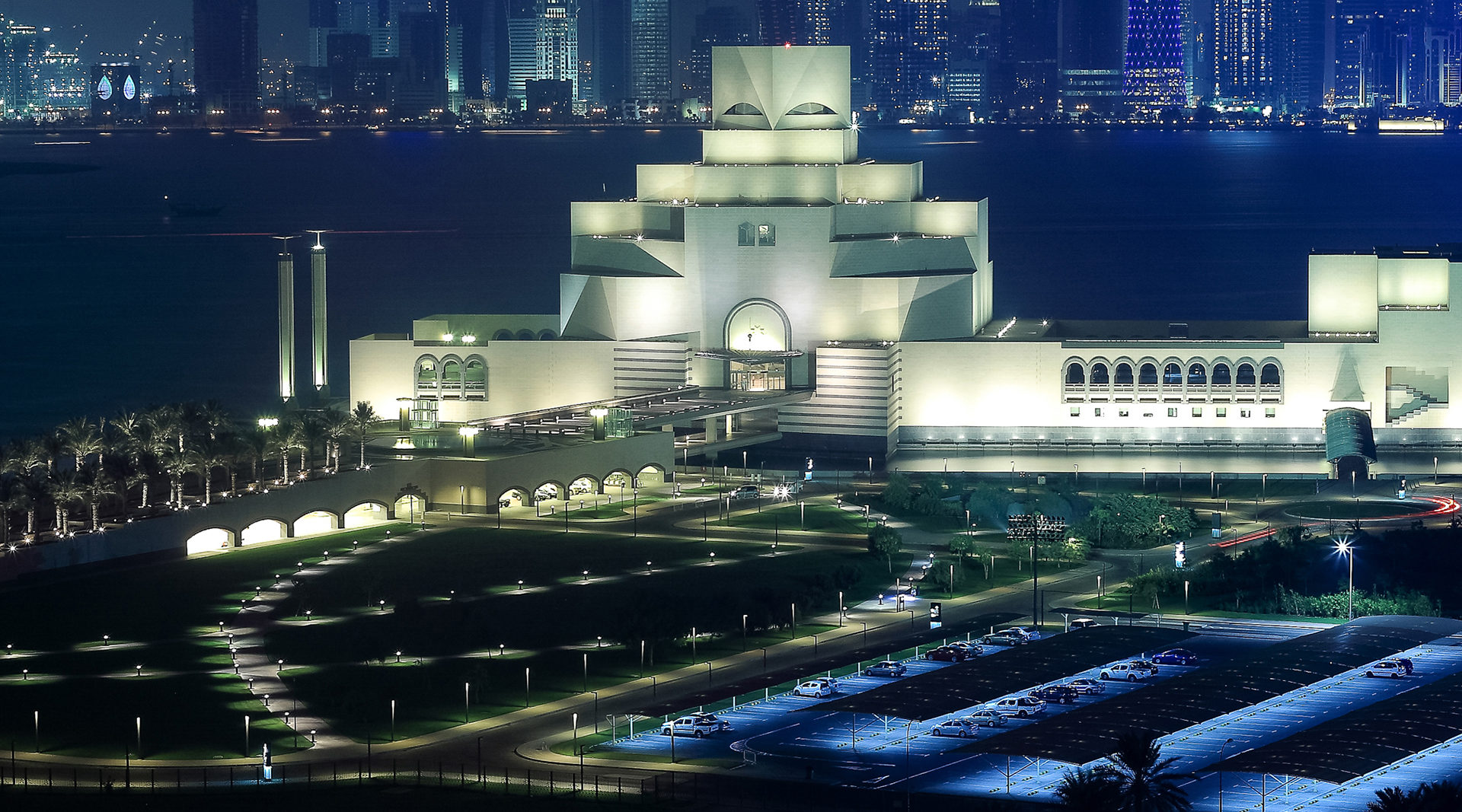 The 11 Most Beautiful Museum Buildings in the World
From the Paris's Musée d'Orsay to the Museum of Islamic Art in Doha, these architectural triumphs are just as impressive as the collections inside
There are plenty of museums known for their stunning buildings: Paris's Louvre, with its Beaux-Arts main building and I. M. Pei glass pyramids; New York's Solomon R. Guggenheim Museum, with its Frank Lloyd Wright–designed rotunda; and Bilbao's own Guggenheim Museum, with its signature Frank Gehry undulations, to name a few. But there are dozens of other museums around the world that are worthy of praise for their design, whether they are classical masterpieces or modern marvels. Here, we've skipped some of the more obvious choices to bring you our selection of 11 museum buildings that are works of art in their own right.
Design Museum Holon | Holon, Israel
London-based Ron Arad Architects took on the Design Museum Holon, which opened in 2010, as its first commercial project. The museum was an appropriate project for the Israel-born Arad, as it's the first museum in the country dedicated to design. Six steel ribbons wrap around the interior gallery spaces, creating a distinct sculptural form. dmh.org.il
Bundeswehr Military History Museum | Dresden, Germany
The Bundeswehr Military History Museum has a main building marked by a sharp contrast in design, which has been lauded by some and bemoaned by others. The original Neoclassical building, built in 1897, was the former armory of Dresden, later serving as a Nazi museum (it survived the intense bombing during World War II), a Soviet museum, and an East German museum. In 2011 Studio Libeskind added the shard that now pierces and protrudes from the arsenal building.
Erawan Museum | Samut Prakan, Thailand
Located just outside of Bangkok, the Erawan Museum has one of the most unusual homes—a three-story representation of the three-headed Hindu elephant god Airavata (called Erawan in Thai). The interior of the museum, which houses antiques such as Chinese vases, Buddha statues, and European ceramics, features an intricately carved, winding staircase topped by an ornate stained-glass ceiling. ancientcitygroup.net 
Ordos Museum | Ordos, China
In the remote city of Ordos in Inner Mongolia, the Ordos Museum, designed by MAD Architects, is uniquely adapted to its home in the Gobi desert: The amorphous structure is clad in bronze-hued metal tiles that deflect debris from sandstorms. The architects took inspiration from Buckminster Fuller's geodesic domes to create this museum, which houses a collection depicting the history and culture of the region.
Niterói Contemporary Art Museum | Niterói, Brazil
Iconic Brazilian architect Oscar Niemeyer designed this modern masterpiece on a cliff overlooking Guanabara Bay. A winding path leads visitors to a saucer-shaped building supported by a small column surrounded by a reflecting pool. While many liken the museum's building to a UFO, Niemeyer thought it resembled a blooming flower. Every year the structure draws thousands of visitors from all over the world. culturaniteroi.com.br
The Hermitage Museum | Saint Petersburg, Russia 
Russia's largest art museum houses a part of its massive collection—it has over three million artworks and objects—in the magnificent Baroque Winter Palace in Saint Petersburg, which was built for Empress Elizabeth of Russia between 1754 and 1762. The three-story mint-green building housed the royal family for 150 years before being declared a museum following the 1917 Russian Revolution. hermitagemuseum.org 
Museum of Islamic Art | Doha, Qatar
Renowned Pritzker Prize–winning architect I. M. Pei looked to traditional Islamic architecture to conjure this spectacular museum. The highly geometric building, which takes on a more contemporary aesthetic than historic Islamic structures, appears to float on the Persian Gulf. The museum's collection covers 1,400 years of Islamic art from three continents. mia.org.qa
Kunsthistorisches Museum and the Naturhistorisches Museum | Vienna, Austria
Since Vienna had long been the seat of the Habsburg Empire, the city is filled with palatial constructions, and this pair of museum buildings are among the most impressive. The two museums, which both date from the late 19th century, face each other on opposite sides of Maria-Theresien-Platz. Architect Gottfried Semper was inspired by the concept of the Roman Imperial forums. khm.at
Museo Soumaya | Mexico City
The Plaza Carso building of the Museo Soumaya was designed by Mexican architect Fernando Romero, founder of ground-breaking architecture studio FR-EE. The futuristic structure features 16,000 mirrored steel hexagons that reference the traditional ceramic-tiled buildings of the region. The construction is anything but traditional, as the building takes a strikingly contemporary undulating form. soumaya.com.mx
Modern Art Museum of Fort Worth | Fort Worth, Texas
Pritzker Prize winner Tadao Ando designed this beautiful museum, nicknamed "the Modern," in Fort Worth's Cultural District using only concrete, steel, aluminum, glass, and granite. Its simple yet elegant form is reflected in the surrounding pond, creating a stunning view, especially at night. The museum's 2,600-piece collection highlights post–World War II works. themodern.org
Musée d'Orsay | Paris
One of France's most popular museums is housed in a former train station built for the 1900 World's Fair and designed by architect Victor Laloux. Rather than display the ironwork used to build the station, Laloux chose to create an academic-style façade that blends in with Paris's Haussmann architecture. The station was slated for demolition in 1970 but was saved by the Minister for Cultural Affairs, who opted to nominate it for landmark status, which it received in 1978. The museum opened in 1986. musee-orsay.fr 
Next Post