On October 5, this 102.39-carat diamond sold for HK$121,562,000 / US$15,694,870 to a Japanese collector who renamed it the "Maiko Star" after his second daughter. Its sale also marks the highest-value bid ever placed on a jewel online at HK$85 million / US$10.97 million.
Whenever a 100-carat stone comes to market, it sets the world ablaze with its sheer size and mesmerizing reflections of light. This autumn Sotheby's Hong Kong is offering what will be the eighth D-color internally flawless white diamond of this caliber to sell at auction, and having sold five of the seven diamonds to cross the three-digit threshold, the auction house feels confident to go where no other has gone before. Rather than shock, or even intimidate, with an estimate undoubtedly in the millions, Sotheby's is offering the 102.39-carat stone with no reserve in a single-lot sale on October 5, meaning it will sell to the highest bidder regardless of price.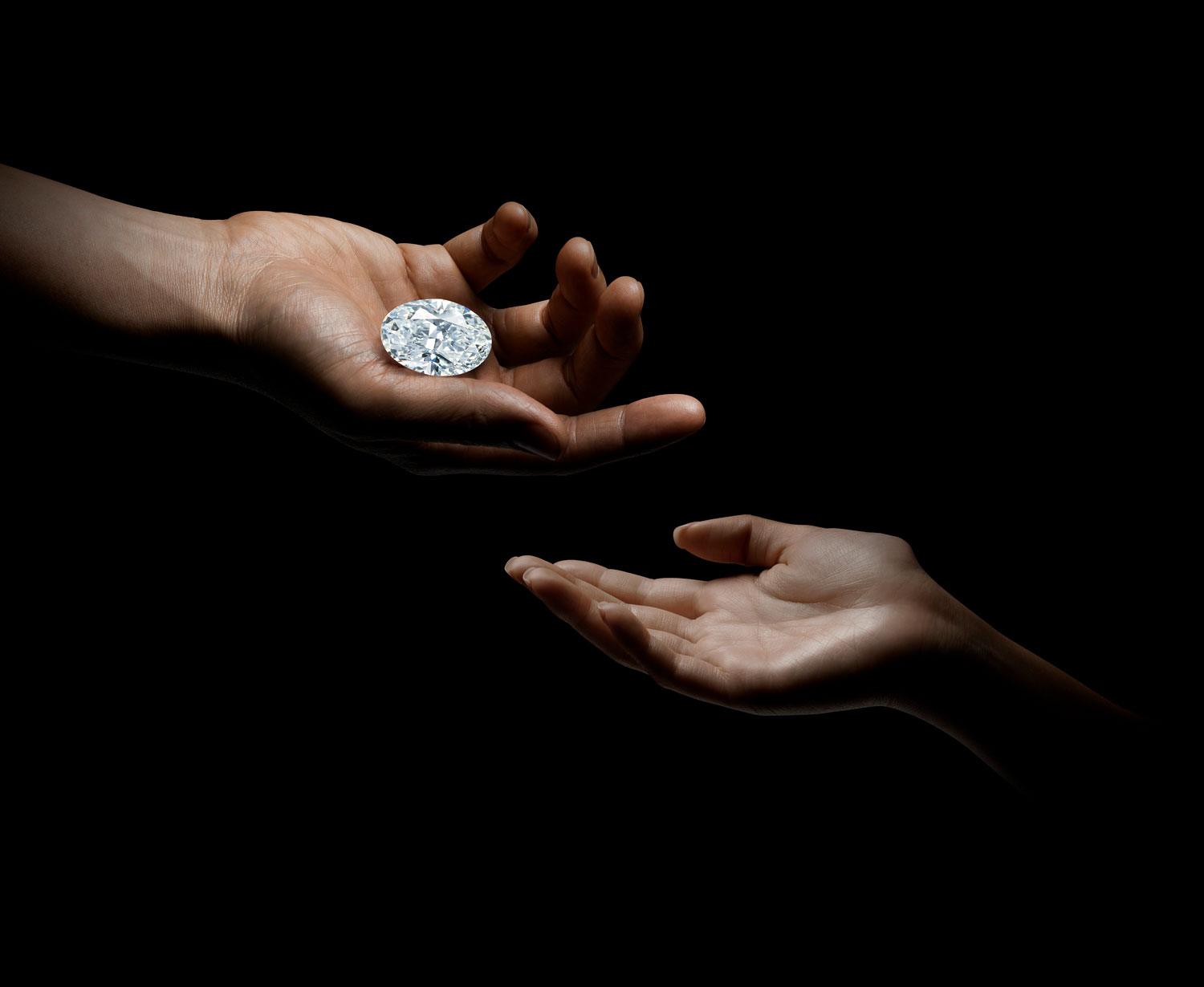 "Offering this diamond with no reserve and no estimate reflects our faith in the market and the current strength of demand for great gems," Quig Bruning, head of the jewelry department at Sotheby's New York, tells Galerie. "Demand for diamonds, and jewelry more generally, has shown tremendous resilience during the first part of the year, and we, along with our consignor, feel it is now time to let the market speak. It is the truest way to establish market value."
That is, market value for the crème de la crème of white diamonds. Less than two percent of diamonds are classified as Type IIa, the subgroup this stone falls into, hence its remarkable transparency and purity. As an oval cut—only surpassed in size by the record-breaking 118.28-carat oval diamond sold at Sotheby's Hong Kong in 2013—it possesses excellent polish and symmetry, the most sought-after attributes for this shape's category.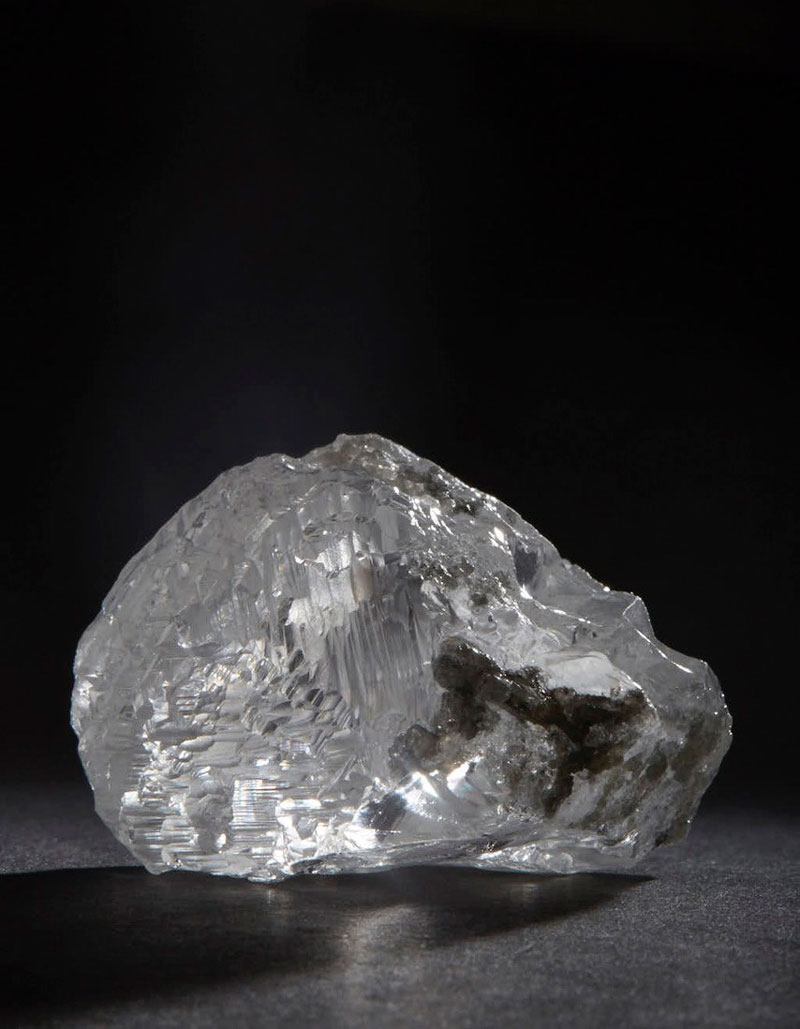 The diamond was cut from a 271-carat rough found in 2018 in the Victor Mine in Ontario and later cut and polished for over a year by diamond specialist Diacore. In 1987 De Beers Group first discovered this mine, and since its opening in 2008, it remains the first and only viable diamond mine in the Canadian province.
While Sotheby's is not stating a specific estimate for the stone, it does share that diamonds of this caliber and size have sold between $11.9 to $33.7 million, a price point that turns even more heads when thought of being achieved in a no-reserve auction. But it isn't the first time Sotheby's jewelry department has beat market odds in recent months. In the midst of the COVID-19 pandemic in July, its Hong Kong location sold a 5.04-carat fancy vivid blue diamond ring for $10.6 million, as well as a 4.49-carat fancy vivid pink diamond for $8.1 million.
The jewelry department also sold three lots online for over $1 million each, contributing to $31 million in sales so far this year, seven times more year-on-year. And with Christie's recently setting the record for most expensive jewel sold online with a $2.1 million 28-carat diamond, buyers are clearly hesitating less to make substantial purchases virtually. Those strong digital sales indicate that this massive stone, which Sotheby's will open for online bidding on September 15, may eclipse that record if the winning buyer makes their bid through the web.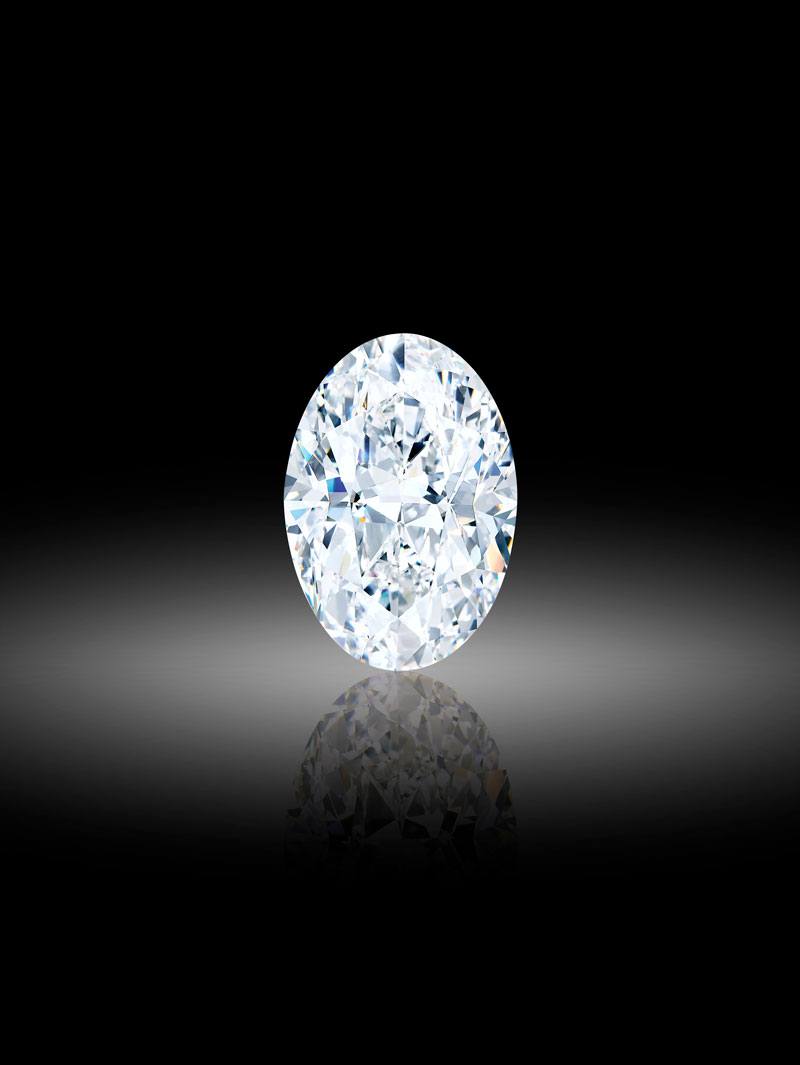 Gary Schuler, Sotheby's worldwide chairman of jewelry, spoke to the evolving marketplace for exceptional diamonds in a statement distributed by the auction house: "Never before has the appreciation for world-class diamonds been so acute in the world, and more and more people have come to understand that something billions of years old and of the size of a lollipop can store as much value as a Rembrandt self-portrait or a Basquiat."
This diamond will be sold in a single-lot auction at Sotheby's Hong Kong on October 5, but will be open for bidding online from September 15. The auction will be preceded by a series of appointment-only previews in Beijing, Shanghai, New York, Taipei, and Hong Kong.
Next Post