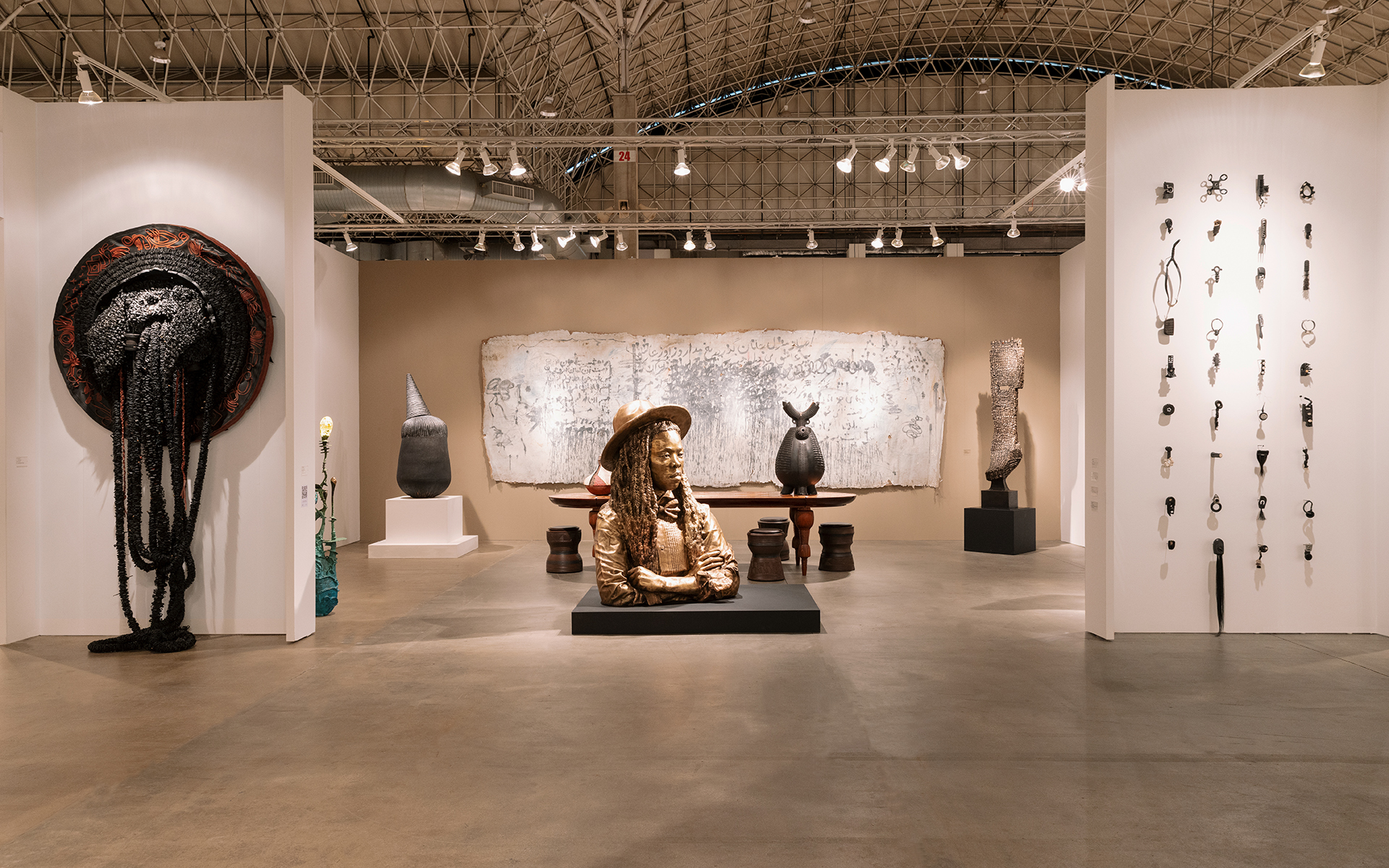 10 Standout Artworks Discovered at Expo Chicago 2023
The tenth edition of the Midwest fair returned to the city's famed Navy Pier with 170 galleries representing 36 countries and 90 cities around the world
An international art fair serving America's Midwest, the tenth edition of Expo Chicago, which opened to the public on Thursday, April 13, and ran through April 16, returned to the city's famed Navy Pier with 170 galleries representing 36 countries and 90 cities around the world.
"We are thrilled to mark Expo Chicago's tenth anniversary with such a successful fair week, distinguished by top quality presentations, strong sales, a robust slate of programs onsite and throughout the city, and engagement with a growing network of local, national, and international art dealers, curators, museum directors, collectors and artists," Tony Karman, Expo Chicago's President and director, told Galerie. "Each year, we are proud to welcome arts enthusiasts from around the globe, as well as our local Chicago community, to enjoy a vibrant, dynamic week of activities. I am deeply proud of Expo Chicago's place as an essential part of the art fair calendar and how the fair has expanded Chicago's reputation as a global arts hub."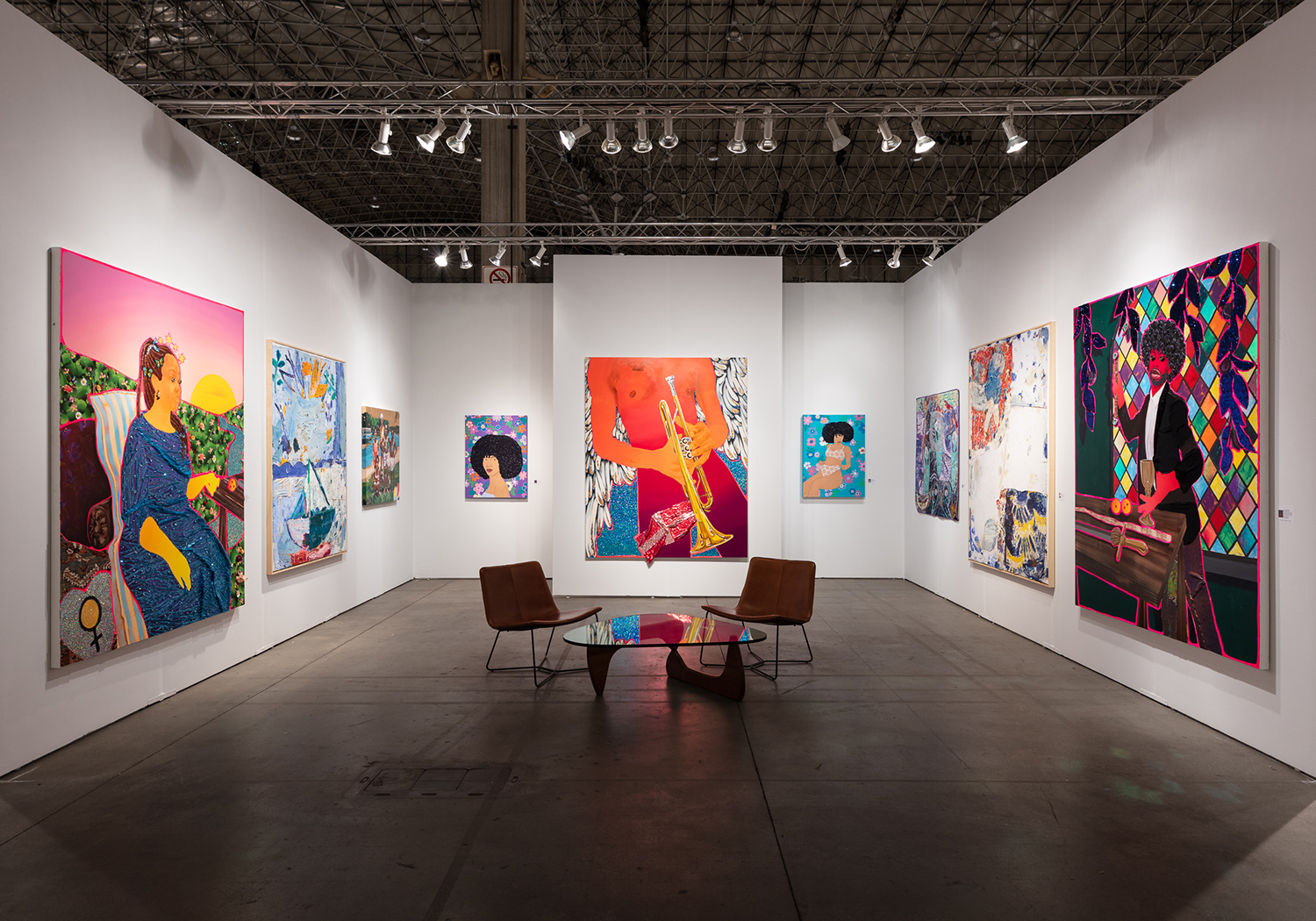 While some of the big-name international galleries that have done previous editions of the fair in the past sat this one out, younger galleries with emerging artists mining issues of identity from various corners of the world flocked to the fair with the hope of finding new collectors for their art, and—from all reports—they did. The number of galleries exhibiting African, Asian and Latin American art was especially noticeable but not surprising in the Windy City, which boasts a broad cultural community. To celebrate 10 years, we've included 10 outstanding artworks from these galleries in our curated selection of favorite paintings and sculptures.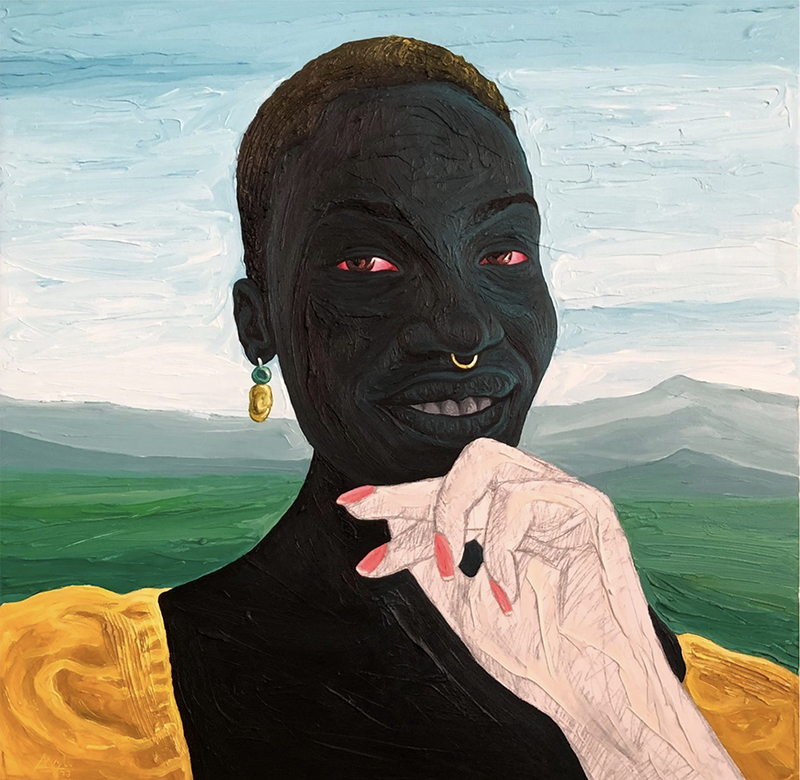 1. Annan Affotey at Ronchini
A talented Ghanaian painter living and working in Oxford, England, Annan Affotey exhibited four new canvases of figures in pastoral landscapes at Ronchini, a London-based gallery that presented his first UK solo show in 2021. Based on photos of friends and images from the internet, the portraits continue the artist's Nature's Complexion series, which he debuted at De Buck Gallery in Saint-Paul-de-Vence last spring. Taking a "Black is Beautiful" approach to portraiture, Affotey paints his stylish subjects into a rural terrain, surrounded by green pastures and blue skies. In the painting It's Amusing, the female figure's sumptuous black skin and sparkling red eyes are beautifully contrasted with her loosely sketched hand and rosy nails, while her calm glance passionately conveys the serene setting that surrounds her.
2. Yirui Jia at Jupiter Contemporary
A gifted member of a new generation of artists who were born in China and chose to study abroad, Yirui Jia is an expressive painter and sculptor whose work was in demand even before she received her MFA from New York's School of Visual Arts in 2022. Best known nowadays for her comical canvases inspired by movies and her everyday circumstances, the New York-based artist sees her paintings as visual narratives employing sculptural objects and her occasional sculptures as 3D versions of the whimsical way she paints. For her solo show at Jupiter Contemporary, Jia works with a cast of characters—ranging from an astronaut and clown to a skeleton and a one-eyed girl driving a tank—to create a series of wildly imaginative works. Her 2022 canvas JOYLAND shows her expressive brushwork and stream-of-consciousness compositions at their best, with her colorful mark-making leading the eye through a marvelous maze of playfully abstract figures and forms.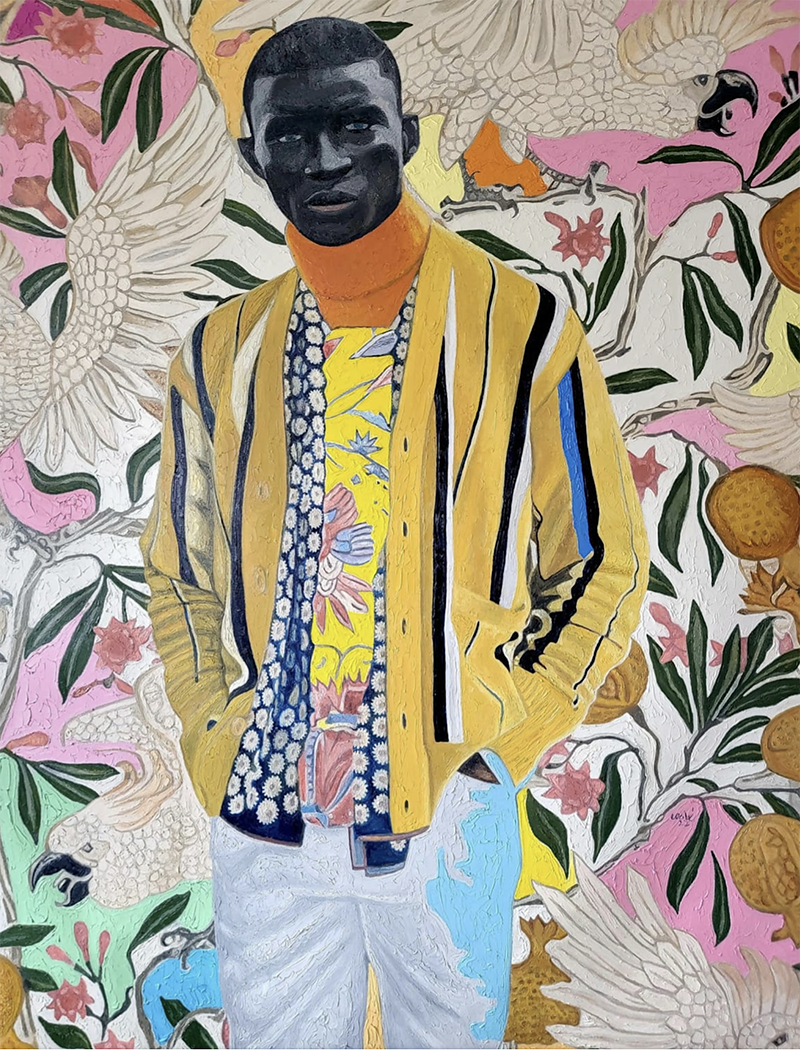 3. Wole Lagunju at Montague Contemporary
Born in Nigeria and now based in North Carolina, Wole Lagunju mixes figures from fashion and art with Nigerian cultural motifs in his stylish paintings and works on paper.  Employing Yoruba design patterns and cultural references, the insightful artist creates Afrofuturist art by mining the past for what still has resonance in the present. The six new canvases exhibited in his solo show at Montague Contemporary's booth presented dynamic black male models wearing Gelede headdresses used by male dancers to play female parts in masquerade and other striking figures in patterned outfits, which seem to merge with their backgrounds. In his multi-layered painting Ma Fo (Don't Be Intimidated), the bird and plant motifs on a sharply dressed black man's shirt reflects the flora and fauna on the wallpaper behind him, as if to express that the symbols of the past continue to shape the identity of African men today.  The artist was awarded the Northern Trust Purchase Prize at this year's fair—leading to the acquisition of one of his paintings by the St. Louis Art Museum.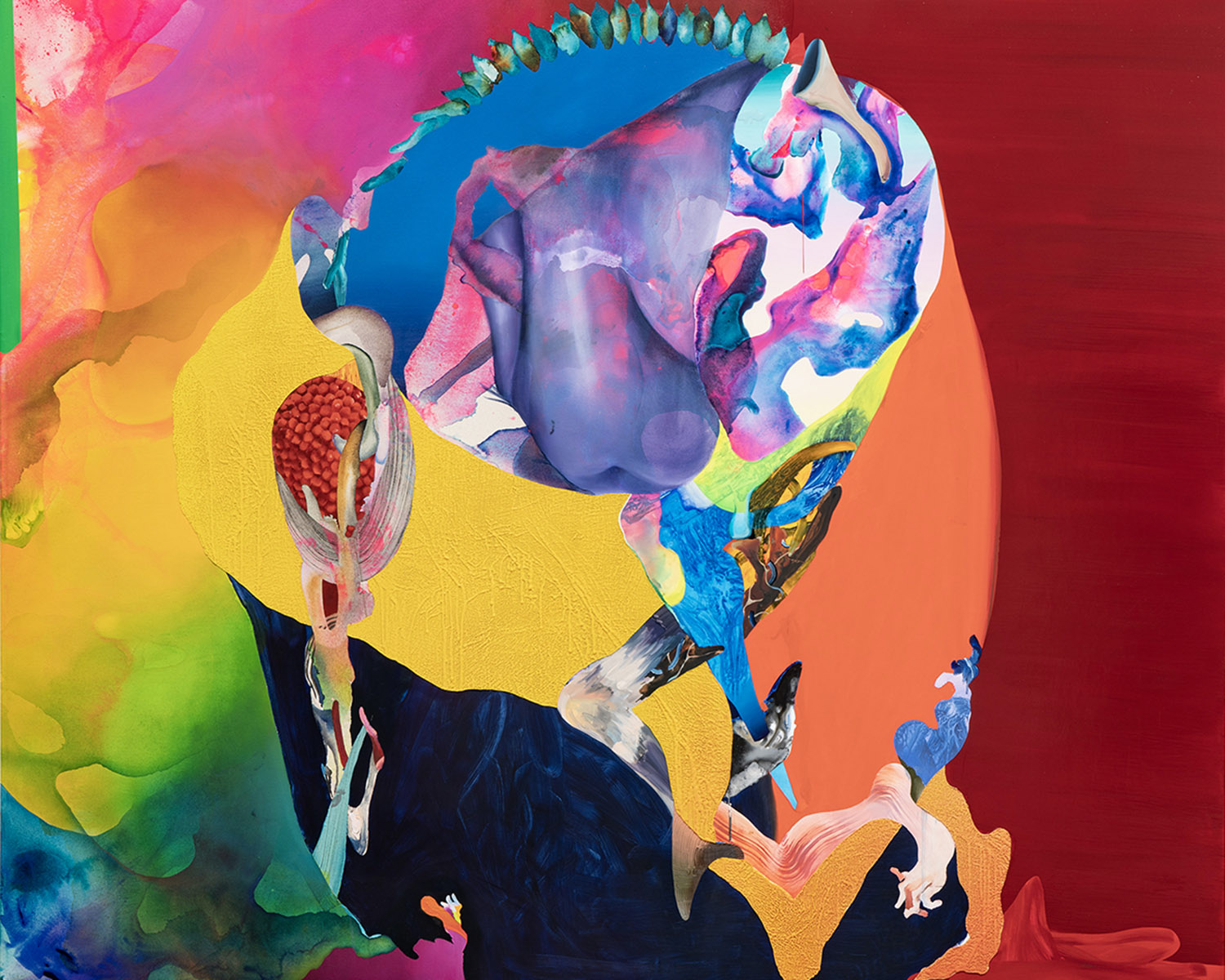 4. Ilana Savdie at Kohn Gallery
Blurring the boundary between abstraction and figuration, Ilana Savdie makes colorful canvases that take the eye on a rollercoaster ride through splashes of paint, textures and body parts. A 2018 Yale MFA grad, the Colombia-born, Miami-raised artist quickly went from showing at small spaces in Brooklyn and Los Angeles to an artist residency at Titus Kaphar's NXTHVN and sold-out solo shows at Kohn Gallery and White Cube. Inspired by the costumes and characters in the Barranquilla Carnival celebration in Colombia and American cartoons from her formidable years in Florida, Savdie begins her paintings with ink drawings that get scanned into the computer and digitally manipulated to create new compositions. Her 2023 painting Cow, featured at the center of Kohn Gallery's group presentation, was imaginatively composed by layering illustrated body parts, fields of color and textured sections of brushed beeswax on the abstract surface of her spirited canvas.
5. Zanele Muholi at Southern Guild
A standout artist in Cecelia Alemani's "The Milk of Dreams" exhibition at the 2022 Venice Biennale and the subject of a compelling retrospective at the Maison Européenne de la Photographie in Paris, Zanele Muholi is widely known for their black-and-white self-portraits (shot with a variety of symbolic props) that deal with race, gender and sexuality and their documentation of the Black LGBTQIA+ community in South Africa. Expanding their practice during the pandemic, the celebrated artist and visual activist turned to sculpture, creating a series of self-portraits in bronze. Their monumental bust Muholi III at Southern Guild depicts Muholi in a contemplative pose, wearing their signature wide-brimmed hat with dreadlocks flowing over their shoulders like the mane of a lion.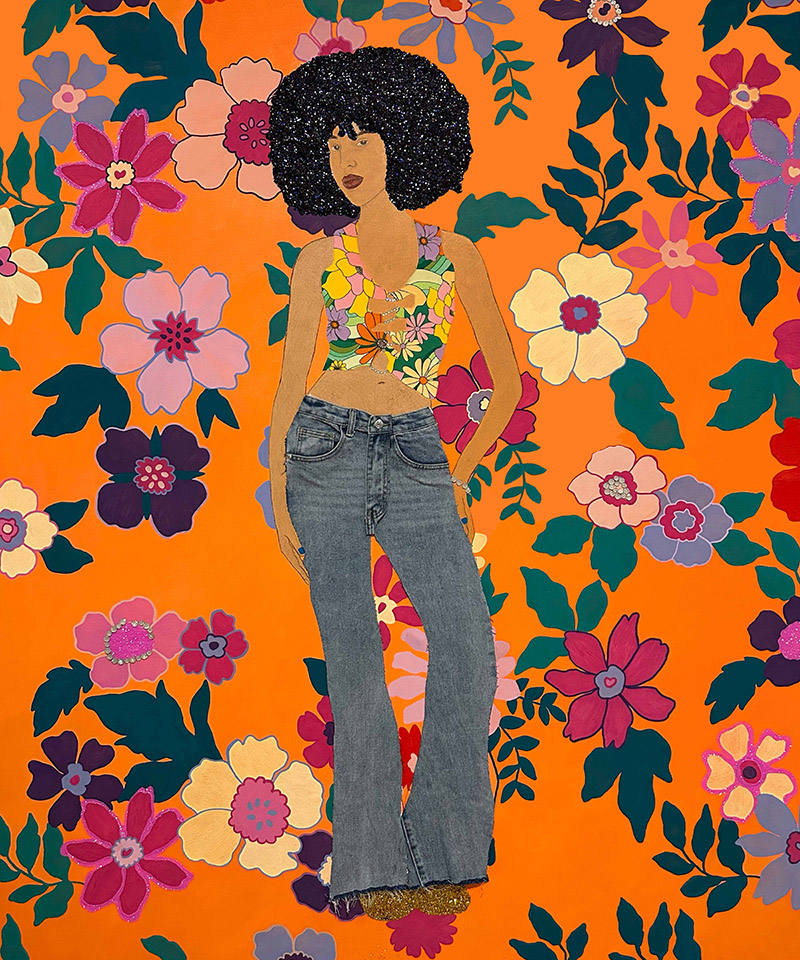 6. Tiffany Alfonseca at De Buck Gallery
An emerging Bronx-based artist with Afro-Dominican roots, Tiffany Alfonseca's paintings highlight contemporary Black figures in the act of doing everyday things. Graduating from the School of Visual Arts in New York with a BFA in Painting in 2020, the artist uses photographs of family and friends as her point of departure—placing the subjects in picturesque settings and then vividly rendering them in a variety of materials, including acrylics, pencils, glitter, rhinestones and fabric on canvas. In her 2023 painting Ni bien ni mal (Neither good nor bad), part of a new series of works embracing female energy in more casual scenarios at De Buck Gallery, Alfonseca captures a brown-skinned, blue-jeaned lady in a graphic field of flowers. Highlighting the subject's hair, shoes and blouse (as well as details on some of the flowers) with rhinestones and glitter, and her pants with actual denim, she creates an enchanting, realistic portrait that seems more than real.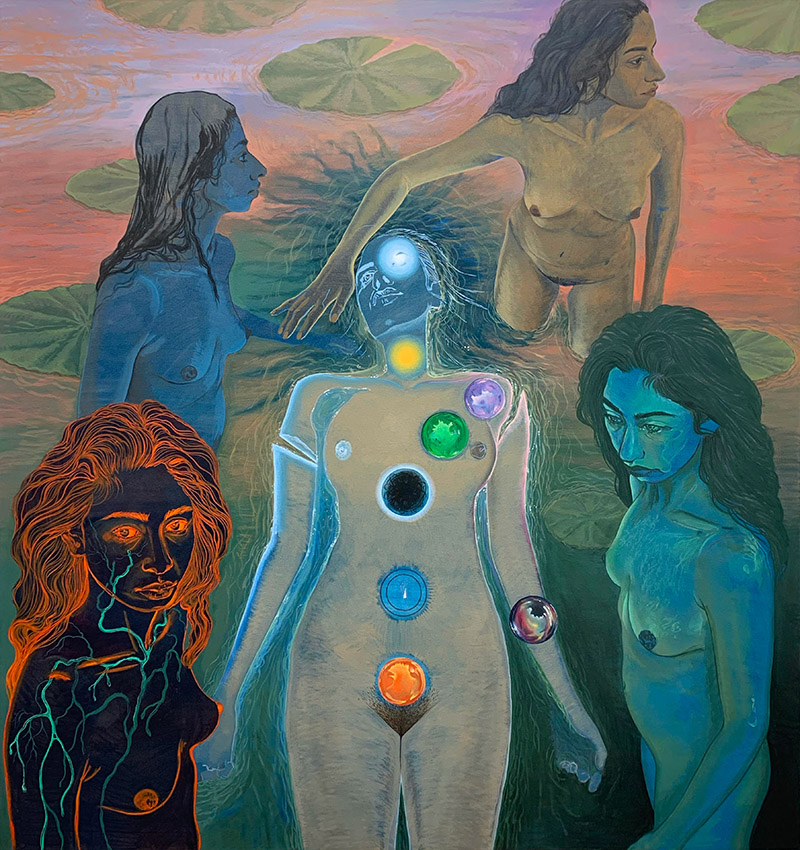 7. Nadia Waheed at Gallery 1957
Exhibiting internationally for the past several years, Nadia Waheed creates allegorical paintings incorporating her own naked body in realistically rendered, dreamlike scenes. Detached from societal norms and their surroundings, her figures seek a selfhood free from cultural pressures. In her large-scale, 2023 painting Invocation, the Saudi Arabia-born, Austin, Texas-based artist captures a broken female figure floating in a lily pond while surrounded by different manifestations of herself. The chakras that are visible on the floating figure are colorfully exposed on her body, but seen out of line, as the other versions of herself seem to be spiritually guiding her to a better place. Portraying the process of transforming trauma through healing, Waheed gives hope that peace can be found when life is renewed—something this remarkable painter continually achieves through her art.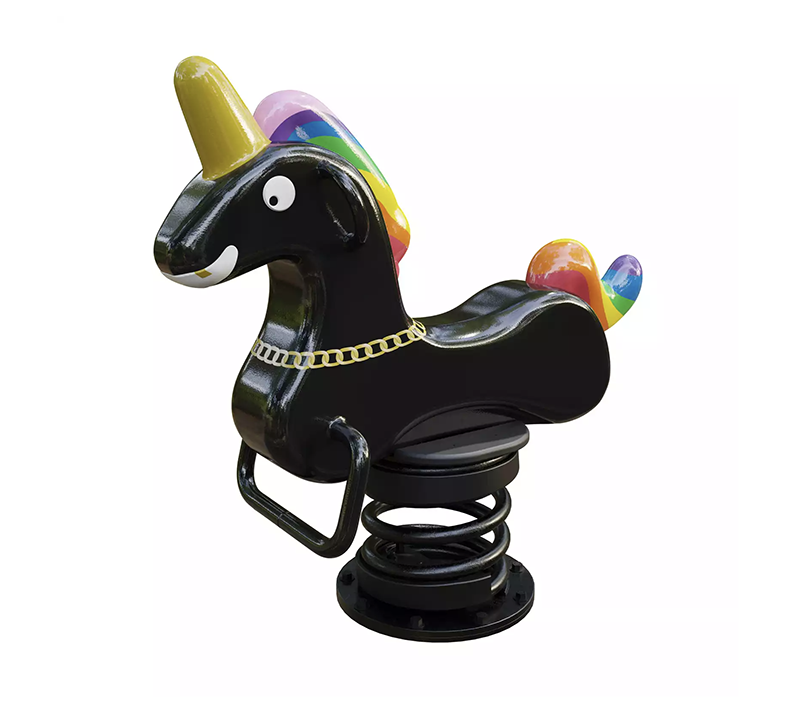 8. Derrick Adams at Rhona Hoffman Gallery
No stranger to the Chicago at scene, Derrick Adams has had six solo shows with the city's highly respected Rhona Hoffman Gallery since 2014. Back this year in a big way, the Brooklyn-based artist's Funtime Unicorn was featured in a gigantic digital video projection on Chicago's landmark Merchandise Mart building as part of the ongoing Art on the Mart series, which coincided with the fair, and four of the bouncy, editioned unicorn rides are on view in Polk Bros Park on Navy Pier through June. Part of the prolific painter, sculptor and printmaker's broader body of work that pays homage to Black joy, love and play, Funtime Unicorn continues Adams acclaimed "Floater" series of paintings, a collection of colorful portraits of Black people in various states of rest and play atop popular plastic pool floats. Newly represented by Gagosian, we expect to see the joyful artist playfully spreading Black love throughout the persuasive gallery's global empire soon.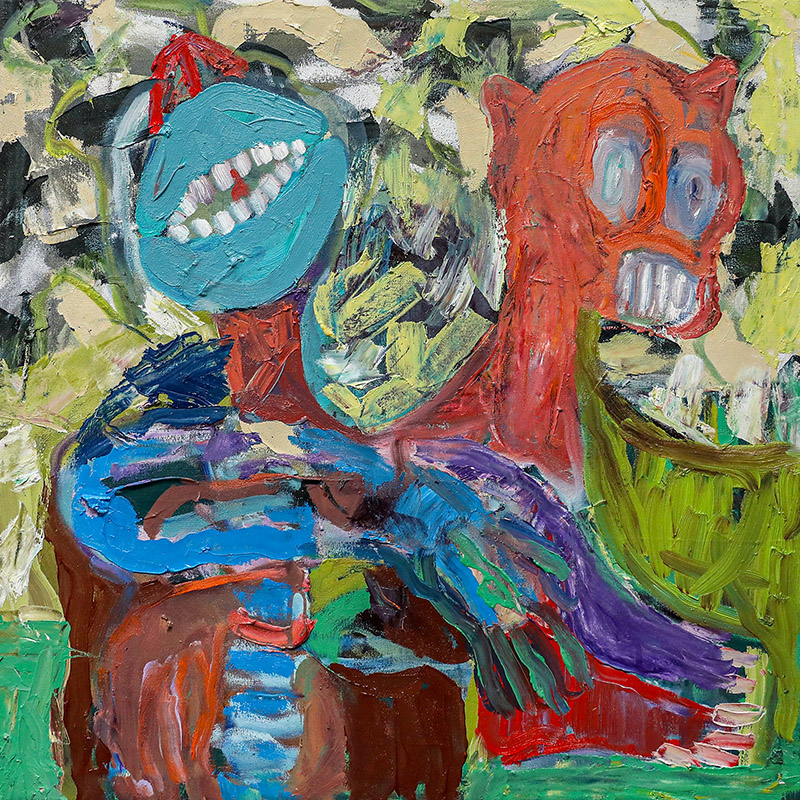 9. Gresham Tapiwa Nyaude at First Floor Gallery Harare
A member of a younger generation of African artists confronting the social and political challenges of corrupt regimes, Zimbabwean painter Gresham Tapiwa Nyaude began his artistic career by employing surreal imagery and camouflage patterning to veil the content of his provocative work. Having lived under the rule of Robert Mugabe for most of his life, the self-taught artist produced visual interpretations of old tribal proverbs to address contemporary concerns. First gaining recognition in the United States with powerful paintings that visually played off Shona tribal sayings in the "2018 Triennial: Songs for Sabotage" exhibition at the New Museum, the Harare-based artist is back in the States with a new group of expressive canvases. While his new paintings still feature strange creatures with wide-mouthed smiles, the camouflage has been replaced with wild brushwork and energetic mark-making, such as his painting The Better Man at First Floor Gallery Harare. Showing two anthropomorphic beings—one laughing and the other appearing frightfully shocked—the subjects are seen trying to grin and bear an existence that they woefully have to tolerate.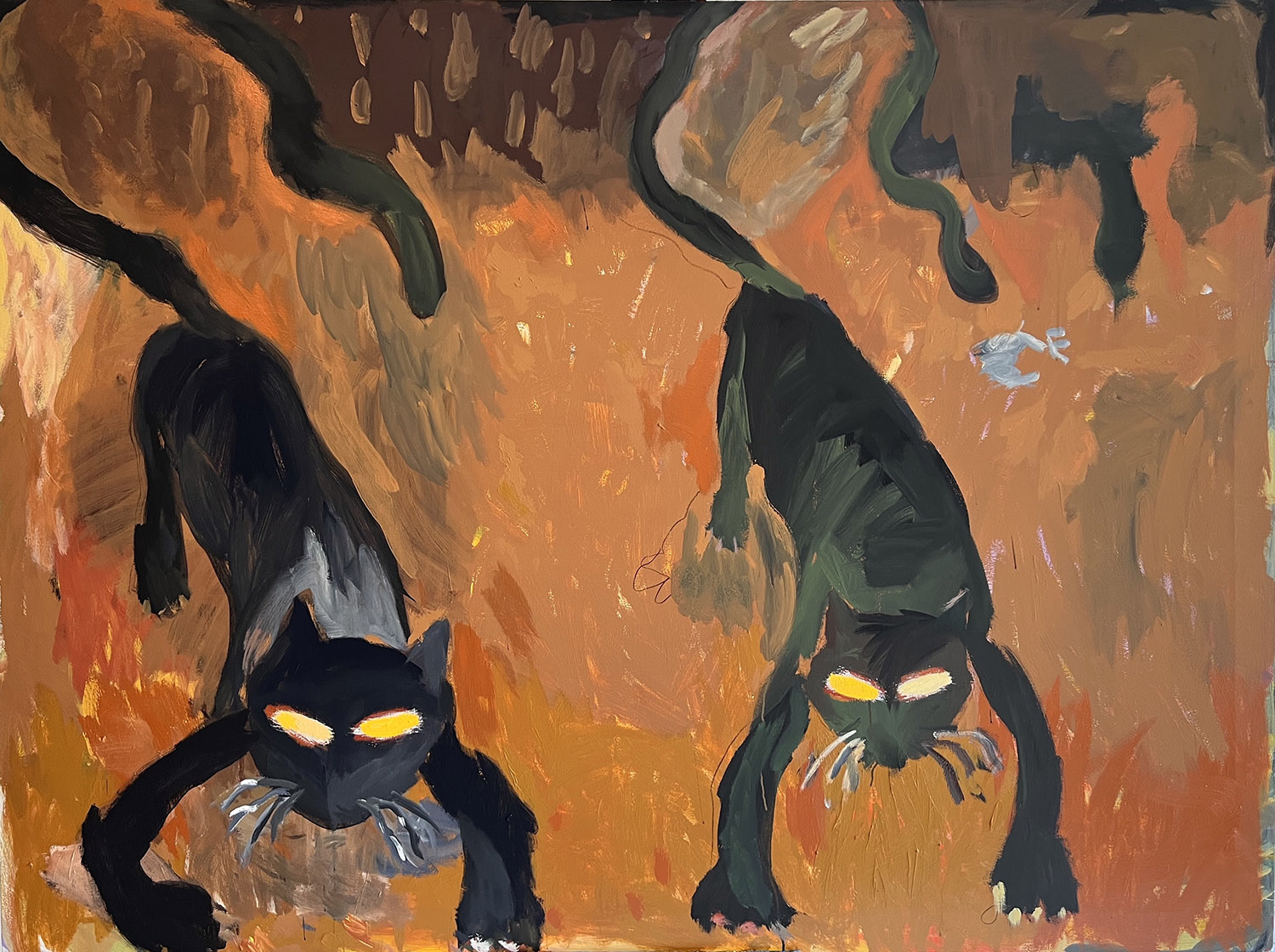 10. Ricardo Gonzalez at Asya Geisberg Gallery
Born in Mexico City but schooled in Spain and the States, Ricardo Gonzalez is best known for his humorous, graffiti-like, expressionistic drawings and paintings, which he creates in a self-taught, Art Brut style. Exploring automatic drawing, urban wall scrawls and childish doodles, he's made witty canvases and works on paper with a minimal number of marks. His simple series of cat paintings at Asya Geisberg Gallery captured the domesticated feline creatures let loose on city streets—prowling for birds and mice or just seeking another cat fight. His 2023 painting Approaching Cats (one of our favorites in the group of five new canvases that the gallery brought to the fair) expressively portrays a pair of cats with glowing eyes threateningly coming towards the viewer. Since it's such a powerfully painted canvas, however, it probably didn't scare any collectors away.
Next Post