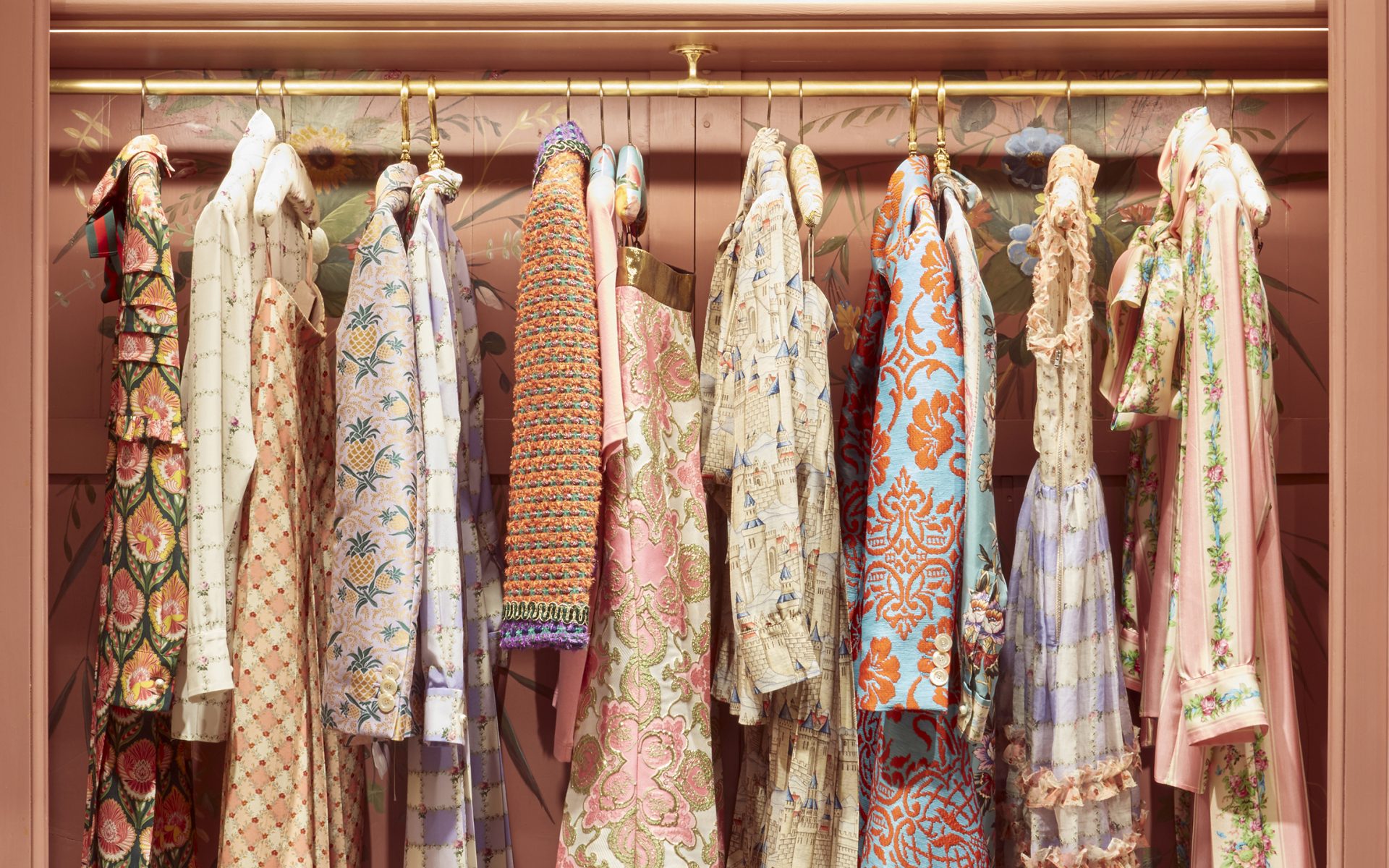 10 of the Best Fashion Museums in the World
Discover historic costumes, haute couture gems, and shoes—lots of shoes
While most museums hold paintings or dinosaur bones, the late 20th and early 21st centuries brought about the advent of a new type of institution: the fashion museum. From encyclopedic collections that span the centuries and continents to monographic institutions dedicated to a single designer, these fashion museums give visitors insight into the costumes of the past. Whether you're looking for iconic dresses from a haute couture line or an ancient type of shoe, these 10 fashion museums have something for you.
1. Musée Yves Saint Laurent | Paris   
For nearly three decades, Yves Saint Laurent designed his haute couture line at his hôtel particulier in 16th arrondissement, officially closing his house in 2002. But in 2017, the legendary atelier found new life as the Musée Yves Saint Laurent and the headquarters of the foundation dedicated to preserving his work. You'll have to wait in a long line if you didn't buy your tickets in advance—the museum, which puts on rotating exhibitions of Saint Laurent's most iconic works, is quite popular.
2. Bata Shoe Museum | Toronto
Sonja Bata, a Swiss-Canadian architect-turned-businesswoman, loved shoes. In fact, she loved them so much that she traveled the world to collect pairs from all different eras. It comes as little surprise, then, that she eventually established the Bata Shoe Foundation to promote the study and collection of shoes. The foundation opened the Bata Shoe Museum, which has over 13,000 shoes and shoe-related items in its collection, in Toronto in 1995.
3. Kyoto Costume Institute | Kyoto
While Japan is well-known for its own fashion-forward population, the Kyoto Costume Institute (KCI) looks westward for its collection. The museum has more than 12,000 Western garments that date back to the 17th century. Due to their delicate nature, the clothes are not put on permanent display, but there is a small gallery that will temporarily display part of the collection. The KCI does partner with museums around the world to put on exhibitions.
4. Christian Dior Museum and Garden | Granville, France
Christian Dior's childhood home in Normandy, Villa les Rhumbs, is a pastel pink masterpiece on a clifftop. The designer long claimed that it, along with its beautiful gardens, served as inspiration for his entire creative career. Today the home has been transformed into a seasonal museum dedicated to the designer, putting on exhibitions of his fashions, perfumes, and mementos from his life.
5. Cristóbal Balenciaga Museoa | Getaria, Spain
In 2011, the small fishing town of Getaria, Spain, opened a museum dedicated to its most famous former inhabitant—Cristóbal Balenciaga. The museum holds 1,200 of the designer's garments, most notably a number of rare pieces from the first half of the 20th century. The entire collection was donated from the private stores of collectors like Bunny Mellon and Hubert de Givenchy.
6. Costume Institute at the Metropolitan Museum of Art | New York
Perhaps best known for its annual summer exhibition, which is fêted by the infamous Met Gala, hosted by Anna Wintour each May, the Costume Institute at the Met has 35,000 items in its encyclopedic collection. Its pieces that date back to the 15th century and come from five continents. The institute was independently founded in 1937, and it merged with the Met in 1946, making it one of the earliest institutions dedicated to fashion.
7. Victoria and Albert Museum | London
Though not solely dedicated to fashion, the V&A—which is the largest museum of design and decorative arts in the world—has an impressive 14,000-piece collection of garments from the last five centuries. Like the Costume Institute at the Met, the V&A is known for its grand fashion exhibitions.
8. Gucci Garden | Florence
For the brand's 90th birthday, Gucci opened a museum in Florence's 14th-century Palazzo della Mercanzia dedicated to its legacy, from its roots with Guccio Gucci to its current-day global empire. That building underwent another update in 2017 and, in addition to exhibition space, now contains areas to eat and shop. The permanent displays cover everything from luggage collections to jewelry to scarves, and there's even a 1979 Cadillac Seville upholstered with Gucci logo fabric.
9. The Museum at FIT | New York
New York's Fashion Institute of Technology (FIT) is home to a museum with a collection of 50,000 garments and accessories. Those pieces are rotated out in semi-annual exhibitions of the permanent collection, though the museum does put on fantastic special exhibitions that are often thematic in nature. A gallery in the museum is also dedicated to student work.
10. Palais Galliera (Musée de la Mode de la Ville de Paris) | Paris
Originally established in the late 19th century, this museum started its life as the home of the private collection of the Duke and Duchess of Galliera. It also served as a museum of industrial arts and an auction house before being permanently established as a fashion museum with a collection of over 70,000 garments.
SaveSave
SaveSave
SaveSave
Next Post